The nights are starting to let a little lighter and there are signs that Spring is finally not too far away. It has been a long and difficult Winter for many of us, with the ongoing COVID-19 pandemic still wreaking havoc across the globe, and the political unrest that has affected so many people. However, with Spring comes a renewed sense of optimism and hope.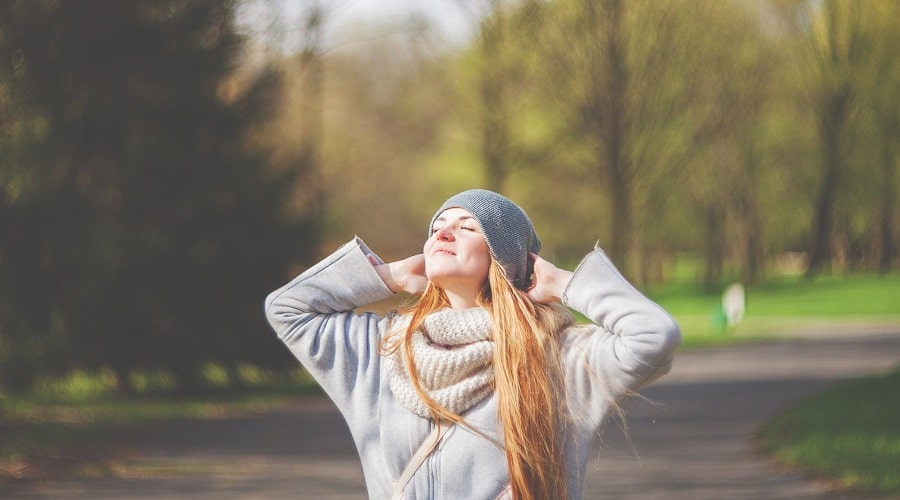 After all, when the sun is shining and the trees start to show buds of green once again, how can we not feel better about the world.? Here, we look at how you can take steps towards improving your health and wellbeing as we move towards Spring.
Make Plans
The past year or so has shown us that often, we can be disappointed when making plans. However, as long as we understand and recognize that with everything that is going on at the moment, plans may have to change at the last moment, it is still important to have something to look forward to. It might be planning a vacation for the summer or a family party or gathering for when it is finally safe to do so, You might make plans specifically for your health as well. If you do this, make sure they are SMART – specific, measurable, attainable, relevant, and time-bound.
Try to Eat as Well as Possible
Contrary to popular belief, 'eating well' doe s not mean living on plates of salad and vegetables and only drinking water. It means eating a healthy, balanced diet, which also includes the odd treat in moderation. The NHS Eat Well plan is a great visual guide to how a healthy diet should look. If you feel like you struggle to get all the necessary vitamins and minerals into your diet, look at adding supplements. You can also get external support with eating well and diet from Aspire Wellness.
Make Sure That You Are Getting Enough Sleep
Most of us do not get enough sleep, and when we do sleep, it is not 'good enough'. We often go to bed too late, watch TV or use our phones or devices too close to bedtime, and have other bad sleep habits that impact the quality of our sleep.
Aim to get around eight hours of sleep every night. Try to go to bed at the same time every night and get up at the same time every day. This will train your body into getting into a routine that helps with sleep. Avoid drinking coffee or anything with lots of caffeine after lunch, and turn off screens at least an hour before bedtime, if not even earlier. Most of us sleep better in a room that is pitch black, so look at investing in some blackout blinds, particularly as the nights and mornings get lighter. Make sure your bedroom is not too hot or too cold either, as this can negatively impact your sleep.
Get Physical
Aim to get at least half an hour of physical exercise into your day.0 It does not have to be hugely strenuous, just something to get your heart beating a little faster. Go for a brisk walk around the block or through the park, follow an online fitness class, or have a kitchen disco. As long as it leaves you feeling just a little out of breath, it is great exercise. It is beneficial not just for your physical health, but your mental health as well.
Consider Your Mental Health
Your mental health is just as important as your physical health. Many of the things we have discussed above will help not just your physical health but your mental wellbeing too. However, there are other things you can do to make sure you are taking care of your emotional health. If you feel like your mental health is struggling beyond helping yourself, do not be afraid to reach out and speak to a professional. There are talk therapies and medications that can help. You can also look at self-help strategies such as meditation and mindfulness, which is where you take time each day to focus on and the moment. Taking the time to focus on yourself is important, whether that is having a long soak in the bath, watching your favorite movie, or going for a walk can be really helpful, particularly if you are trying to juggle working from home, looking after children and homeschooling at the same time.
It has been a long winter, but Spring is almost here. Put these tips into practice to make you a healthier and happier person as you move into the milder months.