If you need to apply for a visa for any reason, you may be feeling nervous about the entire process, so we have put together a full guide for you.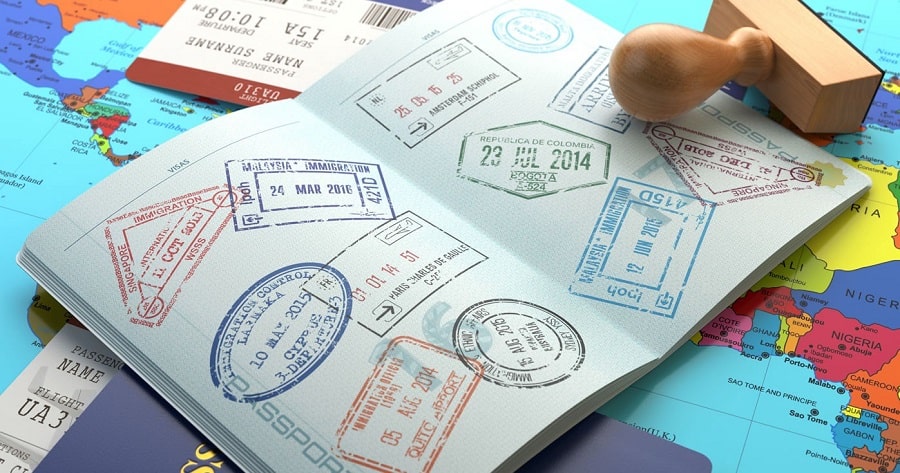 Avoid These Blunders When Applying for a Visa
Are you planning on making an application for a visa? If so, it is vital to ensure you fill out your application properly, which can often be easier said than done. In this post, we will reveal some of the most common blunders made, so you can avoid them.
There is only one place to begin, and this is by providing answers that do not add up or are misleading. People can often be tempted to bend the truth, as they want to create a visa application that has the greatest chance of being successful. However, if the entry clearance officers believe that you are being untruthful, there is no way you will be approved for the visa in question. Whether you're in the process of filing for bankruptcy before divorce proceedings or you have changed your name in the past, you need to be honest and upfront about it. What's more, you could find yourself banned from making another application for several years.
Aside from this, a lot of people end up submitting an invalid application because they have used the wrong form, used an old and out of date application form, or included the incorrect payment. One area where a lot of people fall short is in regards to evidence. There are those who do not supply sufficient evidence to back up their application, and, therefore, their visitor visa is unsuccessful, as the clearance officers do not have enough information to go on. Nevertheless, this does not mean that you should bulk up your application with anything you can find. If you provide pages and pages of supporting documents, but none of them have any relevance, you are still going to find that your application is rejected.
Thinking About Applying for a Standard Visitor Visa?
Do you have family members that you want to come and visit? Maybe you simply want to take in the sights for a month or so? No matter what applies to your situation, if you want to travel for a short period, you will likely need to fill in a Visitor Visa application form.
Irrespective of your reason for traveling, no matter whether you are coming over on business or you are visiting an old friend, you will need to make a visa application. If you have looked into getting a visa in the past, you may be confused, as there was everything from a General Visitor Visa to a Prospective Entrepreneur Visa to pick from. However, the Standard Visitor Visa has replaced all of this. This visa is available for a period of six months, yet there is the option of an extension in some instances.
You are advised to apply for your visa three months before your intended visit. In most instances, it will only take a matter of weeks for you to receive a decision. However, there are no guarantees on processing times.
Spouse Visas
Do you want to apply for a spouse visa? If so, you will no doubt have a million different questions running through your mind. In this section of post, we aim to answer some of the most common ones. So, continue reading to discover more.
How long does a spouse visa last? This depends on where you are making your application. Some last for 30 months when made from within the country. However, if you are making your application from another country, you will be granted an extra three months, i.e. 33 months.
How long does it take to apply for a marriage visa? Processing times can vary quite dramatically, with some people having their application processed within a matter of two weeks whereas others have to wait for three months. This depends on how busy the Border Agency is, and where you are making your application from.
I already have a visa; can I switch to a spouse visa? There are instances when this is possible. If you have a student visa, work visa, or fiancé visa, and it has been valid for more than six months, you may be able to switch. It is worth investigating this further before making your application for a spouse visa.
Can I work in the country if I am granted a marriage visa? Yes, if your application has been successful, you are eligible to study and work in the United Kingdom.
Applying for Discretionary Leave to Remain – How to Make a Successful Application
If your visa is about to expire, and you wish to remain in the country, you will need to apply for discretionary leave to remain. Needless to say, you will want to do all in your power to ensure that your application is a success. So, let's take a look at how you go about applying for discretionary leave to remain.
Discretionary leave to remain can be granted for a whole host of different reasons. However, in most instances, successful applications are based on the fact that the individual has established a private / family life in the country. Nevertheless, irrespective of your reasons for wanting to stay in the United Kingdom, you will need to put together a strong application.
A successful application should shine a favourable light on your background and argue your circumstances. Therefore, you ought to cover the following areas – personal details, such as your name, as well as length of residence in the country, any compassionate circumstances, previous criminal records or offences that have resulted in a conviction, domestic circumstances, personal history, and strength of connections. To back up all of this information, you are advised to secure evidence, for example, letters from those close to you can work well. This is especially the case if you are applying to stay in the country beyond the period of your visa based on human right grounds. Finally, you should also display that you have integrated yourself into society.
You simply must use the services of a qualified immigration solicitor. This is the best way to ensure your application is a success. Of course, you will have to pay for the solicitor's services, but if it is the difference between staying in the country and returning to your home country, it is certainly worth it.
Aside from this, you are advised to apply to remain in the country before your visa expires. If you make an application when you no longer have a legal status to stay in the country, you will have no right to appeal if the Home Office refuses your case. However, if you have a valid visa, and your application is not accepted, you will have the ability to appeal the decision. You will also need to back up your application with various forms of evidence. Your case needs to be compelling, and this is why it is a good idea to show the likes of tax contributions, educational qualifications, and any other pieces of evidence that will show you have integrated yourself into society. Letters of support from your local MP as well as your family and friends can work well. If you are married, be sure to include your marriage certificate, and if you have children, show their school records and birth certificates.
Qualities to Consider When Hiring an Immigration Lawyer
There are numerous explanations why you might find yourself requiring the assistance of immigration lawyers, from obtaining a Tier 2 Work Permit to appealing for a Fiancé Visa rejection. Bearing that in mind, continue reading to find five attributes you must seek out in an immigration attorney.
The very first quality you have to seek out in choosing an immigration attorney is practical experience. You don't just desire to get somebody who has worked on the business for quite some time, you desire to make certain they've dealt with situations much like yours many times before. The next quality is reliability. Execute a quick search of the immigration lawyers you're contemplating online to make sure they've a superb status on the market. In case you stumbled upon a large amount of bad evaluations, this would trigger alarms, and you know to look somewhere else.
The next quality you need to seek out can be an attorney that delivers a fixed fee assistance. This will make certain you have the ability to control your expenditures and you will not be surprised once the bill arrives. Besides this, the attorney should really be easy to get in touch with. You must never have difficulty receiving updates about your visa appeal or application. Lastly, the attorney ought to be easy to converse with – they ought to employ vocabulary that's clear to comprehend. Out of your first chat with the attorney involved, you must immediately manage to get yourself a feel concerning whether this really is somebody you're able to get along.