The ultimate international travel packing checklist contains not only basic essentials, such as toiletries, clothing, and meds, but also a set of unique items a person going abroad needs, like phone charger adapters. There are also many specific regulations to be considered when packing for this trip. For example, some countries might ban certain medications, while others have mandatory dress code requirements. According to the government statistics, 87,703,442 US citizens traveled internationally in 2017. If you plan to join their ranks this year, the following international packing checklist is for you.
International Travel Packing Checklist:
Paperwork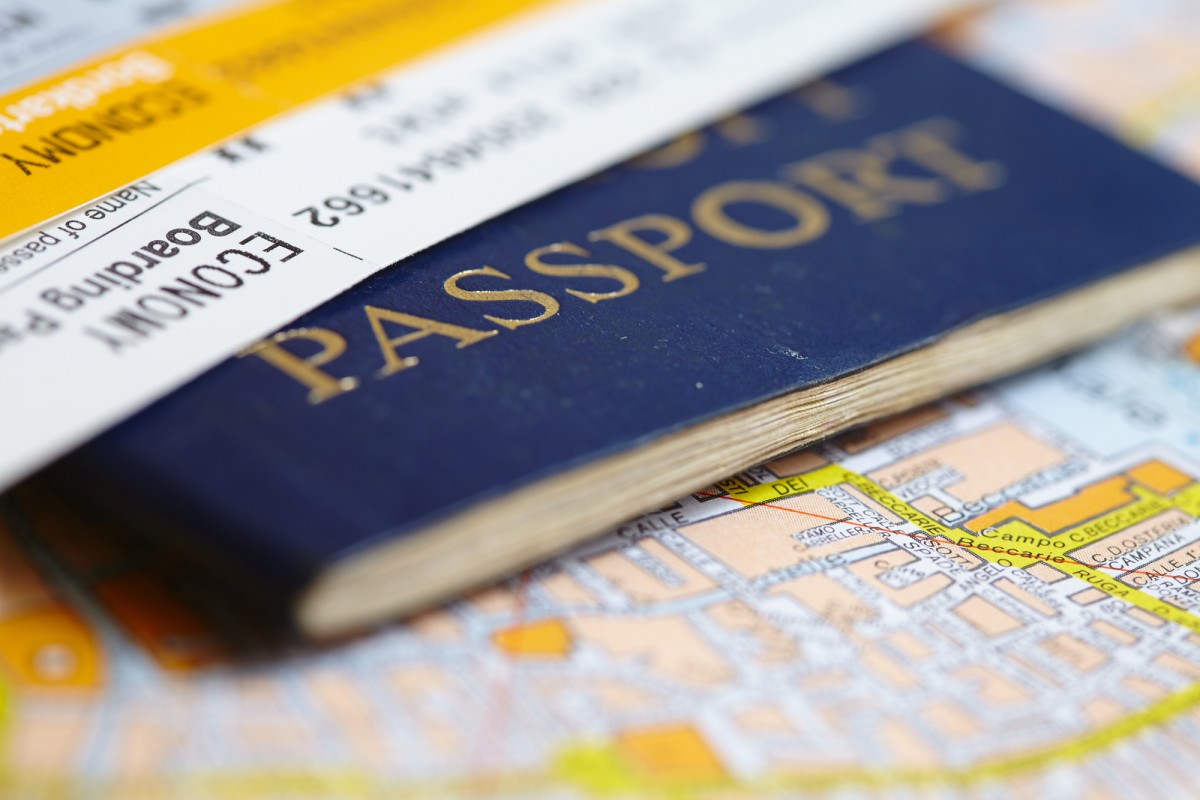 Passport
Local ID (for example, your driver's license)
Boarding pass
Additional passport pictures (required for a visa in some places)
Copy of your itinerary
Note that these are the bare minimum of the essential paperwork. Depending on where you travel and whether you are on a holiday or business trip, you might need more documents. This should be checked on a case-to-case basis. Always research the destination's regulations for international travelers.
The most important rule of packing paperwork for an international trip is to have two copies of every essential document. You'll need to have one on you at all times, and store one in the hotel safe or other secure location. This is necessary to ensure that you can recover your identity and get proper legal assistance if you are robbed or suffer any accident.
Clothes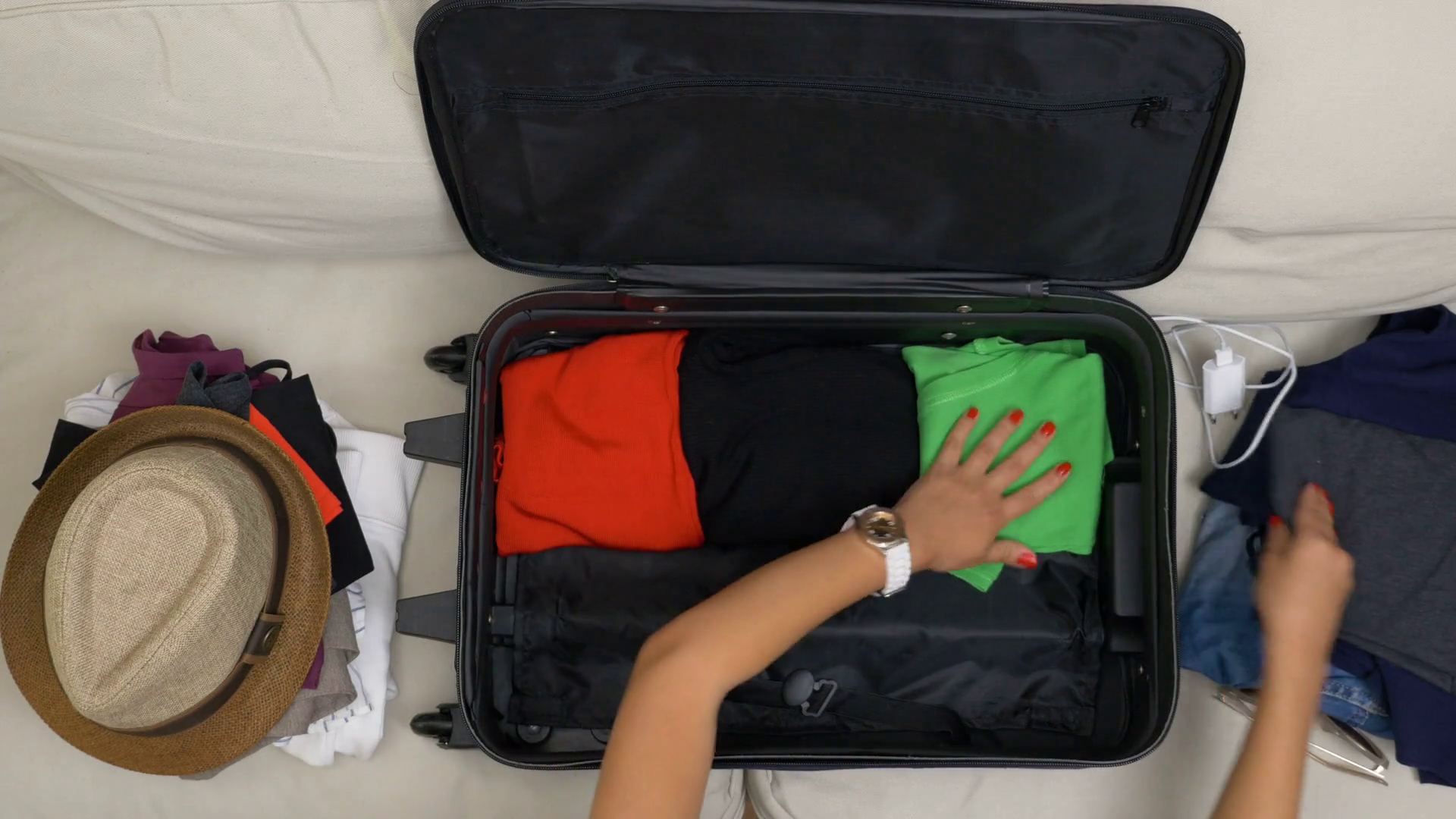 Underwear (fresh for every day of your trip+ a few extras, because you never know)
Socks (2-7 pairs)
Trousers/skirts/dresses (2-3 pieces)
T-shirts (4-6)
Shirts/blouses/jumpers (1-2)
Sleepwear
Cardigan or a light jacket
Jacket suitable for the season (+ accessories, like gloves, scarf, hat, sunglasses, etc.)
Swimwear (if applicable)
Boots/sneakers for walking
Slippers
The most versatile and personalized section of any international travel packing checklist is clothes. The essentials change depending on the season and specifics of the destination's climate. Your plans also matter greatly, for example, you'll need different clothes if you choose to go skiing or simply visit a mountain resort to relax by a warmed indoor pool and watch the snow through your window.
Personal preferences and style also matter greatly when deciding on your ultimate packing list for clothes. So do your shopping plans and budget for the trip. And don't forget about the length of your stay, which basically determines how many outfits you'll need.
Choose accessories at your own discretion. However, be careful about adding something expensive and/or irreplaceable to your personal international travel packing checklist. These adventures can be fun but stuff often gets lost or stolen. If your status requires taking expensive jewelry, be sure to have it insured for the trip.
Toiletries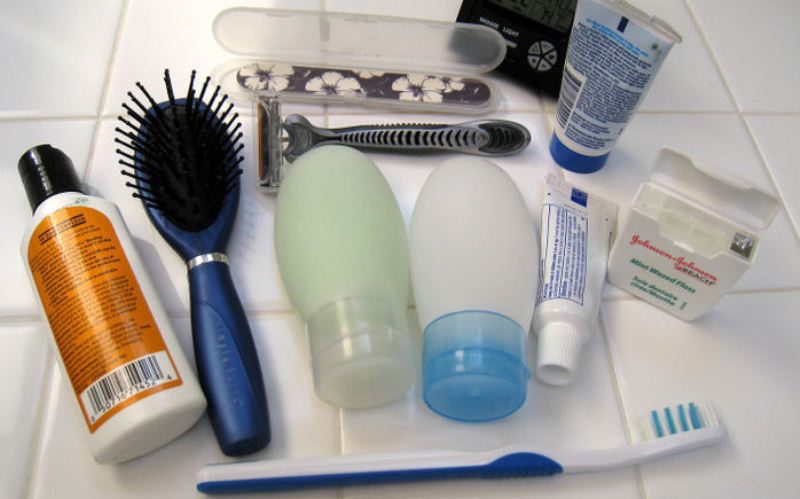 Toothbrush and toothpaste
Floss
Hairbrush/comb
Shaving kit
Antiperspirant
Shampoo and conditioner
Body wash
Sunscreen
Makeup (all application tools included)
The packing list of toiletries is also personalized. It will also be restricted depending on your mode of travel. As the majority of people go by plane, you'll need to adhere to the Liquids Rule.
You should only pack the basic necessities as it will be better to buy more shampoo or wash at your destination than to overstuff your luggage with them.
Medications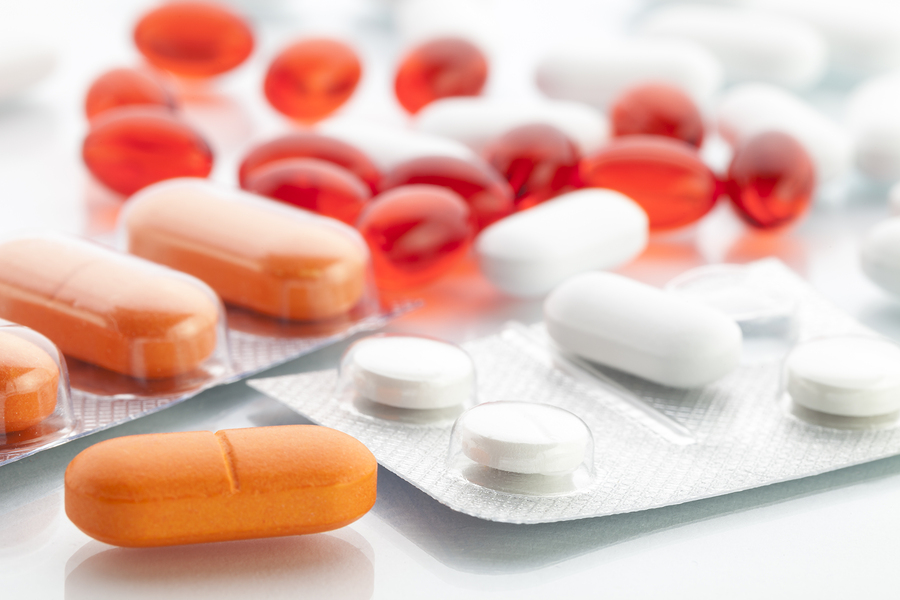 Your international travel packing checklist should contain a basic first-aid kit no matter where you go and whether you have some health conditions. If you don't know how to make one, check the Red Cross guide.
An extra set of stomach medications as getting used to new foods can be hard.
If you have any food allergies, make a list of products you must avoid in the language of your destination and show it to the waiter before placing your order.
In case you are on prescription meds, pack enough of them to last the trip and some extras. You might not be able to buy them at your destination. The airlines make an exemption in their liquid rules for prescription medications.
Bear in mind that you'll need to check the destination's regulations in regards to meds allowed into the country. Consult your travel agent or research out local government websites to make sure your medical supplies travel packing list is safe.
Electronics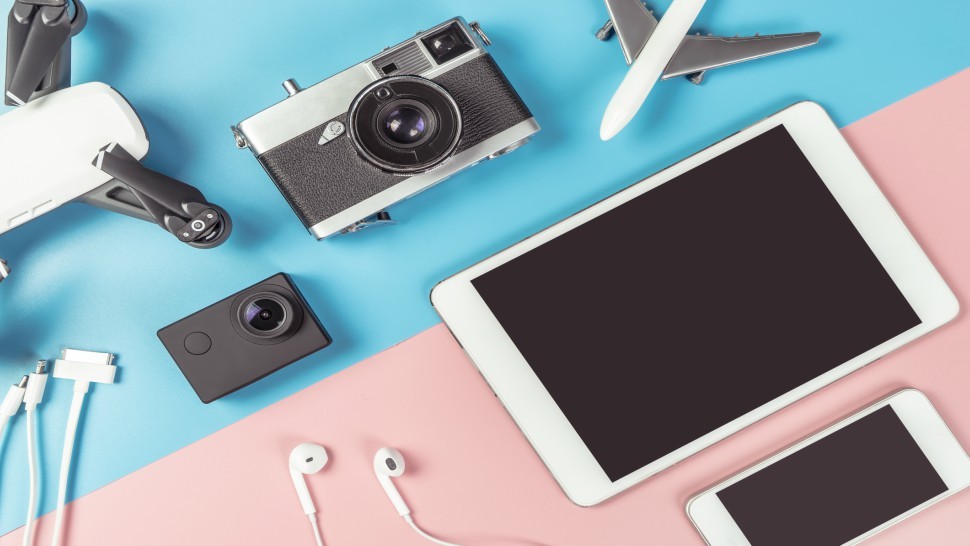 Essential gadgets (phone, laptop, tablet, e-book reader, iPod, etc.)
Chargers for every gadget
Adapter suitable for the destination (take two if you have many gadgets)
Headphones
Camera and memory cards
A modern international travel packing checklist can't go without a few digital gadgets. However, don't forget that traveling puts you at risk. You'll need to make sure all your devices are secured with a password, lock, and GPS trackers. If necessary, use secure cases to store them in. You should also take a cheaper version of the essential gadgets, like phones, when going out to explore the new place.
Gear and Miscellaneous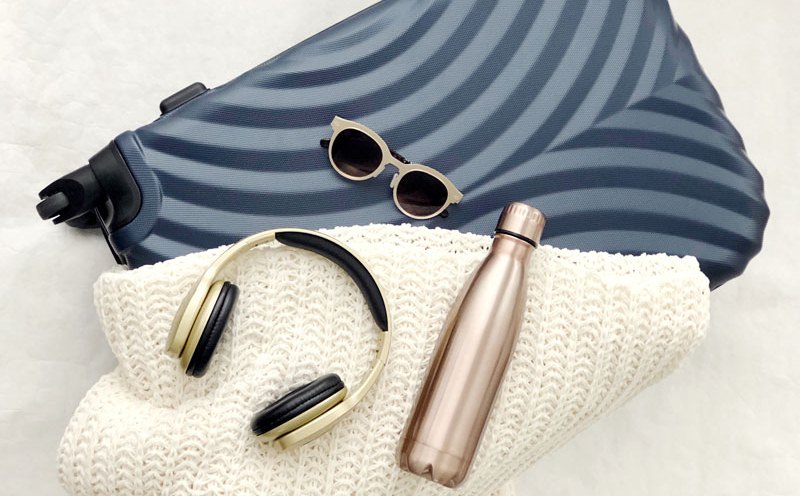 Sports gear (if necessary)
Earplugs and sleep mask
Napkins and tissues
Maps and guidebooks
Glasses/contact lenses (2 pairs)
Water bottle (empty in your carry-on)
Travel pillow and blanket (optional)
The list of gear should be personalized for every international travel packing checklist. If you require some special stuff for sports or work, consult the Transportation Security Administration (TSA) about them.
Food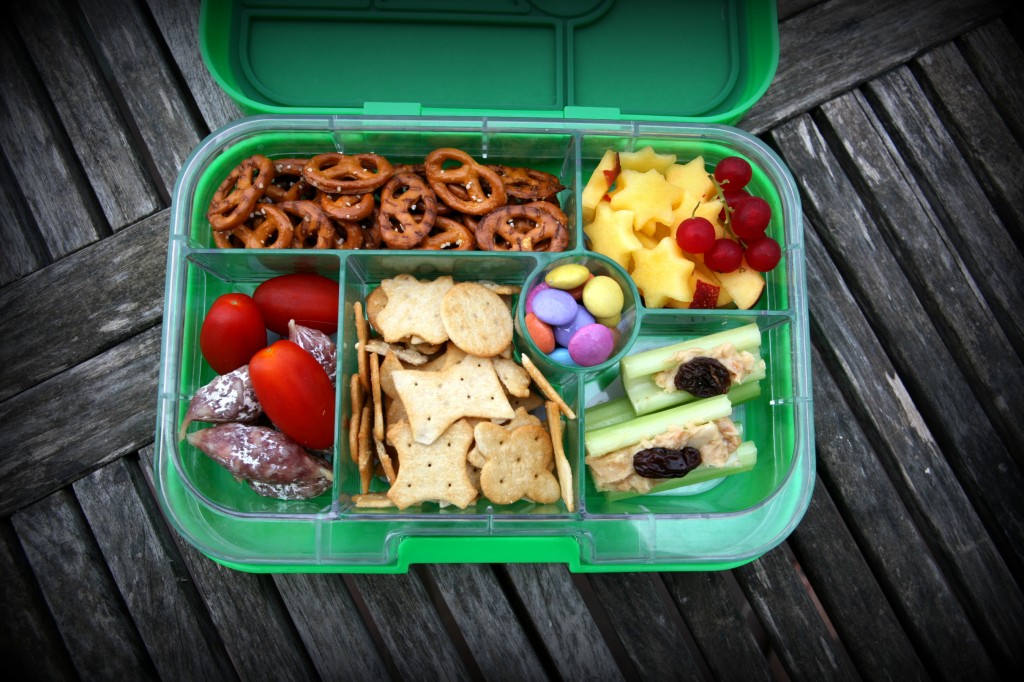 Baby food
Snacks for the journey
A few non-perishable snacks (just in case)
The TSA allows most foods on board of plane, as long as you comply with their special regulations and the Liquid Rule. Baby food, formula, and breast milk are usually safe to take in any reasonable quantities.
Money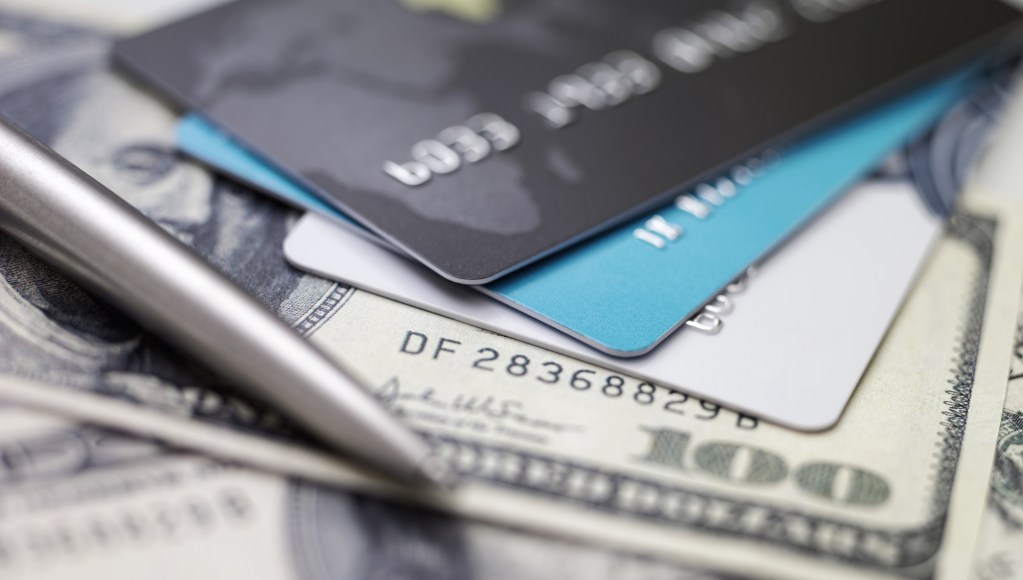 Petty cash for any purchases in the airport or during overlays
Credit/debit cards that can be used in the destination's ATMs
Carrying large amounts of cash on you is inadvisable. However, you might not be able to use your credit/debit cards in some places, so research the destination and plan carefully. If going to one of the spots like this, be sure to include several secure tools for keeping money into your ultimate international travel packing checklist. You should never store all your cash in one place.
You also need to have contact information of your bank's hotline on hand at all times so you can block your cards immediately if they are lost or stolen.
If you need to exchange money during the trip, only do this at local banks.
Have Anything to Add to This International Travel Packing Checklist?
Personally, I'd like to add here a link to the US Department of State Travel. This website features must-read material for any international traveler. Be sure to check it before you go to see if there are any special legal requirements for US travelers in your chosen destination.
If your destination is Cuba, be sure to check the updated regulations for US citizens traveling to Cuba. They've changed recently and now you might not be able to even get a permission to enter the island.
You should also check out the Transportation Security Administration Checklist of the items allowed on board of planes.
Finally, those lucky souls going on a cruise, should check the Princess Cruises FAQ page on what to pack. Note that this is only a suggestion and you'll need to consult your cruise operator about their specific regulations on allowed and prohibited items.
Do you have anything to add? Any interesting stories of your own international travels to tell? Please, share in the comments!