If you're looking to sort your finances out this year after a troublesome time in 2020, then read on. Investing your money is the savviest way to financial security in the future and should never be overlooked by anybody who has the spare cash to be able to put some aside. The COVID-19 pandemic was a shock to all of us, and in those unprecedented times, it was those who had invested wisely or saved well that remained afloat and most fortunate.
Protect yourself and your family with these five investment strategies you should make in 2021 to grow your portfolio.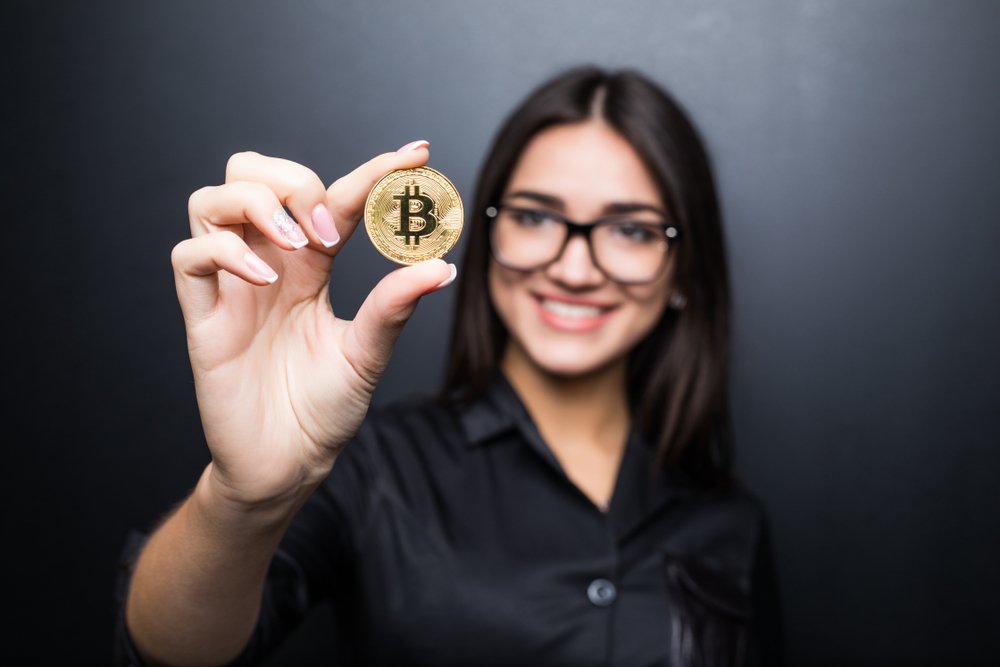 Cryptocurrency
Remember the Bitcoin boom? Well, it's nowhere near finished. Cryptocurrency has become one of the most popular forms of investment, particular amongst the savvier younger generations, and for good reason too. It's a very risky game, though. So, be sure to do your research before pledging any sizeable sums. We recommend always using a certified trading platform to ensure that you aren't vulnerable to any mishaps. It really is possible to get filthy rich if you're patient enough and choose the right stock but if you get carried away, then you could quite easily lose a small fortune. Remember, cryptocurrency exchanges are vulnerable to hacking, so just be wary. That said, investing in cryptocurrencies such as Bitcoin or Dogecoin are a surefire way to a wealthier bank balance if done correctly. Patience is the key here, though! You won't become a millionaire overnight, so sit tight, buy and sell well, and you'll make money in no time at all.
Real Estate
Putting money into property is one of the oldest and most secure investment strategies of all time. With the market almost always growing positively, you are likely to make a significant return on your investment if you go about things the right way. We prefer rental investing for several reasons when it comes to real estate. Why? Well, you can purchase a rental property with more leverage than you might get otherwise as banks are more confident in your potential returns. You won't need to pay for the property outright to own it and can use the spare cash for other investments elsewhere while reaping all the rewards of a consistent and reliable rental income from your tenants. Rental investing provides one of the most consistent cash flows and that is why it's very much favoured by us. This sort of investment is also a lot easier to manage as you are in direct control of the property and the outcome of your money. Remember, people will always need a place to live, so why not consider investing in real estate today?
Pension Pot
Putting money away into your pension every month can be a pretty drab affair, can't it? Although, the returns you can make are truly staggering if you study them properly. Firstly, all your contributions are tax-free, meaning you needn't worry about the taxman taking a slice of your retirement fund. Unlike an ISA, where you are limited to saving £20,000 a year tax-free, putting money into your pension faces no such cap. Equally, there is so much compound interest to take advantage of here, as your pot grows and grows, you're going to make a sizeable sum in no time at all. So, if you fancied early retirement, investing in your pension is the way to make that a reality. Furthermore, if your employer is generous enough, they may also match your pension contributions and this perk is becoming more and more commonplace. With a guaranteed income at the end of it, there is no safer or better way to invest your money than into your pension. Obviously, you'll just have to patient enough to wait to see those returns.
Vintage Classics
Tired of putting your money into boring stuff like savings accounts and pensions? We hear you. So, to spice things up in 2021, why not start investing in your hobbies and interests? Confused? Hear us out. If you're a sports fan, then selling on classic jerseys can actually fetch you more money than you probably paid for the shirt back in the day. There are websites dedicated to trading old football gear such as Classic Football Shirts, while sites like eBay are populated with this sort of stuff. You can add value to many of your old sports jerseys by printing a legend's name and number on the back. You'll be surprised how much sports fans are willing to pay to have their favourite player from their childhood's name on their back! Equally, investing in DVDs of Disney classic movies, or LEGO sets (with all the pieces!) can also get you a great return on your investment. So, whether it's football shirts, comic books, action figures, or DVDs, just be sure to hang on to some of your cool old stuff, as it could be worth a pretty penny in the future!
Stocks & Shares
Despite a bit of a wobble during the pandemic, the stock market is still as strong as it has ever been and well worth your time, even in 2021, and there are lots of shares to buy today that could pay off well in the future. If cryptocurrency sounds a little too complex for your old mind, then trading stocks is still just as rewarding if you get things right. The big tips for 2021 are the typical names such as Disney and PayPal but you may want to look at technology firms to make the most cash. Think about Zoom. Who had heard of it before the pandemic struck? Not many of us. Although those savvy enough to invest their money into shares in the company netted a tasty return on their investment when it became apparent that Zoom would trump the usual suspects of Skype and Google Meet to boss the virtual working world alongside Microsoft Teams. Think you've got it in you to spot the next Zoom? Get trading today and earn.
Hopefully, these five strategies help you to grow your portfolio of investments in 2021.