If you are looking to grow your business, having help come on board on occasion can be invaluable. Many companies look to hiring temporary workers, but more and more businesses are going down the outsourcing route. You can see this evident in larger companies that offshore a considerable amount of their work.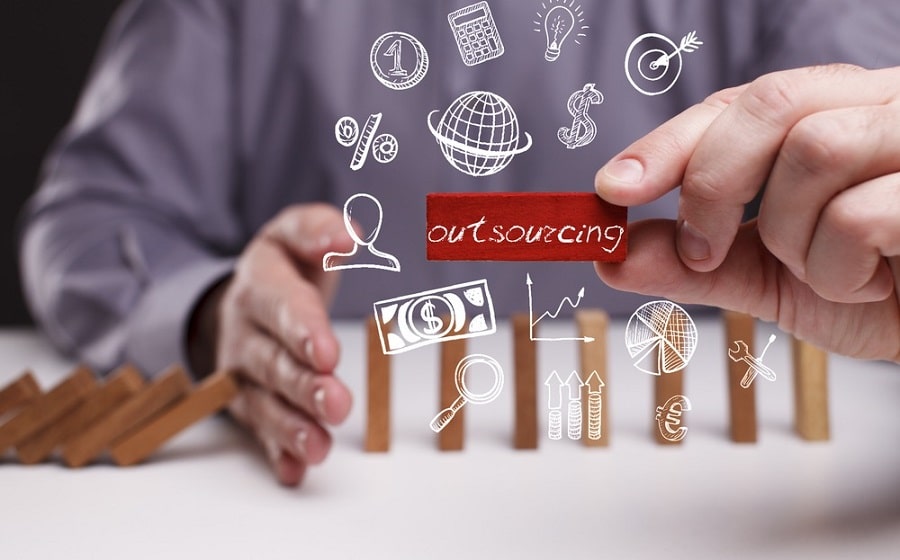 Outsourcing is still, for many businesses, a dirty word. People believe that if you outsource, you end up losing something in your business. But outsourcing can be the shot in the arm your company needs. Let's show you what outsourcing can do.
It Provides a New Angle
Whether you need to spruce up your promotional tactics by hiring a company like RSM Marketing or you need to liaise with a temp agency to get additional workers to process basic admin tasks, having a different angle or external help can gain you a different perspective. Sometimes we can become so insular in our business practices that we lose sight of the bigger picture. Having a different perspective is, surprisingly, few and far between with businesses that have been going it alone. When you have a new angle on proceedings, you will have a far better understanding of what your business needs to thrive.
It Frees Internal Resources
If you have workers being pushed to breaking point, having outsourced components working on basic tasks or utilizing specialized skills will help free up your permanent workers. When your employees are struggling to complete tasks, having workers come on board to help in the short-term may cause divisions between the two camps. But if your company is struggling to hit its targets, this can be one of the best resources. Having workers coming to complete a project allows your permanent workers to focus on their tasks better so they don't feel overwhelmed. This will have a positive impact on the overall culture of the business.
It Reduces Risk
When we bring more people on board, it helps us to minimize our risky endeavors. When we dedicate responsibilities to external resources, we can offload a lot of functions that are difficult to manage. At the same time, we will understand their benefits better because we have that distance between us and the process. When we feel that we are caught between a rock and a hard place and we need to make a transition to the next level in terms of how a business operates, having those extra people on board will help us to mitigate risk, either in a financial or professional sense. We don't like to take risks, especially if it doesn't pay off. But when we bring people on board to share the load, this gives us better control over the situation.
It Helps Expansion
When your business needs expanding, it can be risky to bring in full-time workers to help you achieve your vision. Bringing in temporary workers can give you a sneak preview of how the business may cope with additional processes or resources. If you want to implement something new into the business but you need to give it a trial run, bringing in outsourced help can give you the opportunity to see how it looks. When the company is functioning at such a rate that this help is invaluable to the business, you can choose to bring these people on board in a full-time capacity. This means that the people you have hired from external resources aren't just able to do the job, but they are aware of the culture and environment you operate, which means the business can expand in a more organic fashion. When you look to hire temporary workers you may feel that getting people who just have the skills will save a lot of time. But when it comes to bringing in workers to help you achieve a bigger vision, they've got to be a good fit in a cultural sense as well.
It Lowers Operational Costs
The biggest benefit of outsourcing is the reduced cost. It's an investment upfront to find the right people but when we find outsourced components that help our business in the long run it's going to reduce lengthy processes that will become more financially viable in many ways. While outsourcing is a cheap way to bring people on board, this is quite a myopic view of proceedings. It certainly is beneficial to our business finances, but if we are looking to bring people on board to reduce costs, we have to think about the long-term. In a financial sense, when we invest in outsourced components this can help us to run the business cheaply, but it can also help the company get to the next level without over investing. When we invest back into the business we have to remember if it is going to work in the long-term. We can spend a lot of time fine-tuning processes in order to make operational costs cheaper, but the best approach is to expand and then contract your efforts. When we build up a business with something like temporary workers, the added benefit is that we can hire them on short-term contracts. This gives us the opportunity to expand the company in a way that we would like without the need to keep these workers on.
While outsourcing can yield a number of negatives, especially that division between permanent and temporary workers, there are so many positives associated with outsourcing that you can find, and from a business standpoint, it can bolster so many different areas. It can improve the culture of the company if you work hard on it but it can also prove invaluable when you need short-term help. But also, outsourcing is something that is more than essential in the modern business world. When weighing up the pros and cons of outsourcing, especially when it comes to business processes, we may find that we very simply lack the experience in-house to cope with it. This is where outsourced components become the perfect choice. It gives us the chance to realize the errors of our ways. When we begin to step outside of our business and see how it is perceived, but also how it can be improved, this is where outsourcing really comes into its own.