Let's get one thing out of the way first. When you notice a lack of productivity from your employees, it might be because of laziness. Some people have a very poor work ethic, and this could be the case with some of the people on your team.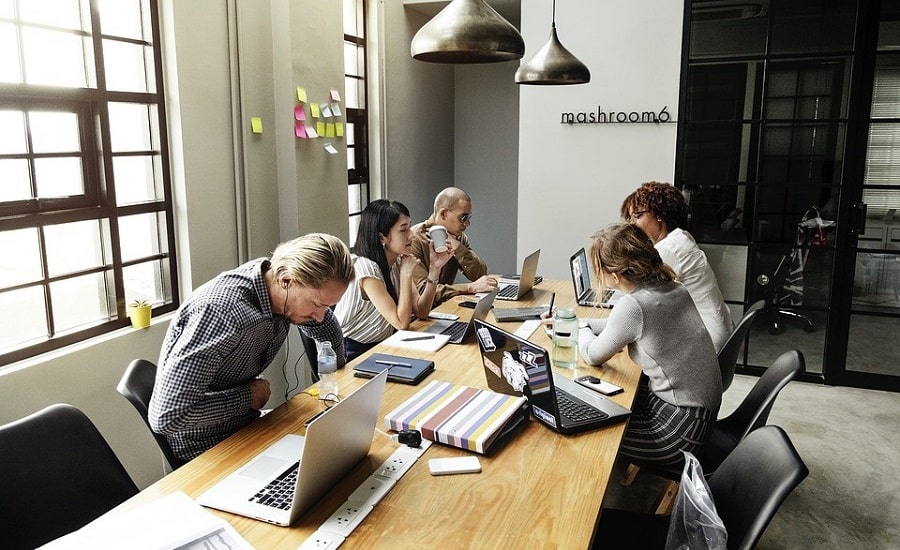 As the boss, your job is to speak to the employees involved, and if you decide their work ethic is less than tolerable, you need to take action. And by action, we are referring to an adherence to the warning system you might have in place to counter any bad behaviors in your workplace. You might also decide to dismiss certain employees if they have had more than their fair share of verbal or written warnings.
On the other hand, there could be other reasons for a lack of productivity that go beyond lazy behaviors. Here are a few suggestions.
#1: Your Employees Could Be Overworked
You need to remember that your employees are only human. If you give them more work than they can reasonably manage, then it's quite sensible to suggest their productivity might slow down. As the employer, you need to take steps to make your employees' lives easier.
So, you might give them more breaks during the day. This will give your employees the opportunity to regain their energy with rest and refreshments, and they should then return to work with renewed vigor.
You might also outsource elements of your employees' workloads, especially those tasks that don't fall under the remit of their job descriptions. This way, your employees will have more time to focus on what they should be doing, and less time busying themselves with activities that take up too much of their valuable time.
#2: There Could Be Issues with Your Technology
Your office-based employees aren't going to be very productive if they're using computers that are over ten years old. And your warehouse employees won't be very productive if the conveyor belt regularly shuts down on them. Despite the expense, you need to replace those technologies that are showing signs of age. So, you might invest in new laptops for the people working in your office, and you might want to install a new chain conveyor in your warehouse, as just two examples. By doing so, your employees will be able to work faster because the technologies they are using will be a lot faster as well.
And think about the technologies that you haven't implemented. Your employees will be able to work more productively if you allow the use of project management software and other downloadable programs to manage and ease their workloads. Check out these productivity tools, for example, and invest in anything that will make your employees' lives easier.
#3: You Could Be the Problem
Sorry to say it, but if you do anything to make your employees' lives difficult, you could be lowering their morale. And when your employees are unhappy, their productivity levels might drop along with their mood states. So, treat your employees well, perhaps by offering more words of praise than criticism, and by rewarding them for their efforts once in a while. Consider the previous points in this article too, and take steps to support your employees in the ways we mentioned. The happier they become, the happier you will become when you see their productivity rise as a result of your actions.
So, do you have lazy employees? Or is something else to blame for their low levels of productivity? Figure it out and act accordingly for the sake of your business.