It's so easy to say that you need to look after your health and wellbeing, but it seems that we live in an age of so many solutions that it can prove challenging to find the right one for our individual needs. Naturally, this time in our lives where we're all going through considerable changes and stresses can mean that potentially the best solution would be to learn how to relax.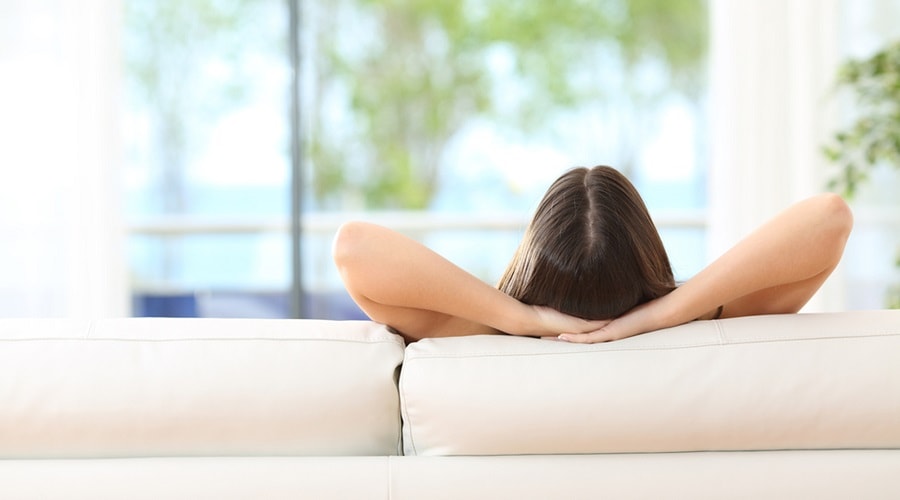 But are there any effective approaches that we can all use, especially when we're not primed for hippie practices like meditation?
Look at the Science
Because there are certain practices we can all lean towards to relax, such as cannabis, doesn't mean that it's good for us. While you can learn more about what it is, cannabis might not be best for us as individuals. So when you start to do a little bit of research, the techniques used by scientists are things that can help you to navigate through the pointless exercises. When we try to relax, the approach to tackle the symptoms of stress may be worthwhile. And there are various practices out there that can help. For example, when it comes to our inability to relax, numerous breathing exercises flood our bodies with oxygen. Practitioners like Wim Hof are quite popular in this field because of the breathing techniques they use. Even if you can't get on board with the idea of meditating, look at the science behind it.
The Right Nighttime Routine
This is something that gets away from us as we get older. When we go to bed, we might expect to fall asleep straight away, but many things are playing on our minds that we cannot relax. Many people believe that going to sleep should be as quick as turning off a light, but if you remember when you were a child, you probably had a bedtime routine. Try to find your version. It could be about having a cold shower, which lowers your body temperature, helping you to relax. Or it could be about a little routine you have to get yourself ready for the next day. When we think about minimizing decision fatigue for the following day laying our clothes out and preparing as much as possible could mean that we don't have to worry about anything so we can drift off peacefully. And even if something enters your mind, think about a brain dump where you can make notes or things to do or tasks to complete the following day. The moment you empty your mind of everything, this when you can start to relax appropriately.
Make Time For Yourself
One of the best ways you can teach yourself to relax is to make sure you schedule yourself some time just for you at the same time each week. Once you get into the routine of it it will become a habit and you may even find that you start to find more time to do the things that you enjoy. Whether it's ready positive stories on Love Expands, going for a weekly run outdoors instead of the gym, or anything else that you love, make sure you pencil in some time just for you.
It's not easy to learn how to relax, but for all of the methods out there, you need to find the right things. If you are naturally cynical when it comes to meditation or any hippie approach, you might want to think about focusing on the science or looking at your lifestyle. There are many other things that you can do to learn to relax, such as changing your diet, but when it comes to the things you may not have considered, these two options can be a good start.