Business convention attendance is a brilliant method of showing your offering to potential new customers, to speaking and meeting with other business leaders, and of generally seeing what else is on offer in the market. Not only this, but they can be great fun to attend. They allow you to show off that which you've been working on in a showman's environment, and you can even be a little theatrical with it. You can show your product in the best, most composed light, in effect giving more credence and substance to your brand in the eyes of those who are interested.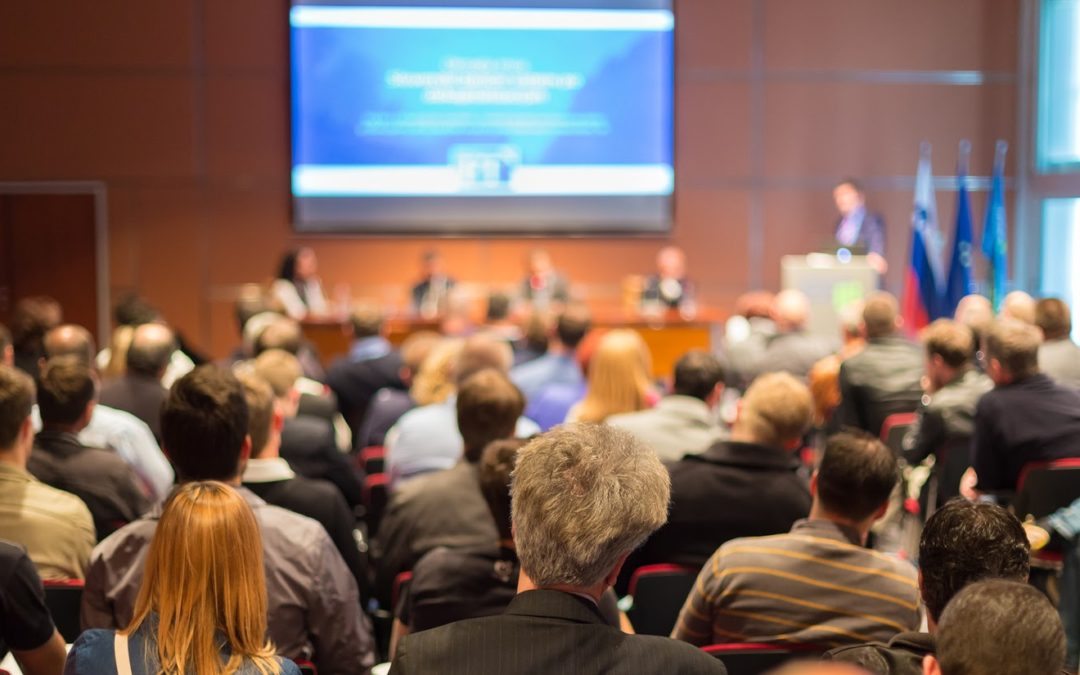 Leaving a solid impression can be hard to navigate, depending on what your goals are. But with the smartest foresight and the willingness to try in the best manner possible, you can leave your customers with the memory of that which you've brought to the table. Your aim should be to stick out far and above all the other businesses there. This can be a hefty task, because other businesses might have much more of a budget to invest in their trade display. However, with our advice, you can use smart methods to overcome any limitation, and show what you have to offer with full engagement.
Consider:
Your Booth
The booth you use will often be the crux of how you can present your goods. Looking at the best expo displays will be your first port of call, and from then on figuring out how you should manipulate that space can help you succeed. You should ideally allow space for a presenting table or environment, and a place to welcome guests. It should ideally be viewable by many angles, or, if you wish to implement a sense of exclusivity, you might consider using a tent and only one entrance or exit, as well as a back exit for your staff. When people walk past your display, they will want to know what's going on inside, and so will often travel inwards through curiosity alone. You might also consider where your products might be displayed, if you'll use television or print promotional units for video or static content.
Displays
Your display can mean the world for how you decide to offer your product. If offering product demonstrations, how do you expect your other visitors to be occupied while in the midst of your tent? Do you have a plan for that? Could a looping long video detailing your business and why you're here help you with this? Could showing off the product fundamentals, or perhaps displaying a little history of your business show people what you're offering? How you lay out your booth tables, what you have on them, and how the entire presentation looks can help you not only repeat this multiple times a day effectively, but also give you the tools to remove much of the boring legwork, and instead give your presenting staff the creativity and enjoyment of speaking with more freedom, not simply following the same script over and over.
Engagement
How do you hope to warrant engagement from those in your booth? Do you hope to bring them in with a smile, and to offer freebies to spread your company name around the expo? Do you want to offer product or service demonstrations? For example, if selling a chair with a massage function, it would be rather silly to simply talk about the chair, and not bring any functional models with you in order to show the visitors what they could buy right there and then. Remember, an expo isn't just a simple place to come and talk about what you're doing, but a place to show the best of your firm. Think of it like an award show even though you might not win an award, or a competition even though you may not be 'competing.' Engagement matters, and so bringing the full scope of what you have to offer can be an extremely worthwhile method of turning people's attention and retaining it.
Engagement also needs to be considered from the perspective of your staff. How are they to stay engaged? What freedoms of discussion topics have you given them? Are you allowing their natural personality to shine through, giving them a script, or a mixture of the both? Have you given them the tools to encourage email signups to your newsletter, or perhaps iPads or tablets to easily bring up presentation information on a one-to-one basis with your visitors? Do you potentially wish to have them present at the front, in a relatively cut-off yet more composed presentation, or would you wish for them to get stuck in? Without clear directions and making your intent known, staff only have the ability to guess what you want, and it's not hard to see just how difficult that might be for them to fully understand.
The Show
In most trade expos, booths around the event hall are often given to companies that wish for it. But it's also important to consider what main events they might have at the event, and how you might get involved. It might be you have potential stage space for a product unveil, to help present the show, or even to sponsor it outright. You might also decide to fill in a lesser slot, such as given a talk on the intricacies of your business or talk. For example, if you have a whisky brand, you might talk about your process and the history of your firm, as well as give a virtual tour around your distilleries.
An expo, while also an extremely important space to show off what you have, is a great place to contribute to the wider good and understanding of the passion you revolve around. This, in itself, can leave a fantastic impression in the minds of your audience.
With these tips, we very much hope you enjoy every success when attending a trade show, and manage to repeat that success elsewhere.