Investing in international property is a desirable prospect for those looking for a hard asset and to generate cash flow while building real, long-term wealth. You might be contemplating your first overseas purchase or perhaps you're well practised in this area and just looking to expand current foreign property holdings, either way you need to know where you should focus your attention and your capital this year.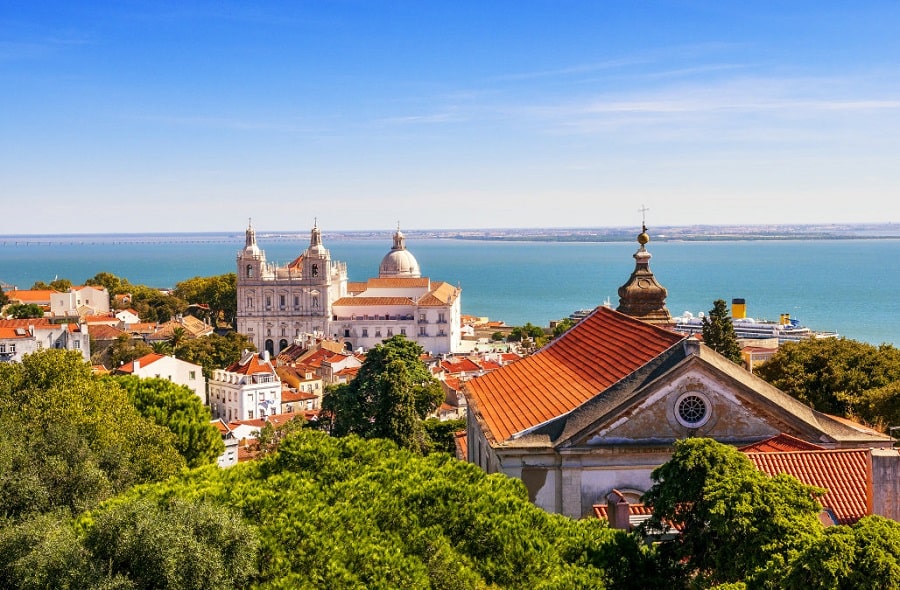 Panama
Panama offers opportunities for renting apartments as well as agricultural opportunities and Panama's new relationship with China is likely to fuel the economy through its next growth spurt. If the Chinese people come on mass, as they did in Vancouver in the nineties, then the Panama City property prices will rise to new levels. Another big opportunity for making money from real estate in Panama this year is the productive land as Individual investors can participate in organic plantations for turnkey agro-profits.
Brazil
Brazil is a vast country with many different property markets, some more interesting than others. When looking into property here, focus on the Fortaleza area, the coastal region which is a destination favored by Brazilian tourists and rental properties targeting the local holiday market can earn better than 8% net yield reliably. Beachfront lot prices are a global bargain as well so great for investment.
Dominican Republic
In the Dominican Republic, look at the capital, Santo Domingo as all the business travelers coming to get in on the country's economic boom pass through Santo Domingo. A furnished rental for either the business traveler or the holiday-maker can be an excellent source of cash flow and, if you buy right, should enjoy good capital appreciation. You could also invest in pre-construction for an apartment intended for the business traveler market. Business people are now staying longer than a week and often prefer an apartment to a hotel.
Thailand
Thailand is excellent for agriculture primarily, but this country also deserves attention for its strong economy and expanding tourism industry, as well. The only problem with Thailand is that restrictions are placed on how foreigners can own property as they are only able to own the land leasehold. Foreigners are however permitted to own condos freehold but just as long as foreigners don't own more than 49% of the total area of the condo building. Therefore, the condo market is where most foreign investors focus their attention. As well as this, a condo is cheaper and easier to manage as a rental than an individual property. Did you know that Bangkok was the number-one visited city in the world in 2018? Receiving more visitors than in London or Paris. That's definitely something worth a potential property investor's attention.
Indonesia
Southeast Asia's largest and most populous country, Indonesia has so far stayed off the radar of investors despite strong growth along with a vast consumer market. However, the economy is also rising at an impressive pace, and there is a focus on infrastructure, manufacturing, and services which have helped Indonesia average over 5% annual GDP growth since the turn of the decade. As much smaller nations like Thailand and Singapore see more foreign investment than Indonesia, it makes investing in an apartemen indonesia (aka an apartment in Indonesia) is ideal for those wanting to profit from the rise of one of the world's future economic powerhouses.
Portugal
Property markets in Portugal have been on the rise since 2015, and the lesser-visited areas along the country's Algarve coast and the Porto region north of Lisbon are recommended for investment. It is also possible in Portugal for non-residents to get a mortgage.
Mexico
Mexico is a top destination among Canadians and Americans for both tourism and retirement, and the country is enjoying good growth in the local tourism market as its middle class continues to expand. All that combined makes Mexico a popular choice for a property rental investment. Top markets to look at include Puerto Vallarta on the Pacific coast and Playa del Carmen on the Riviera Maya. Mexico also offers financing options for non-residents, generally from U.S. lending institutions set up in Mexico specifically for that purpose.
Belize
Resident expat markets, as well as tourism on Belize's Ambergris Caye, look set to continue to expand this year and beyond, meaning this still-undervalued Caribbean island is another popular option for a rental investment. Elsewhere in Belize, you could focus on Cayo, where quality rental accommodation at a reasonable price is hard to come by, so if you were to build a high-quality rental, you could make a good yield by pricing your property competitively relative to the local hotels.
Turkey
The troubles in Turkey in 2016 has kept many foreign investors away, but in the meantime, property values in Istanbul have risen dramatically, and actually, Istanbul was the world's ninth most visited city in the world in 2018. This was behind cities like Paris, London, New York, and Tokyo, however, it was ahead of other major cities, such as Berlin, Barcelona, Rome, and Los Angeles. In addition to the tourism growth, Istanbul and Turkey, in general, are seeing strong economic growth as the population increases and the middle class expands. Both tourism rentals and student rentals are appealing rental investment options, and one of the most significant selling points for such an investment in Istanbul is the low cost of entry meaning that a rental unit in this market can be within most any investor's budget.
So if investing in property abroad is something you think could work for you then why not start with a visit to one of these countries to find out more about it. You can kill two birds with one stone by having your annual holiday in one of these destinations, getting a real feel for the place and seeing whether you think it's worth your investment.