This Californian city is a bucket list destination for many people around the world. Being featured in countless movies and being the home of Hollywood itself, Los Angeles is a place of wonder and excitement at every turn. Of course, every city has its pros and cons, and unfortunately, the positives of Los Angeles have created one of the biggest drawbacks to vacationers and new residents alike. That is the cost of living. Due to the sheer popularity of this west coast wonder, the city is now synonymous with high prices on everything from groceries to rent. However, that doesn't mean that you are destined to spend a small fortune during your long weekend away in the City of Angels. We've put together a few tips to help your money stretch further here, whether that's on food or activities around this iconic city.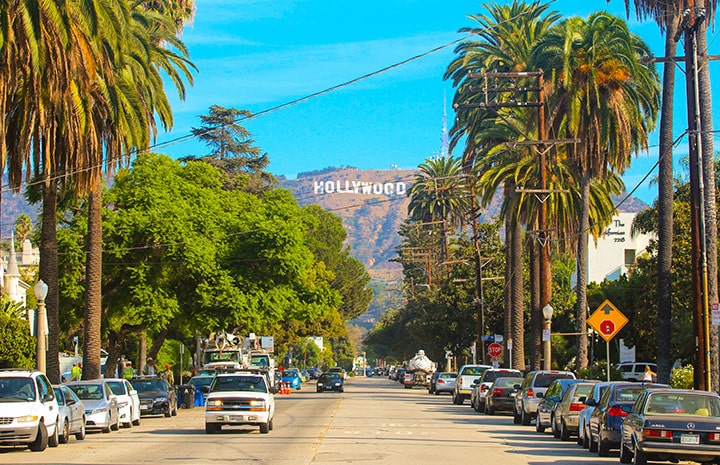 Eating Locally
There's a strong chance that you'll find an enticing restaurant during your travels throughout the city, only to notice the menu prices are incredibly steep compared to what you expected. Hopefully, you notice this before sitting down at a table. To find some cheaper alternatives to these tourist-trap restaurants, you should find out what the locals like to eat, as many will be able to direct you to some more affordable choices. For example, a popular option for grabbing food on the go would be to try the LA food trucks. You can find some incredibly tasty bites at very affordable prices from these mobile food stops. A lot of these food trucks are way more than just a simple hamburger or hotdog van and offer a more boutique vibe, often taking a gourmet twist to some food truck classics.
Take Public Transport
As with pretty much any city you visit, it's highly recommended to avoid taking a cab or even an Uber if you're trying to save a bit of cash. While these can be beneficial from a convenience standpoint, they can easily cost you twice or three times as much, or even more, than taking the bus. Luckily, Los Angeles boasts one of the best transport networks in the USA, offering a subway system, buses, shuttles, and a light-rail option around the city and the outlying areas around Greater Los Angeles. Taking the subway or even just walking or cycling to your destination is a much more affordable choice than a taxi, and you might even stumble upon some fun new things to see and do during your journey.
Enjoy The Beach
When it comes to things to see and do, you'll want to be conscious of the overall cost. Many tourist attractions and destinations are reliant upon the excess cash that visitors will bring with them, and therefore you'll find some premium charges at many of these. While you might be set on doing some of them, consider adding in some days in which you don't have to pay anything to enjoy yourself. The best example of this would be hitting the beach. You won't have to pay entry, and many people can easily spend a whole day sunning themselves, going swimming, and just generally relaxing on the warm Californian sands. Of course, there are always going to be lots of paid activities around the beach, just as with any other. You'll find everything from watersports to boat trips, so if you really want to ramp things up and do something a bit more exciting, you'll likely find something to scratch that itch.
Visit During The Offseason
This can be said for most vacation destinations, as prices are always going to be higher during the most popular months that people visit. You might find yourself literally saving thousands of dollars by choosing to visit Los Angeles during the off-peak seasons. If you really can't stomach the excessively large crowds too, then this will make the whole trip much more enjoyable and cheaper. The peak season is understandably the summer, in which the weather reaches its highest temperature average and is dry and almost entirely free from rain. You'll find the place being the busiest between July and September, whereas choosing to visit anytime outside of this window will likely be slightly cheaper. You'll be able to find a number of great deals for LA travel, including both flights and hotels during this time. However, don't worry about your time being miserable when visiting during the offseason. California tends to have great weather all year round and will at the very least be mild, even in the winter.
Take a Hike
California is home to some beautiful natural landscapes, and the hills around Los Angeles are the perfect place to go for an exhilarating walk to see the sights across the city. As well as this, you can enjoy the pleasant, forested areas if you're looking for a break from the urban expanse. The Switzer Falls and Colby Canyon trails are just a short ride away and will present you with a pleasant walk that may get the blood pumping slightly. If you're looking for something even wilder, you could take a day trip up North to the Angeles National Forest. It is comprised of 700,000 acres of forest and contains the San Gabriel Mountain range. Alongside this, the terrain differs quite drastically throughout, from sandy desert to lush forests. There are many activities that visitors can partake in when visiting this National Forest, including watersports at Elizabeth Lake and Pyramid Lake and opportunities to camp at specific campgrounds throughout the forested areas.
Stay in a Cheaper Part of Town
If you're planning to stay in Los Angeles, you might want to look into some cheaper accommodation options where possible. Places like Koreatown offer much cheaper alternatives to somewhere such as Beverly Hills, for example. Of course, Los Angeles has many luxury 5-star hotels for people to stay in when they're searching for that VIP treatment. However, you can find many amazing yet affordable hotels if you look around. It's worth noting that you might also be able to find some affordable options in some of the most prestigious areas around the city, including Hollywood itself. But when it comes to the most affordable areas, as well as Koreatown, you might want to search for somewhere to stay in Westchester, Venice, or even Central Los Angeles. Remember, as we mentioned before, there are some great transport networks throughout the city, so wherever you stay, it won't be difficult to get to where you want to go.
Check Out Some Museums
A great choice for a day out on a budget tends to be a museum, and LA is filled with a variety of different types to choose from. Many of these museums are free as well, and some that you usually have to pay for will also run free days throughout the year. Los Angeles is home to a number of great art museums, most notably the Broad and the Getty. Both of these are wildly different in terms of the art they showcase, with the latter being more focused on some of the most amazing classics and the Broad showcasing some of the world's brilliant contemporary art pieces. You should definitely check out Yayoi Kusama's Infinity Mirror Rooms. You enter these rooms for one minute, staring into the visage of eternity. Each room has a different theme to capture your imagination. One of these rooms, and probably the most rousing, appears to be filled with stars that extend into the distant void.