When you run a blog, a business, or you are freelancing from home – it is very easy to let stress creep in. Over time stress will impact your sleep, your work, your health, and your day-to-day life. Once your work starts to be affected, it can lead to even higher stress levels. Luckily there are a number of simple things that you can do to bring your stress levels down.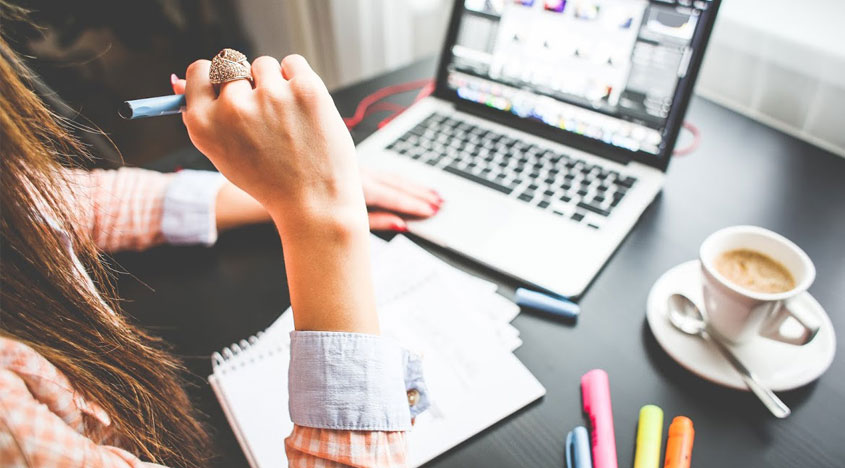 Routine
One of the quickest ways to feel yourself unraveling is by having no routine. A routine will help you keep track of your time better, will mean you know when you have to do what. It will ensure that you aren't late to appointments, and you are meeting all of your deadlines. If you don't have a routine, you are throwing the paradox of choice around like a bouncy ball, and you'll soon find that you might not be able to make the right decision on what to do and when.
Winging it isn't fun all of the time.
Napping
In the middle of the work day?!
You bet. We are designed for napping when we are tired. After a big meal, when we aren't feeling well. And actually between the hours of 1 and 3pm out body temperature drops – which is why you might naturally feel a bit sleeping at that time. So, instead of fighting the nap – take it. You can build an afternoon nap into your routine if you like. The Calm app has a range of helpful afternoon nap sleep stories that are great when you want to unwind.
Once you have had a nice nap, you might find you are refreshed and ready to tackle the rest of the day with vigor.
Health
There might be a few things that are contributing to your stress levels. Many people that work at home don't manage to get as much time outside as they should. And, most of us are deficient in a few different vitamins. Typically vitamin D, b12, iron, and magnesium need to be topped up. If you find you are getting the odd stress-induced headache, make sure you know the right Nurofen dosage (people tend to take too much), and combine with an afternoon nap.
Working Method
It might be that you haven't cracked the method that allows you to work at your best. Many people find the Pomodoro method works very well for them. Working in small bursts of focus, with timed breaks in between. Others prefer to have a 90 minute run of deep working sessions. This will take a little while to figure out, but typically everyone has a style of working that works best for them. Almost every single way will work better if there is a timed deadline. Parkinson's Law states that "work expands so as to fill the time available for its completion," so if you aren't attaching a deadline, then the work will take much longer.
Walk It Off
There will be periods during your working week or day that things get a bit complicated. You might find you are at a loss for ideas, or that something isn't going how you had imagined. It is often the case that going for a walk will allow your brain the time to make connections in the background while you concentrate on imply walking and getting some fresh air.
Walking is also linked to stress reduction and is healthy for you too.
Smaller Bites
You don't typically eat a steak all in one go. You carefully cut it up into the perfect sized chewable chunks. You should apply the same thing to your work.
Even the most significant project can be broken down into smaller tasks than can be completed one at a time. One of the fundamental reasons people get stressed is because there is too much to do and not enough time to do it.
Or so it may appear. If you break things down – pretty much anything at all – into smaller time slots or tasks, everything becomes more manageable.
Write
If you find that you are often kept awake at night with stress and worry. Then keep a notebook by your bed so that you can write down all of the things that are swirling around your brain and relieve some of the mental congestion.
You can even write down your to-do list for the next day so that when you wake up, you have already accomplished something.
When we can recognize our stress levels rising, we can take steps to reduce it.