Toddlers are adorable, right? They're just starting to speak and all of their words come out in these cute little voices that sound so innocent and pure. But toddlers are also in that mode where they push every single boundary that they can, getting on your last nerve more often than not.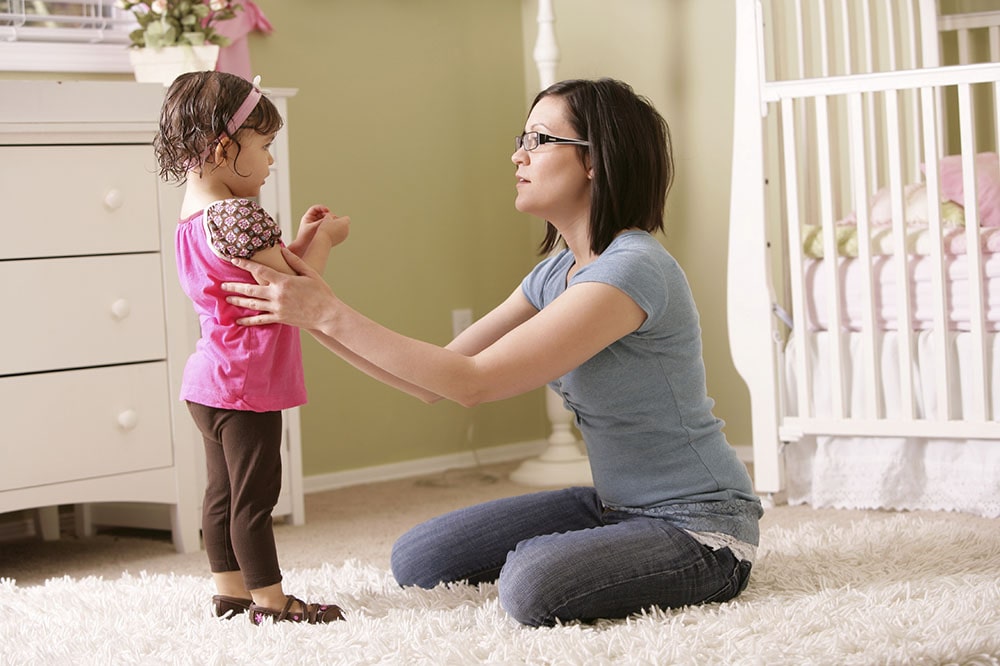 Isn't there anything that you can do to help keep them in line? Well, yeah actually, there is. Using a few simple methods can keep your toddler from becoming "that kid" and leave you feeling far less stressed than you might if your kid was acting up.
While you might want to set guidelines, it can frustrate your child and make them act out more. Maybe try sticking to rules that center around safety: don't play in the garbage, don't touch the television, etc. These kinds of things set important rules for them to follow and keep them from getting themselves into a position where they might get hurt.
I know as a parent that I want to be a stickler, to enforce all of the rules so my kid becomes the perfect kid. But that won't happen for either of us. Kids are going to do kid stuff. The sooner you accept it, the better off you will be.
Make sure that you are always showing love to your toddler, at least moreso than you are handing out discipline or punishments. This can keep your child from feeling frustrated and might help them feel motivated towards following the rules.
At least twice per day, I feel like giving my kid a hug and crying because I love them so much. But they don't get it.
Plus, showing lots of love will keep your child from developing the kind of anger streak that is prevalent in some kids today. Don't raise that angry little kid: show your kid the love they deserve and they will be more likely to follow the rules that you do lay down.