As women, we're constantly told that we can't 'have it all' when it comes to kids and career, and admittedly, as primary caregivers to our children it can definitely be difficult. However, it's in no way impossible, and thanks to the changing world and the accessibility of the internet, working or just earning money in a more casual way from home is totally possible, even while raising a family.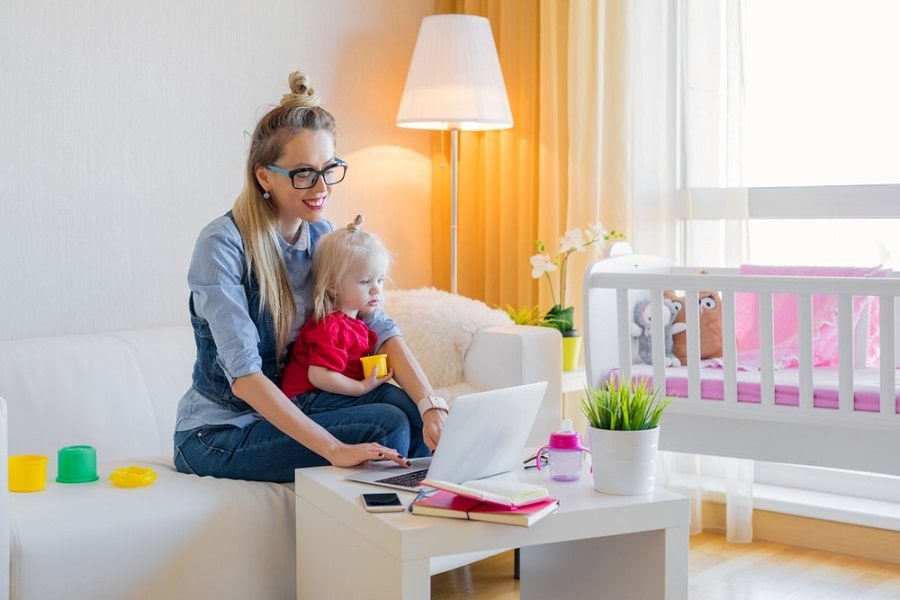 Here are some things to bear in mind if you want to boost your finances and make some extra cash.
Find Flexible Work
Working set hours around raising a family can be really tough. Unless you have reliable childcare who can step in at the last minute when needed, taking time off for your children's illness or appointments can be difficult when you're contracted to work certain hours. For this reason, you're much better off looking for a flexible job. Home based jobs can usually be done in your own time, you'll normally be given a list of tasks and a deadline and as long as they're done in time you can organise your day in a way that suits you. Starting your own business or becoming a freelancer are also great ways to make money that fit perfectly around having a family. Or if you obtain a qualification and skill, such as hairdressing or makeup artistry you can schedule your days the way you want and go out and work while still having flexibility.
Get Organised
Working while having kids is a fine balancing act, even if you manage to find a super flexible job you'll need to use your time wisely to fit everything in. Write to do lists to stay on track, when it comes to cleaning, preparing food and working, having a set routine that you do each day can help you make the best use of your time. If you work from home, having an organised home office from your filing to your cabling structure can all make things run more smoothly, learn more here. Routine and organisation really is key.
Don't Put Too Much Pressure on Yourself
When you become a parent, unfortunately everyone has an opinion on everything you do. Whether you work, stay at home or somehow balance the two, chances are there will be some form of criticism. Ignore it! What it comes down to is what's best for you, no one else is living in your exact situation so can't comment, you know your life better than them. If you're able to work and find childcare and that works for you then great. If childcare is too expensive and you cant or don't want to work while raising kids, that's absolutely fine too. If you're in a position where you can juggle between both then that's a bonus, but don't put pressure on yourself.