If you're a small business struggling with your marketing then don't worry, you have definitely come to the right place. Whether you're just starting out or you've been operating for years, you need to be sure you have a great marketing strategy in place. Luckily, there are lots of tactics you can try to ensure you're putting together this perfect strategy for your business.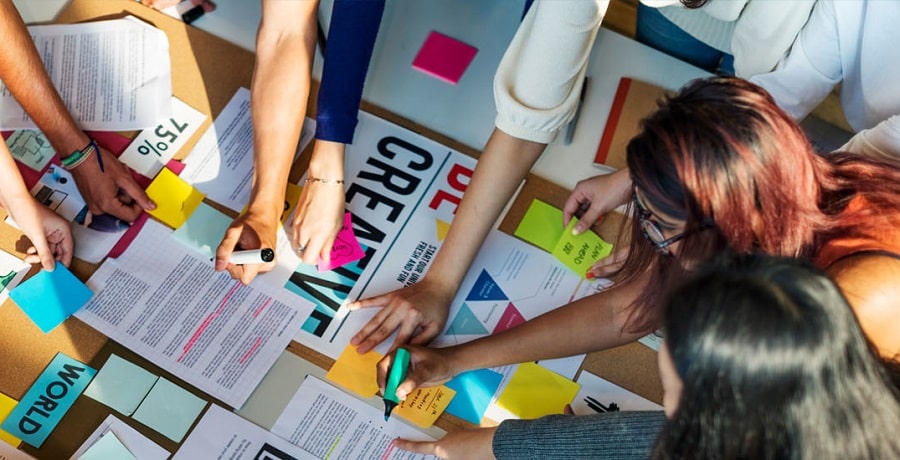 From focusing on your target audience to trailing social media, you may be surprised at all of the options that are available to you. With that in mind, here are 7 marketing tactics all small businesses should try.
Focus on Your Target Audience
One of the best things you can do when it comes to marketing your business as an SME is to focus your target audience. Although you may have a good idea of who your ideal customer is, you need to be sure you're going into as much detail as possible. For most, this means creating a customer avatar.
When creating your customer avatar, you need to ensure you're asking as many questions as you possibly can. These questions may include:
How old are they?
Where do they live?
What is their gender?
Where do they like to shop?
What are their favourite things?
What do they like to watch on TV?
What holidays do they celebrate?
What social media platforms do they use?
What common problems do they have?
The more questions you're asking, the better. For a guide to creating a customer avatar for your business, you can visit this site here.
Put Together a Social Media Strategy
Another great tactic when it comes to marketing a small business is coming up with a social media strategy. Although you may already be using social media within your business, having a strategy in place is important as it gives you a chance to focus on exactly what you're hoping to achieve. Whether you're creating a strategy for user-generated content on Instagram or you're doing weekly lives on Facebook, you need to plan your content effectively. For a guide to creating a social media strategy for your business, you can visit this site here.
Consider Using PPC to Draw in Traffic
If you're trying to drive traffic to your site or your social media channels, why not consider using Pay Per a Click advertising strategy to help. Although it can be costly, you can target advertisements to people that you know will be interested in your business using set demographics. If you're unsure about PPC, you may want to consider hiring a professional to help you.
Collect Email Addresses for Email Marketing
Another great tactic to focus on as a small business is email marketing, as this is a great way to create a list of people who you know are interested in your products and services. Whether you're building your list using social media or you're rubbing competitors to get people to sign up, having an email list is a great way to share new offers and exclusive discounts. When you launch new products, your email list will be the first to know.
Create Engaging Content for Your Company Blog
If you have a company blog, you need to ensure you're creating engaging content for it on a regular basis. Thinking back to your target audience, you need to think about the type of content they will want to read. Whether it's something they relate to or something that solves a common issue, the more people reading your content the better. With that in mind, not all of your content needs to sell or have a call to action.
Consider Non-Traditional Methods
If you're unsure about the types of methods that will work well for you, you may want to consider using non-traditional methods instead. Every business is different and with that, not every marketing tactic will work for everyone. For more information when it comes to non-traditional marketing tactics and methods, you can visit this site here.
Work With Bloggers and Influencers
Finally, you may want to consider working with bloggers and influencers. Whether you're sending them products to review or you're paying them to feature your products on their website, you can increase your customer base by working with influencers.
With lots of marketing tactics for you to try, you can be sure your small business is reaching the intended target audience. What else could you try? Did we miss anything off of the list? Let me know your thoughts and ideas in the comments section below.
Partner with Another Business
Marketing your products can be daunting. Fortunately, by partnering or outsourcing marketing services, this process can be as easy as taking a walk in the park. The power of partnering with the right business is beyond explanation!
Small businesses that choose to partner with established firms gain access to global and local markets that were beyond reach. A small business can access better technology that will help with marketing products and improving customer services. Besides, you can access better marketing teams who know how to implement marketing strategies effectively.
However, it is hard for startups to find a company willing to form a partnership. Fortunately, through franchising, such startups can effectively market their products. All you need to do is identify the best franchise opportunities available. Do thorough research before settling down with a specific franchisor.
Franchising your business allows you to establish it under an established firm capable of supporting your business's growth.