For many years, walking remained one of the most underrated fitness activities that a person could physically partake in. Due to its somewhat slower pace than running and less strenuous required involvement than aerobics, many laughed off the idea that walking could derive any real physical improvements.
Yet, in recent years, many health experts have begun to refer to the act of walking as in some instances much healthier for the entire body than running, especially when considered as a workout.
So how can you go about turning the simple act of walking into a powerful calorie burning activity?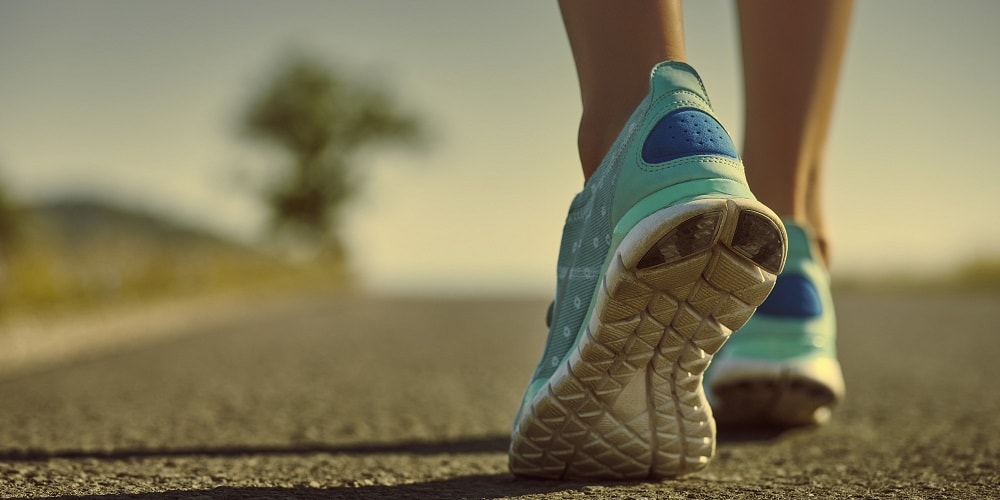 Look at Making Your Walking Pace Brisk
To gain the maximum benefits from walking this way you will need to aim to get your heart rate up into what is known as the aerobic zone. This means picking up the pace as well as aiming for a 30-minute session each time for three to four times a week at a minimum.
Ideally, your session should allow for 45 minutes. This means you can incorporate the walk in with a warm-up and cool-down, as well as some important stretching exercises.
What to Take with You
Whether you plan on walking outdoors or using a treadmill indoors for your routine, the premise is the same; ensure you wear a good pair of running shoes and clothes that allow for freedom of movement. Also, keep water with you to replenish yourself as you should be building up a sweat during this exercise.
A Basic Walking Routine to Begin With
To get you started, and to encourage you to see how easy it is to put in place a walking routine, here is a simple workout to begin with:
Begin a gentle walk to get your body moving
Stop and take some stretching exercises for around 5 minutes
Begin walking again but this time increase the pace to encourage your heart rate to rise to 70-80% of your MHR, that is maximum heart rate (At this point you should be breathing harder)
Do this for 30 minutes
When you've reached the end of the routine, begin walking at a gentler pace for around 5 minutes to bring your heart rate back down gradually
Finally, finish off with some gentle stretching exercises for around 5 minutes
As you work at making this a regular exercise routine, the many benefits will become visible within a very short space of time! From increasing your stamina to building your lung power capacity, you will find your aerobic fitness levels rising dramatically through the simple act of walking!