When choosing a baby formula for their little ones, parents are always searching for the best options – experienced manufacturers, positive reviews, and, of course, organic ingredients. The role of pesticide-free ingredients is crucial to ensure nutritional quality and security for our children.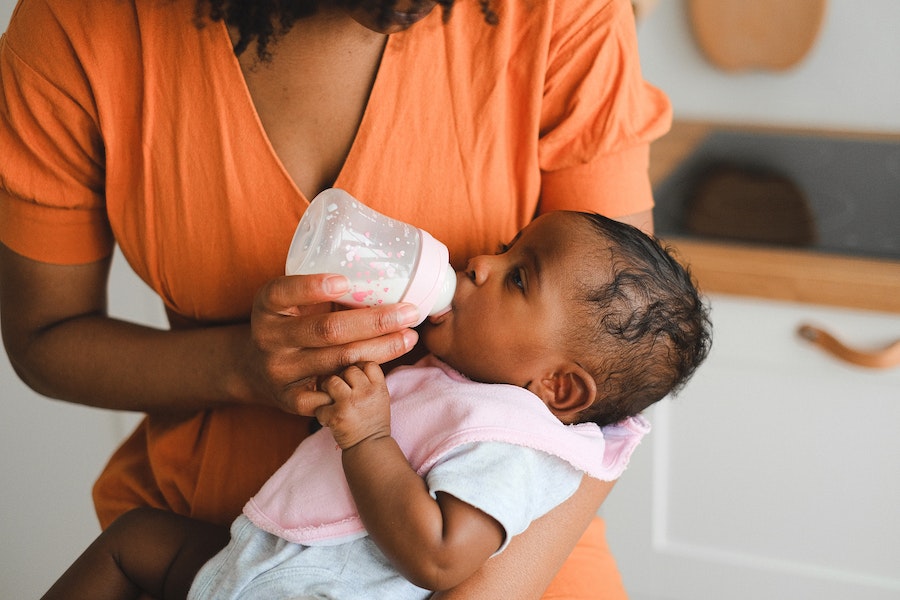 In this article, we want to discuss the role of such ingredients and why choosing an organic baby formula from European brands should be your priority.
What Are Pesticides?
Pesticides are chemical agents that are used to kill unwanted plants, insects, mold, and fungi. They are used to protect crops, control disease carriers, and solve a wide range of other tasks mainly in agriculture. There are over 1,000 different pesticides worldwide and many of them are toxic to our health. 
Reasons to Choose Baby Formulas With Organic Ingredients
Pesticides are rather helpful when it comes to growing crops and controlling insects but it is definitely not what we, as parents, want to see in a baby formula. To prove that, let us name 5 main reasons why you should switch to pesticide-free formulas as soon as possible.
#1: Fewer risks for your baby's health
The first and probably the most important benefit of pesticide-free ingredients is a positive influence on health. For years, pesticides have raised concerns because of their potential risks, especially for vulnerable categories like children and elderly people. Recent studies have shown that exposure to toxic elements in the early years may lead to long-term health problems like neurological issues and delays in development. 
By eliminating synthetic pesticides, manufacturers ensure that baby formula ingredients are free from toxic chemical elements. When choosing organic baby formulas, you can reduce the harmful impact of pesticides and protect your babies in the long run. 
#2: Improved nutritional value
Another important reason to choose pesticide-free formulas is better nutritive quality. Organic farmers pay much attention to biodiversity, natural pest management, and soil health which results in better quality of their products. 
When taking a pesticide-free formula from a shelf, parents can expect it to have more vitamins, antioxidants, and minerals. They are a must for the comprehensive development of babies and support of their immune systems. By choosing such formulas, parents make sure that their children get nutrition of the highest quality and significantly reduce the risks of toxic exposure.
#3: Better taste
We all have different tastes and what suits one may not suit another but many reports claim that organic ingredients have a better taste compared to conventional ones. The reason is quite simple – organic crops come from nutrition-rich soils which can influence the flavor and nutritional density in a positive way. 
#4: Reduced environmental impact
A less obvious but still important role of pesticide-free ingredients is a positive influence on our environment. Traditional agriculture heavily depends on pesticides which contribute to soil dehydration, water pollution, and harm to biodiversity.
When choosing organic baby formulas, you contribute to sustainable agriculture and the protection of the environment. By making a conscious choice, parents ensure that their children will live in a better world.
#5: Ethical farming
A rather new concept, ethical farming means giving back to the land and protecting animals that live on it. Organic farming prohibits routine antibiotics and growth hormones and ensures that animals are raised in good conditions and have enough outdoor space. By choosing pesticide-free formulas, parents root for ethical farming and show that they want to make a positive impact on animal wellbeing.
Conclusion
The importance of pesticide-free ingredients in baby formula is impossible to overestimate. By choosing formulas with organic ingredients, parents greatly reduce potential health risks, support the proper growth and development of their children, and opt for better dietary quality. In addition, pesticide-free formulas greatly contribute to ethical farming and the environment.