Most business owners don't like the idea of their work and personal lives being heavily connected. There are aspects of both sides of your life that need to work together, but you should also be able to switch off and focus on the things that you are engaged in at the right times.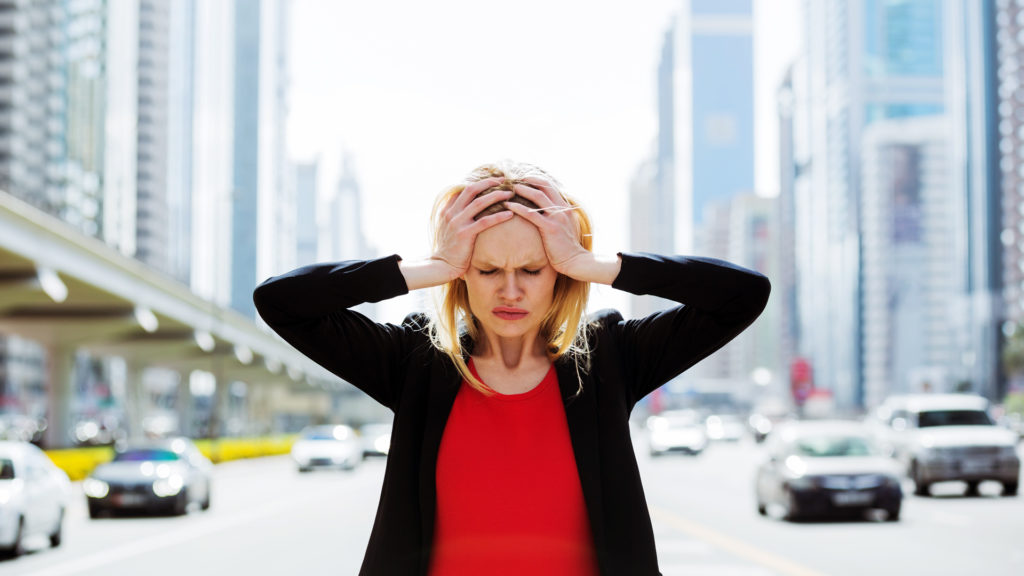 There are a lot of articles on the web that can help you to stop your business from becoming too personal, but how can you stop personal issues from impacting your business? Let's take a look at some of the challenges that people often face when they are working on this part of their life.
Debt & Financial Issues
In most cases, your personal finances shouldn't impact those of your business, but this depends on how the organization is set up. If you are working as a freelance business owner, for example, your personal finances will be strongly tied to those of your business. By taking the steps to register yourself as a limited company, though, you will disconnect your finances and give your business freedom in this area.
This can give you the chance to escape issues like struggling to get loans, with your credit score being separate from your business. Of course, though, this will also mean that you do not have free access to the money generated by your business. You will be acting as an employee, and you have to record the payments you make to yourself to make sure that you can handle your taxes correctly. This can be a big challenge when you find yourself in need of a cash injection but don't have the time to handle it correctly.
Personal Reputation
It can be surprisingly easy for your personal reputation to be damaged in the modern world. People can quickly turn against you if something goes wrong in your life, and this is something that you have to work hard to overcome if you find yourself getting a bad name for yourself. There are a lot of issues that can impact your reputation, and this sort of issue will usually feel very unfair if you experience it for yourself.
Your business should never have to deal with the state of your personal reputation. One way to avoid issues like this is by using a business/brand name that is distinct from your own. This can be a good way to make your company look larger, while also saving you from any assumed ties that people might make. It's unlikely that you will have major issues with something like this, but it will be worth taking the time to protect yourself.
Drinking & Drug Addiction
It can be all too easy to find yourself relying on drinking and drugs in the modern world. Many people find themselves in this position, feeling unable to break out of the trap that they've found themselves in. This can have a dramatic impact on your ability to do work for your business, with much of the work you need to do being much harder if you are under the influence of substances. Working to overcome can addiction will be essential if you find your business being impacted by it.
Thankfully, there is more support available than ever before you those who find themselves addicted to drink and drugs. Options like rehab, inpatient detox, and therapy can provide you with the support you need to overcome the addiction that is controlling your life. Of course, though, it can be worth keeping this aspect of your life away from your business as much as you can. While many people are accepting off issues like this than they used to be, some customers and other business owners may struggle to work with you if you have publicly struggled with addiction.
Break Ups
Personal relationships are very important to most people, but this doesn't mean that they will always go well. Breaking up with someone can have a big impact on your business, and this can come in a few different forms. If your partner co-owns your company, it's likely that you will need to pay a settlement if you want to take it over. Likewise, though, they may want to take the business on, essentially taking you out of the picture. Having to dissolve a business to cover the payments you have to make during a breakup can feel bad, and this is something you need to work hard to avoid.
Making sure that a personal issue like a breakup doesn't impact your business can be a challenge. Taking some time off after your breakup can help with this, giving you the chance to come to terms with the process you have been through whole also having the chance to make sure that your life is back on track. Alongside this, you can also make agreements with long-term partners that will keep your business out of the financial ties that you make. This can be a great way to protect the hard work that you have done.
Illness & Injuries
Your health is something that can easily get in the way of the business you run. Many people find themselves getting sick or injured at different times throughout their lives, and this can make it hard to work on the business that you have strived to build. In many cases, this can leave businesses unable to function going into the future, especially if the medical issue you face is something long-term. This will be very bad, especially if you need the income from your business to cover things like medical bills.
Working to make sure that illness and injuries don't impact your business is crucial if you want it to survive. Having employees that are able to take your spot will be a good way to keep the company moving while you are gone. This means that vital passwords and accounts must be shared between members of the company. Alongside this, you should also consider the idea of getting protection with products like health insurance, as this will help you to get the medical support you need to get back on your feet.
Mental Health Issues
Mental health has long been a challenging topic for a lot of people. For many, this part of life is hard to talk about, and this makes it extremely hard to get help with the conditions that you might be dealing with. Depression, anxiety, and a host of other mental health issues can end up having an impact on your business. Of course, though, they will impact every other aspect of your life as well, and this makes this area particularly important.
Getting support with your mental health is easier than ever before, with loads of professionals out there who are happy to help you with the mental health issues you face. This can make life much easier, giving you the freedom to approach and solve problems that other people would struggle with a lot. This can help you to save your business from feeling the impact of a mental health problem that will be relatively easy to solve.
As you can see, there are a lot of personal issues that can get in the way of your business. This is something that you have to work hard to overcome, taking the time to separate these aspects of your life and improve the way that you run your company. Of course, alongside this, you also need to make sure that your business isn't the only thing in your life.