It seems to start around the time you hit thirty – you suddenly notice a cracking sound when you bend your knee, or you can't sit on the floor to play a game with friends without having a stiff lower back for the next two days. You've noticed a fresh set of wrinkles on your forehead, or you notice you don't kick colds as quickly as you once did.
While you're still relatively young, you're already beginning to notice those pesky "signs of aging" that everyone complains about. And they seem to creep up on us so much quicker than anticipated!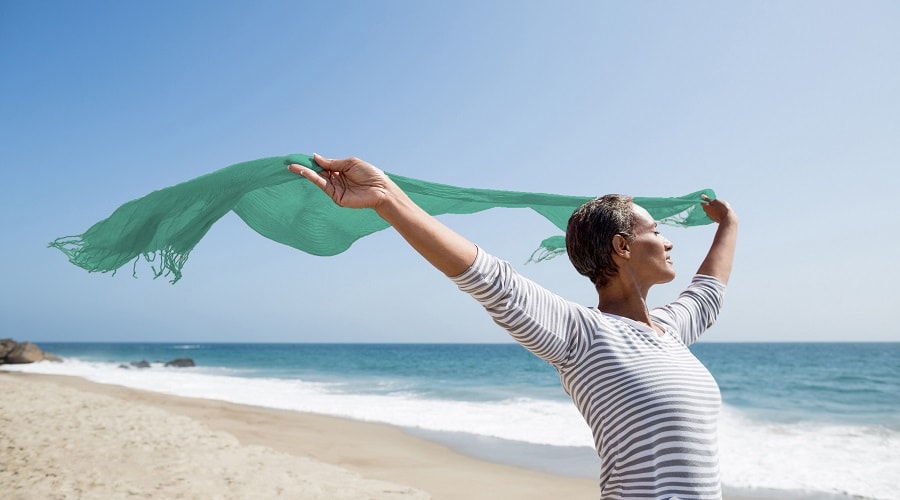 While it's true that our bodies start to struggle with things it once found easy, and that this newfound fragility often comes long before we're ready for it, the truth is that we often make things harder for ourselves by not seeking out treatment or looking for remedies for these tiny little age-related ailments, symptoms and problems. Sometimes it's just as silly as ignoring that ringing sensation you get in your ears, but it could also mean more serious issues like ignoring chest pains or signs of a serious illness.
No matter your age or how embarrassing/trivial your issue seems, you should get seen by a doctor. There is no shame in advocating for yourself when it comes to your health, your wellbeing and your overall quality of life. Preventative care means that you're getting care before a problem becomes a bigger problem, and this is a good idea for pretty much every facet of a person's health, even those pesky "signs of aging".
Here are a few areas in which you should seek medical treatment and assistance, to improve your quality of life and ensure your ongoing good health.
Vision
A huge majority of people, even those who have always had perfect 20/20 vision, start to develop vision problems as they age – even as soon as their early thirties. Often this is exacerbated by genetics as well as outside factors, such as having a job that causes a lot of eye strain, etc. It is a problem that affects so many, and yet often people avoid going to get an eye exam and glasses. Why? Glasses often look great on people, they are worn by a huge percentage of the populace and they are very affordable.
Unfortunately, many see the need for glasses as some type of weakness on their part, or an acceptance that they are aging and therefore becoming fragile. That's just silliness (with some old fashioned ableism thrown into the mix). If you need an aid for your sight, get to the eye doctor! There's no sense in suffering needlessly and you could make your eye problems much worse by refusing to get treated.
Hearing
The same issues that people deal with when it comes to vision are often at play with hearing loss. Suffering through hearing loss can be a real struggle; learn more about the unique issues at play here. Whether you're dealing with a hereditary hearing issue, or are suffering reduced or diminished hearing due to outside factors (regretting those metal concerts now, are you?), there are multiple treatments available to help those who have trouble hearing. Hearing aids and implants, surgeries and so much more. There are also resources available for those who are deaf and cannot benefit from hearing aids and the like.
Seeing a doctor to talk about your hearing issues can greatly improve your life and overall health. There's no excuse not to go.
Pain
If you're dealing with pain – joint pain, back pain, or any other type of chronic pain – you should see a doctor to rule out diseases like rheumatoid arthritis, fibromyalgia, and other disorders. There's no reason why you should have to suffer in agony. A doctor can help you pinpoint the causes of your pain.
These are just three areas in which you should see a doctor to improve your mobility, stay pain-free and make sure you're employing all those senses. Getting older doesn't have to be terrible, if you just keep looking after yourself!