The role of a business mom is not only to provide, but to make sure she raises her kids in the right direction. Kids often want to follow in their parents footsteps, and as they grow older, your child's aspirations to get into running a business might become a lot more serious. If they are serious, how do you make sure they stick to the right path?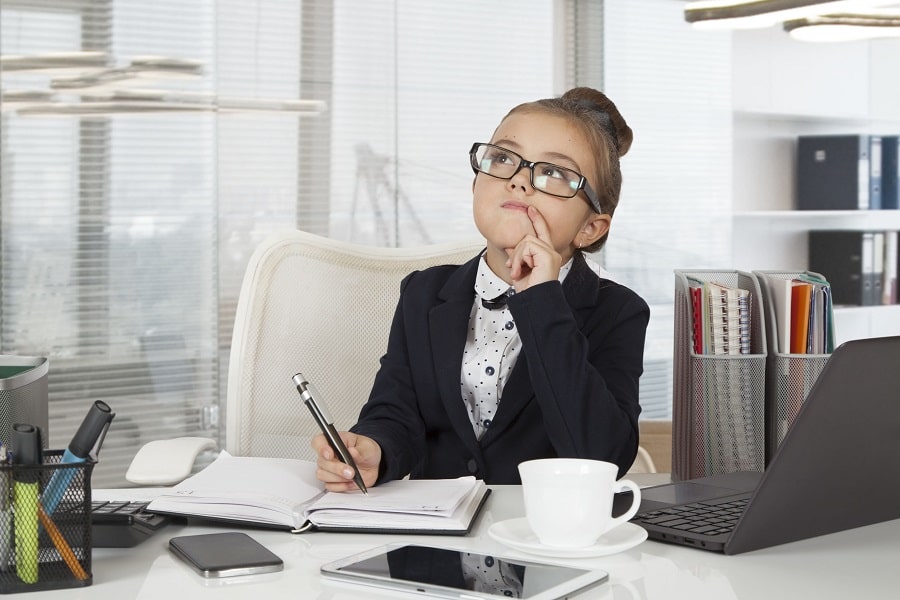 Get Them Setting Goals Early
One of the key skills of an entrepreneur is the ability to set goals that either lead to their professional growth or the growth and success of a business. Working with your child to establish and reach goals early will help them see the benefits of finding a focus and putting their efforts toward it. It also teaches delayed gratification, the essential skill of being able to wait for the rewards of the harder and slower path, rather than taking what rewards they can easily grab now.
Make Sure They Know Their Money
Regardless of what field of work your kids are going into, helping them become financially literate is essential. This can involve giving them an allowance to help them understand the benefits of savings and managing their expenses, paying them for chores to teach them work ethic, or even lending them money for a large purchase to get them used to the idea of how credit works. Talking about the realities of money as and when they have more money to deal with can help you children avoid the mistakes of more ill-informed people.
Teach Them What It Means to Run a Business
Running a business doesn't rely on a vague mish-mash of skills or some inherent entrepreneurship that your children can inherit. To become successful in business, you need to have a specific set of competencies and skills, including management skills, marketing skills, understanding of supply and demand, and so on. You can find or establish a youth entrepreneurship curriculum that helps your child establish these competencies, in conjunction with their formal education. It can help them develop a professional mindset, while teaching life skills that are essential in any career, not just one of a business owner.
Help Them Gain the Experience They Need
Despite what education you can offer them, there really is no replacement for getting some hands-on experience. As a business owner, you may be able to help them find that. You could consider mentoring them and letting them shadow you, but this can cause family relationships and professional relationships to get a little messy. Instead, consider looking into your network to see if you can't find them a suitable mentor, or at least let them shadow someone in a managerial position beneath you so there is some degree of separation.
As a business mom, you might have just the right experience to help your child get the best start to business they can find. Just ensure that you're helping them build the blocks for success themselves, rather than trying to pave the road ahead for them.