Planning your personal finances consists of many different areas, whether it's your financial future, your debts, or increasing your savings. To give your financial health a boost, what you need is a detailed plan. What is a financial plan and why is it important? Luckily, there are lots of resources and tips which can help you to create one. To design a financial strategy that works for you, try using these tools for support.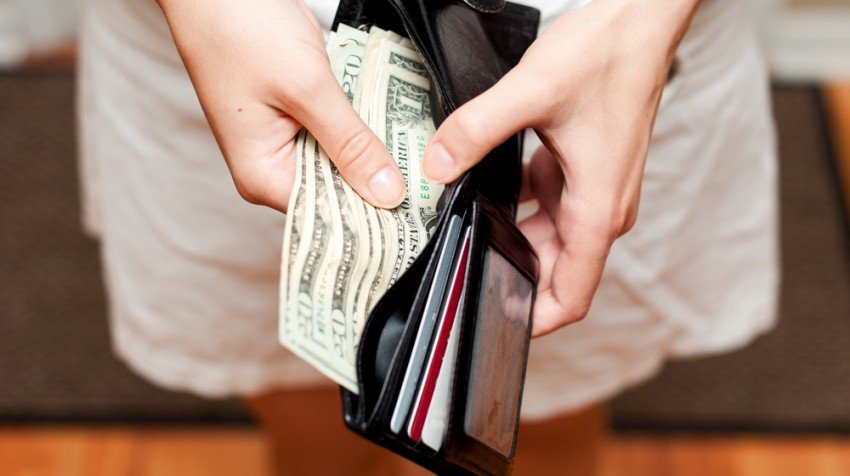 Mobills
Using the Mobills app, you can take charge of your money and meet your financial goals. It's essentially a budget planning application which allows you to design a monthly budget. With Mobills, you can track your spending, create plans for your finances, and ensure that your money goes further. Using the bill payment reminder, you can ensure that you avoid getting into debt and save money each month. You can analyze your personal finances with reports and graphs, and know exactly where your money goes.
Zeta
Zeta is a free financial app that's targeted at couples. With this application, you can track your goals, financial tasks, net worth, bills, and budget. Here you can monitor all your shared and personal finances, track your savings, check your account balances, and create a budget that works for you. Using Zeta, it's easy to split expenses, monitor shared bills, and set privacy controls. Further features of Zeta include transaction tagging, alerts for bills, and monthly updates.
Personal Capital
The Personal Capital app allows you to monitor all your investments and personal finances in one place. From here, you can view your investments, retirement funds and stocks. The app includes a special 'Retirement Planner' tool and allows you to chat to financial advisors. Personal Capital isn't just a portfolio tracker; it's a tool to help you to budget and improve your finances fast. Using the app, you can manage your accounts, your debt, stocks, 401(k) and more. According to sites like Investopedia, it's the best tool available for portfolio management. The Personal Capital app can be linked up to your Apple Watch, allowing you to check your spending and status, on the go.
Simplifi
Simplifi was created by the Quicken budget app, where you can manage your finances, spending and design the perfect budget. Whatever your financial goals may be, Simplifi can help you create the plans to achieve them. Simplifi helps you to automatically sync your financial accounts, so you'll get a clear picture of your finances.
The app can help you to identify changes in net worth, budget, income, and finances. Using the app, it's simple to plan your finances, bringing you that little bit closer to your savings goals. Whether it's your child's college fund or your dream home, you can plan for your future right here.
Mint
Mint is one of the most popular money managing apps on the market. Using Mint, you can log all of your accounts and expenses, directly from the app. You can also check your credit score directly from Mint, and set notifications for your bills too. Mint automatically creates various spending categories, offering you reasonable figures based on your lifestyle. With Mint, you can also monitor progress, access reports, and review investments.
The Dave Ramsey Show
The Dave Ramsey Show is a leading financial podcast, giving listeners all the tips they need, to take charge of their finances. Dave has lots of straight-talk advice to offer about life as well as money! The show has helped people from all different backgrounds to plan their financial future, and improve their financial health. Whether you're looking to reduce debts, start your own business, or save money, Dave has plenty of ideas to help you reach your goals. Episodes on the show have considered topics such as 'How Do I Balance My Life And My Financial Goals?' and 'Get Closure On Your Debts'.
The Financial Well Being Podcast
The Financial Well Being Podcast was created by talented financial planners David Lloyd and Chris Budd. It's a podcast which is all about happiness and money, and how both of these things can exist in harmony. Here you'll find an exploration of topics including 'well being throughout retirement' and 'the sharing economy'. It's not uncommon to have anxieties surrounding the subject of money, whether it's planning for your future or securing a new job. Throughout the Financial Well Being podcast, you'll learn plenty of tips to help you take the stress out of your finances.
Simple Money
The Simple Money Solutions podcast is dedicated to helping you tackle the personal finance world. Here you'll find information on a wealth of topics, including budgeting, saving, investing, the economy, setting financial goals and planning for your future. A few recent shows have discussed themes such as 'recessions', 'financial priorities', 'the cost of having kids', and '25 things that successful people do'. Tune in, take a few notes, and prepare to boost your finances in a flash!
Afford Anything
In this unique podcast, Paula Pant is here to help you to consider the decisions you make about how you spend your money, energy and your time. The Afford Anything podcast can teach you about living with intention, not just in your financial life, but in every aspect of your life. Each week Paula interviews a diverse group of investors, entrepreneurs, millionaires, scientists and regular people to chat about the topic of money and of happiness. Whether you're looking for tips on how to slash your food budget, or how to invest before retirement, Paula has got plenty of answers.
Tips to Plan Your Personal Finances
The Right Health Insurance Provider
Planning your personal finances is about determining which expenses are essential and which are luxury. When you're looking to save money, you could look at cutting a few luxury expenses here and there. With your essential expenses, all you can do is attempt to find the most affordable provider. Health insurance is an essential expense, yet it's not always cheap. To learn more, take a look at how insurance agents help you find affordable health insurance plans. With the right insurance agency, you'll find an affordable plan for you and your family.
Track Your Progress
To plan your personal finances right, you've got to track your progress as you work towards your budgeting goals. When you have a clear visualization of your budgeting successes and failures, it will be easier to assess your financial health. If you don't have any current financial goals, it's a good idea to set a few. Goal setting can help you throughout your financial planning journey. A few example goals might be:
Paying X amount into your retirement account by a specific date.
Reducing your grocery bill by $30 per month.
Pay X amount into a college fund for your kids.
Creating an emergency fund.
Pursuing an investment opportunity for beginners.
Paying off your credit card debts by a specific date.
Frequently Assess Your Expenses
To plan your personal finances, budgeting is one of the most important tasks that there is. To create a detailed budget, you might want to start by using one of the budget apps discussed above. Besides this, it's a good idea to assess your expenses regularly, and see where you might be able to cut costs. Whether it's your phone tariff, energy provider or grocery bills, look for opportunities to save wherever they arise. To reduce your monthly expenses, here are a few basic ideas:
Purchase from second-hand stores instead of always buying new.
Use money comparison websites to find cheaper deals on your providers.
Switch to a renewable energy solution and opt for energy-saving appliances.
Consider Your Future
Looking to the future is one of the most important aspects of planning your personal finances. There are many areas to think about including your retirement account, life insurance options, and establishing an emergency fund. When looking to choose the right retirement account and life insurance options, you should ensure that you carry out detailed research and weigh up your options. The important financial decisions in your life should never be rushed.
Banish Your Debts
Planning your finances is difficult when you've got debts weighing you down. When you are in the process of creating your financial goals, debt reduction should be your first priority. There are plenty of debt reduction methods that you can use including the 'debt stacking' or 'debt avalanche' method. It might also be worth meeting with a financial advisor, who can help you to create a roadmap to get back on track. Sometimes, what you need is a bit of professional advice to steer your finances in the right direction.
With all these hints and tips on your side, you'll be well on your way to creating a financial roadmap that works for you. Whether it's your debts, your budget or your personal goals, your finances are best approached with a plan!