Before the wedding comes getting engaged to the love of your life. You have to get that perfect ring on your finger and you have to hope and pray that your better half chooses the perfect one. In the 21st century, it is okay for you to choose your own engagement ring or drop hints about the rings you like and dislike.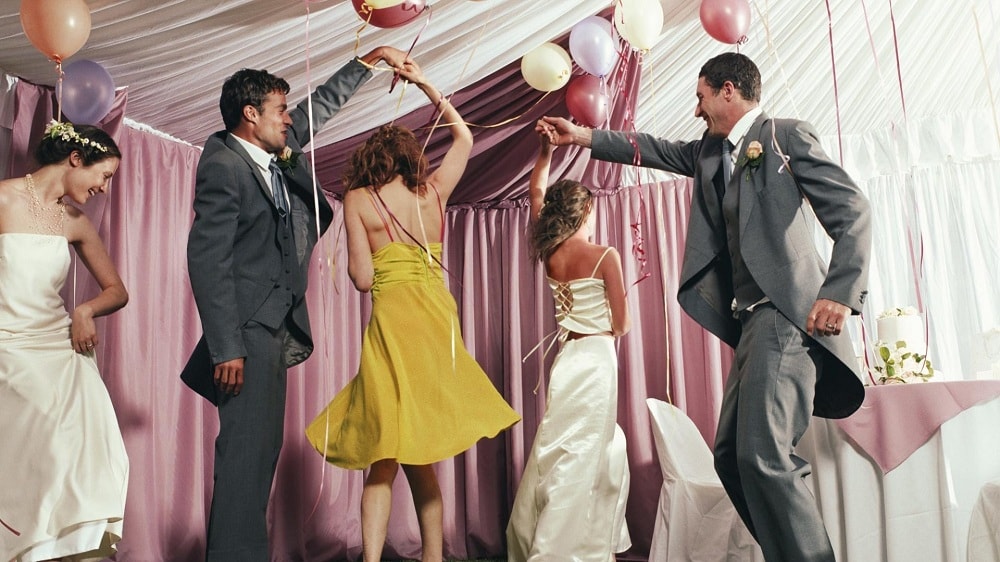 You might have been doing some online ring shopping trying to find designs and styles that you like. You may love the sound of Allurez engagement rings where you can choose from a huge collection of engagement rings or the design your own section of their website may have caught your eye, to have something completely unique to you.
Whichever ring your partner chooses, once you have said yes it is time to start planning for the best day of your life.
Let's take a look at some options that could help you have a fantastic day.
Decide Your Budget
Weddings aren't the cheapest event in the world but they also don't have to be obscenely expensive. You and your partner need to talk about how much money you want to spend on the big day. It might be a good idea to write down costs and work out which areas will have more money put into them, like the rings or the venue.
The average cost of a wedding in the states is $34,000, this is pretty steep and doesn't include the honeymoon. If you don't have that sort of money just lying around it may take you some time to save up hence why you need to have a wedding budget in mind. You also need to stay as close to the budget as possible and try not to go over it.
Of course, you can save for your wedding, you can save for as long as you want. You can set a preliminary date to get married in five years if you want a long engagement. This gives you plenty of time to save. You could purchase one of the money pots that you have to smash to get into, put money in it every day, week, month, and watch the dollar bills add up.
You may have family members such as parents who have offered to cover the wedding itself or various bits and pieces associated with the wedding such as the venue or your dress.
Location
Before you can work out a venue for your wedding you first need to decide where you will get married. Will you get married in your hometown, go out of town to be married, or go abroad and say 'I do'.
You might have always dreamt of a beach wedding, this is the chance to have one. Lots of destinations have packages for beach weddings and weddings abroad so take a look at your options and see what fits in with your budget.
A wedding abroad might add to the cost of the wedding due to needing hotel rooms and flights for you and your guests.
Venue
Once you have figured out the location of your marriage, the next thing to do is take a look at different venues. Finding the perfect wedding venue can be tricky. You can look around as many places as you wish. The venue is probably the most important factor when planning your wedding as without it you don't really know what is going on and you can't work with anything such as the number of guests or color scheme.
The venue is something you and your partner might not see eye to eye on, one of you might want a church wedding whilst the other may want a beach wedding. You will have to compromise if you cannot agree on a venue.
Take your time to research various venues around the area you have decided to be married in. be sure to read reviews and testimonials from other users. You could also use recommendations from friends and family if you are a bit stuck.
You need to have a rough estimate of the number of guests that you are going to invite so you can focus on a venue that caters to that amount of people. You may have a rough estimate of around 200 guests. If you are having 200 guests there will be no point in looking at venues suitable for a maximum number of 100 people.
Reception Venue
You might want to hold your wedding reception somewhere completely different from where you get married. This will be the case if you get married in a church, although they usually have halls attached to them if you want to stay in the same location.
Restaurants are becoming increasingly popular places to hold a wedding reception, couples will hire out the entire restaurant to house all their guests. You may of course not want a big fancy wedding and only invite a few guests. Instead of hiring out a big expensive venue, a restaurant might be the route to go down.
A lot if not all hotels will offer a wedding package, these can be pricey but everything will be included. They usually have three different levels of packages, bronze which is the basic cheaper package, silver will have more included at a higher cost and gold will have everything and more. Of course, the gold package may set you back a little with funds.
You also need to plan what entertainment there will be if any. You can hire a DJ if your budget stretches or a money-saving option is to download a wedding playlist onto your phone and play it through speakers. Other forms of entertainment could include artists drawing your guests and giving them a souvenir of your wedding day or you can borrow a photobooth for more memories to share with your loved ones.
Guestlist
Time to sit down with your other half and decide on the guests that will be invited to your wedding. You don't want to be inviting anyone that will try and cause trouble for you so it is important to think long and hard as to who gets those precious invites.
You might be worried about causing fallout and arguments, people may be expecting an invite but not get one. There are many politics and guilty feelings when it comes to creating your guest list. At the end of the day, it's your wedding so you guys invite who you want and don't worry about anyone else. Once you have made the final decision on who is welcome at your wedding, get those invites sent out.
When completing your guest list, have in mind where everyone will sit and who they will be sitting next to. you don't want your aunty Susan sitting next to uncle Gerald if they hate each other.
Dress
Yay the best part, wedding dress shopping! You might have an idea in your head about what you want your dream wedding dress to look like. There is even the option of having two wedding dresses, one for the main wedding then one you can change into for the wedding reception.
There are many kinds of wedding dresses, do you want the big puffy princess ball gown type dress, or do you want the more fitted mermaid style. If you are unsure, take a visit to the dress shop, or a few dress shops to keep options open and try as many different styles as you wish until you find one you fall in love with.
Once you have found the dress you have always dreamt of you can say 'yes to the dress'.
Bridesmaid Dresses
You need to decide on a color scheme for your wedding and your bridesmaid dresses. Will they all wear the same color and style of dress or will you go for something that is in at the moment and have a mix and match style with each bridesmaid wearing a different color.
The other thing you need to work out is if your budget stretches to cover the bridesmaid dresses or if you need to ask them to contribute towards paying for their own dress.
You can make a girly day out of it and spend the day dress shopping then grab a bite to eat and have a girly chat.
Food
Food is something wedding guests seem to remember about weddings they go to for a long time after the actual wedding has ended. They will quite often say 'do you remember the food at so and so's wedding?'
Does the venue have a caterer they use or is there a kitchen on-site for you to use your own catering service? You may decide that you want to do the cooking and food yourself.
There are various options for wedding food, you can have buffet-style pick your own finger foods, such as sausage rolls, cheese sticks, and quiches or you can have a sit-down meal where everyone is served their meals.
When you choose the venue make sure you ask them if they supply food and what type of food. They may have a three-course menu that your guests can choose from, including vegetarian and vegan options.
Honeymoon
Finally, you have done all the preparation for your big day, now it is time to decide where you will go on your honeymoon. Again, there are many options here and it is all down to personal preference. You could go and visit Europe, or go on a ski trip. You could laze around on an exotic beach somewhere like the Maldives or the Seychelles. You can go scuba diving in Australia and get up close and personal with native animals such as the koala and the kangaroo.
Is there somewhere on your bucket list you and your partner have always wanted to go? A honeymoon is a good excuse to splash out on some luxury. You definitely deserve it. An option for your honeymoon is rather than asking for wedding gifts, ask for a monetary contribution towards the honeymoon. This can be put in the wedding invites if it is something you wish to do.
We hope this gives you a rough idea of what needs to be planned, booked, and completed before your big day. Congratulations and have a wonderful time.