Perhaps you've always wanted to try your hand at the stock market and see what that trading thing is all about, but you have literally no experience and no idea where to begin. Everyone starts somewhere, and you'd be surprised at how many people enter the world of trading without any knowledge at all.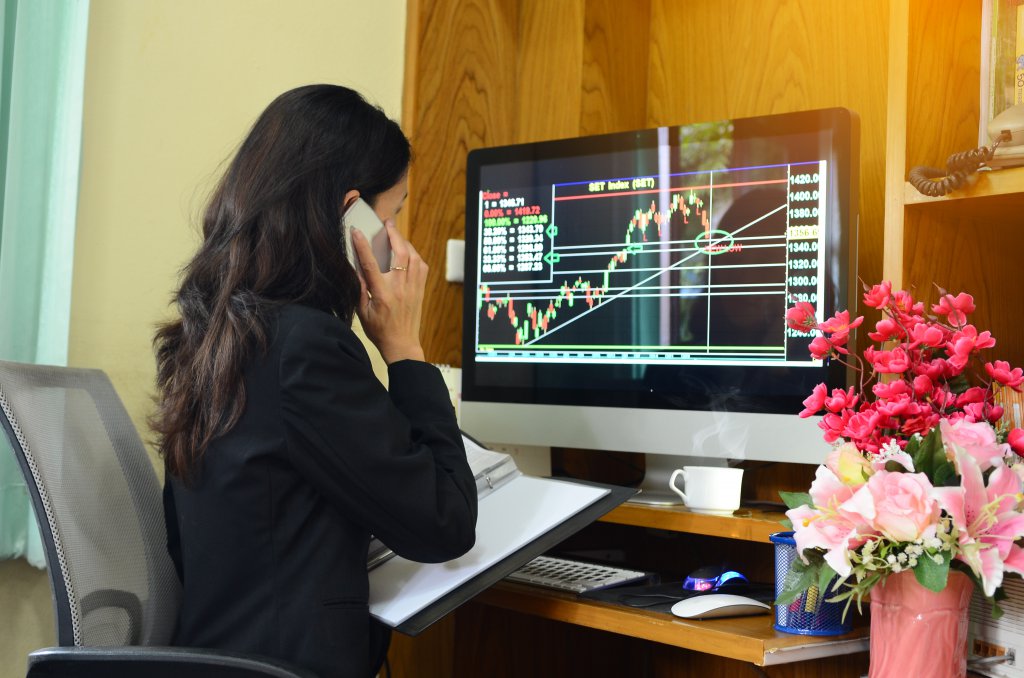 Trading is something you can pick up relatively quickly, simply by paying attention, noticing trends, learning key terms and phrases, and in the case of many, hiring a broker or firm to assist you with your trading.
There are several different types of trading out there, from simple Forex (foreign exchange market, or FX) trading to other types. Even if you've never traded before, on the Forex or elsewhere, you can easily get started with just a few simple tips.
Learn Key Terms, Phrases and Trading "Language"
One of the first things you should do is familiarize yourself with the language used in trading. If you don't, you're going to be sitting there feeling like everyone is speaking Greek. Learning the language and what various terms, abbreviations and lingo mean can help you so much in understanding trading. Some key terms that you may hear often that you should memorize and educate yourself about include:
Base Currency and Quote Currency – the former is the currency you are holding. The latter is the currency you intend to purchase. Simple enough, right?
Bid Price and Ask Price – the former is the price you or your broker are willing to bid for the currency. The latter is the price the seller will ask you to pay. The ask price is always higher than the bid price as a matter of course.
Spread – the aforementioned difference between the bid price and the ask price.
Pip – the smallest measurable value of the currency.
These are just a few of the main terms that you'll hear on a near-constant basis; there are lots more trading terms that you need to familiarize yourself with before jumping into trading.
Understand the Basics
On the Forex, trades happen in pairs. One of the more common ones is (predictably) Euro/USD, but there are many other pairs that are traded 24 hours a day, five days a week. The Forex constantly updates in real time and is available to people around the world all the time. It will pay off (literally and figuratively) to have a good working knowledge of how the Forex works, which pairs are traded the most, what the trends look like, and so on. Take some time to familiarize yourself with what other investors are doing, where they are seeing success, and how the Forex functions before diving in. It pays off to look at world trends and analyze the bigger picture, as well as having a general idea of what the market is looking like at any given time. As you gain more experience with trading, you'll have an easier time in understanding what these trends mean and using your knowledge to predict outcomes, trading accordingly and seeing success. Practice (and knowledge) make perfect.
Hire a Broker
Now, there are plenty of people who choose not to work with a broker, but we advise that you do, especially for a beginner. Brokers, aka Brokerage Firms, are an essential part of trading. Working with a reputable and experienced broker will ensure you make a profit between bid and ask price and they will steer you away from any bad trades.
Don't hire the first broker you see; take the time to speak to several, compare them and make an educated decision. A good rule of thumb is to choose a broker who has a good reputation in terms of customer service, many years' experience, and one that works with the Forex (there are some who don't). There are many brokerage firms, both large and small, for you to check out online in various countries, so you've got a lot of choice.
Making Trades
Now that you've taken the time to analyze the market, familiarize yourself with common terms and language, and you've hired a broker – what's left but to start making trades?
Trading is fun, exciting and often rewarding. Most investors are able to make trades online via website and/or app (check with your broker) as well as monitor how their trades are doing through analytics. Best of all, with some brokers you can start trading for free! In some cases your broker may make the trades for you, but the outcome will be the same.
As you make more and more trades, you'll be able to see your success rate and the money you've accumulated through good trading. Your broker will be there to guide you and provide advice every step of the way. You'll find that you get the hang of it pretty quickly!
Read and Read Some More
This fits into the above category – research and familiarize yourself with the Forex and other markets. But it bears repeating: the key to being a good trader is to absorb as much information as you can.
Don't sleep on the market – you may have a few successful trades and think you can sit back on your laurels and enjoy the fruits of your investments, but the market is an ever-changing entity that can turn on a dime. The Forex especially is a fickle thing. Keeping up with market trends, updating information in real time, and reading everything you can about the market will equip you with the knowledge and intuition that you need to be successful at trading. Also talking with your broker often to get their guidance, listening to their expert knowledge, and following their advice is key.
In time, as you have a few years of trading under your belt, you'll hopefully be able to call yourself a pro at trading. But as a beginner, don't get too cocky – the nature of the market is always in a state of flux, and one small mistake can cost you big time.
Happy trading!