The current situation presents a challenging time for business owners worldwide across every industry. The manufacturing industry, in particular, is facing many new obstacles to overcome right now, with the pandemic creating many unprecedented issues. As this is an unknown situation, it presents unique challenges for business owners to overcome.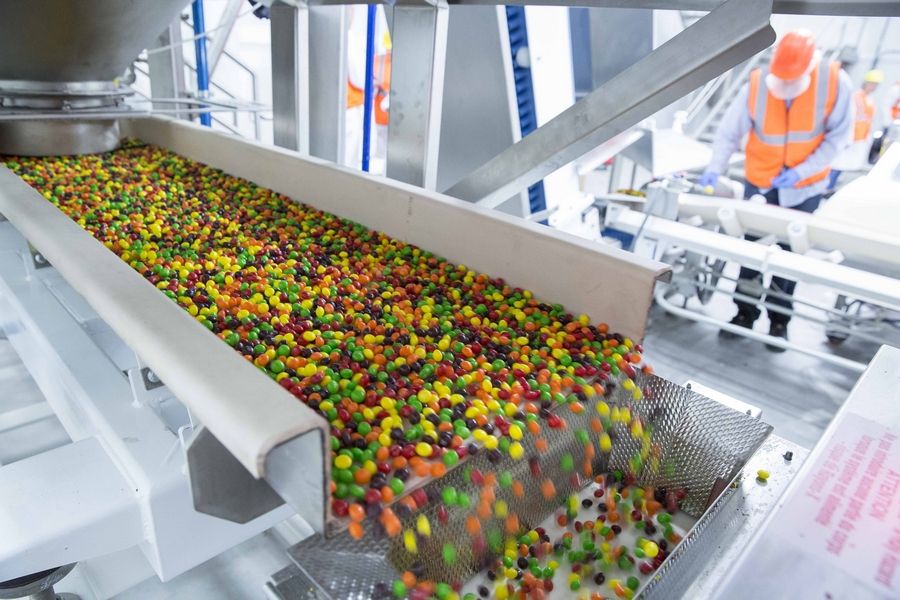 Continuing to keep a business running successfully right now is a significant task. The extra pressures created by the pandemic have made it harder to deliver results and plan for the future. While the future may feel a little uncertain, it is even more essential to ensure that your business operation is performing well at the current time, and in the best possible position for the future.
To keep your business running at its best right now, you need to attempt to maximize productivity levels. Productivity plays a significant role in the effectiveness of your business. Doing whatever you can to improve productivity will help your company to ride out this storm. In these challenging times, there is no room for inefficient business practices. Therefore, doing everything that you can to avoid these is essential.
To keep turning a profit, your production line needs to keep running, and it needs to do so effectively and efficiently, especially now that your profit margins may be tighter than ever. Here are some tips to help your production line keep flowing and for productivity to be maximized:
Maintain Equipment
Equipment failure can spell big problems for a manufacturing business at any time, let alone in the middle of a global pandemic. Keeping your machinery running like clockwork is vital to prevent your production line coming to a standstill. Machinery faults can mean significant periods of downtime and impact on your entire business operation. Further delays can occur while you wait for an engineer to arrive and any replacement parts required are on order. These delays can cause the output to cease and missed deadlines for product delivery. Failing to deliver your products on time as promised can cause severe damage to your company's reputation and harm relationships with your most lucrative clients.
Preventing downtime from occurring in the first place is not always possible. However, choosing to buy the best equipment, such as high-quality water cooled chillers is a wise investment. Purchasing the highest quality machinery and equipment will pay off in the long run, even if it initially costs more to buy. The equipment will more than pay for itself if it reduces the likelihood of problems arising and speeds up your production times.
Getting your machinery regularly serviced and carrying out routine checks and maintenance is also essential as it will help spot any problems and prevent potential issues from occurring. It is also helpful to encourage team members to report any faults or issues they experience while using the equipment. Reporting equipment issues early will ensure they are identified and repaired before any significant problems strike.
Motivate Your Team
Your choice of equipment will have some influence over your team's motivation levels. If your equipment continually breaks down, your team will become frustrated that they cannot perform their jobs. Without the appropriate equipment to carry out their role effectively, your workers will be dissatisfied and productivity reduced.
While your equipment plays a significant role in productivity levels, your employees have the greatest influence over the workload and how smoothly the production line runs. However, your employees likely have a lot on their minds right now. The pandemic has caused mass disruption in everyone's lives, and your employees are no exception. Your primary focus may be on the survival of your business, but it is also vital to consider the uncertainty that your team facing. They may be concerned that their jobs are at risk due to the hardships that many manufacturing businesses are facing.
Being mindful of your employee's feelings and keeping the workplace positive should help to prevent productivity levels from dropping. Being too hard on your employees right now could lead to resentment and tensions building up and productivity levels declining. Treating your employees fairly and ensuring that the work environment remains positive will make sure that everyone continues to feel motivated and part of the team.
Feeling like a valued member of the team can have a significant influence on how hard your employees work. Everyone wants to feel that they are making a valuable contribution and that their efforts are being noticed. Continuing to praise your team and acknowledging that they are continuing to work hard through difficult circumstances will help to keep them motivated. The power of positively motivating your team by treating them fairly and praising their hard work should not be underestimated.
Thoroughly Train Employees
Mistakes at work happen, but when they do they can have a massive effect on both productivity and efficiency. When mistakes occur, they lead to wasted materials, wasted effort, and wasted time. There is no doubt that mistakes negatively impact on businesses and cause additional costs and duplicated effort to get them resolved.
Making it easy for your employees to get the job done correctly the first time is an essential area to focus on when trying to reduce the number of mistakes being made in your factory. One of the best ways to avoid the chances of errors being made is to train your staff thoroughly when they first join the company. All too often, employers rush through the onboarding process with a quick induction and then leave new recruits to their own devices. This hurried approach will always result in more mistakes getting made, as it would be impossible for anyone to start a new job and instantly know what to do. Taking the time to train your recruits thoroughly is time well spent, and will save you time and money spent rectifying mistakes in the long term.
Training should not be a one-time activity just for new recruits. Ongoing training is needed for all team members to ensure that they can achieve maximum productivity levels.