There is no denying that having a dominant online presence is a necessity for businesses today. If you want to ensure that you stand out from the competition and attract a wealth of customers, you are going to need to have a good online presence.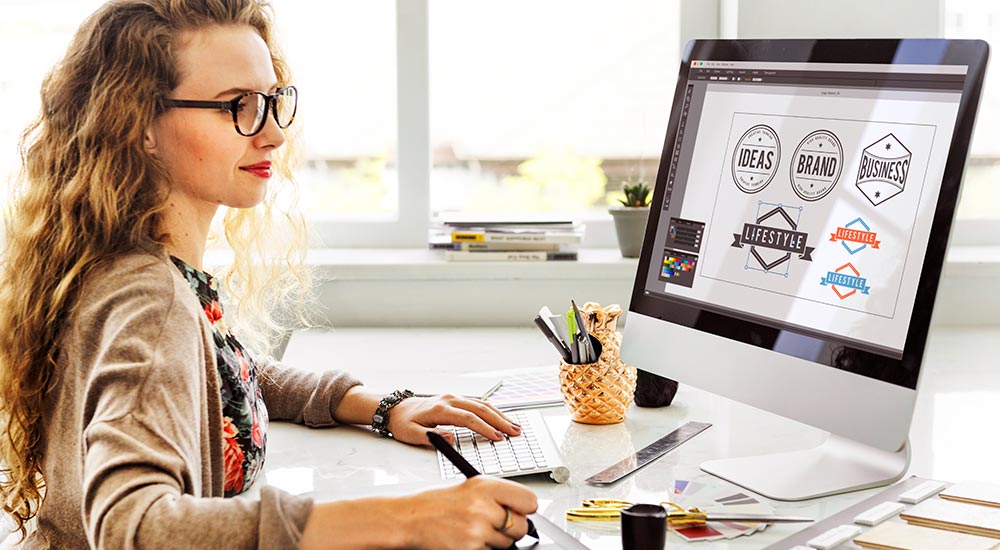 A professional web designer or agency will work with you to create a unique, engaging site that encourages customer interaction and data capture. We look at the many reasons why hiring an experienced web design agency can save you time and money, as well as creating a far better return on investment than if you attempted to build a website in-house.
Professional Web Design Ensures Your Website Stands Out Against Competitors
You want your business to stand out from the crowd. Free, DIY websites simply don't offer the originality and difference required by search engines such as Google to award you higher search rankings. A web design agency will spend time making sure you capture more interest than your competitors, creating a truly custom-built and tailored website that encapsulates the essence of your brand, product, and customer base.
A web design company will use competitor research, design experience, and feedback from you to create something bespoke and original, that works exactly as you need it to. This can be achieved through originality in layout design and creating custom images, something which stock images can't compete with. Animation can also be used to ensure distinctive websites, and an experienced web design agency will be able to deliver this without compromising on speed or other aspects of performance. Your branding will be placed at the forefront of your site, often difficult with a pre-designed template.
An agency specializing in web design will also create engaging, fresh, and quality content. In short, moving away from cookie-cutter templates by hiring the right professional will give your website the uniqueness it needs to outshine your competitors. It's not just about how your website looks either. Professionals will fix your website with technical SEO services to ensure that you are getting more exposure on the search engine result pages. After all, you can have the best website in the world, but if no one sees it, what is the point?
Professional Web Designers Will Make Your Site Mobile Responsive
There are approximately two billion mobile smartphones worldwide; and around 60% of internet searches are carried out on a mobile device. Since 2015, Google has made responsive web design count in its ranking algorithms. As a result, having functioning, mobile responsiveness on your website is absolutely essential.
A professional web design agency will ensure your website is designed to be responsive, no matter what platform it's being viewed on. This involves loading readable text instantly without the need for zooming or horizontal scrolling, which can be annoying and instantly off-putting for users. Web design that's effectively responsive allows a site to instantly adapt according to the size of the user's device, while keeping the same URL and source of content.
Being mobile responsive allows for a consistent browsing and brand experience across all devices, which is great for brand development and awareness. Websites that aren't optimized for mobiles will see a huge reduction in search engine rankings, as well as reducing customer engagement. The value of using experienced web design companies is that they will develop a website optimally designed to be easily viewed and accessed on any device, something that is difficult to achieve on your own without expert knowledge.
A Professional Web Design Company Offers a Great Client Experience
When you hire an agency for web design, you can usually be sure of a dedicated, ongoing service. This is important with web design, as designing, developing, and maintaining a website often incurs changes and maintenance issues. Although these fixes, corrections, and issues are often small, they can take up time and cause business owners hassle. Using a dedicated web design company means that the stress of this is taken care of, giving you time to focus elsewhere on your business.
As a result, your site will remain reliable and one that customers can depend on, without you having to spend hours trawling through help forums or template sites trying to solve performance issues.  As professional web agencies are up-to-date with constantly changing technology and industry updates, you'll also be sure that any issues can be flagged up by the designer before they need to be dealt with.
Another benefit of a dedicated agency for your web design is that they will grow to know you and your business. Clear on your brand image, customer base, and business goals, they will be able to offer you a consistent service that remains true to your brand identity.
Web Development Companies Design Websites With Marketing Strategies
When you work with a company on web development, you won't just get professional, modern web design. One of the huge benefits is that your digital agency will build any website with an effective marketing strategy in mind, creating a much more integrated approach than can be achieved with a template website. For instance, throughout development, a web agency will have a comprehensive approach to SEO (search engine optimization), driving your site up the search engine rankings and allowing it to increase in effectiveness in generating new customer leads and encouraging purchases.
A clear marketing strategy will also see your website designed with clear web analytics in mind. This enables efficient collection of customer data and assessment of impact, ROI, and the buying habits of your customer base – all essential marketing tools.
A professional web developer will also design your website with Conversion Rate Optimisation (CRO) in mind, building trust in your customers, which again contributes towards the end goal of them making a purchase, or 'conversion'. This is particularly difficult to get right without the help of a professional web designer.
So there you have it: an insight into working with professionals when it comes to your website! In terms of the online world, only the best is going to do!