When it comes to discussing family pets, it's quite likely that everyone will want a puppy. And why not? They're cute, they are brand new and need training, and they grow with your family and fall in love with you as you do them. The problem is that shelters are packed to the rafters with senior dogs who get looked over every time.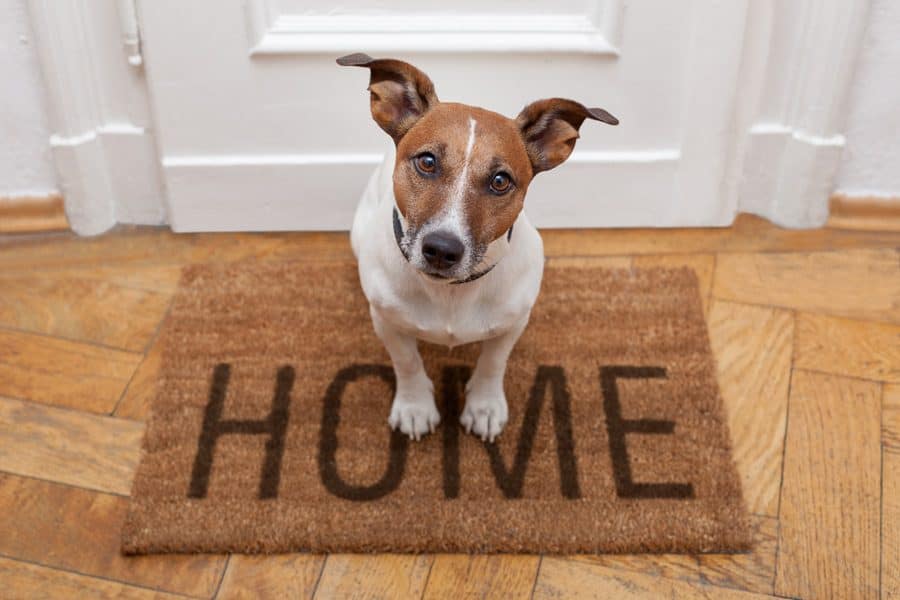 Puppies are beautiful, but a trained, majestic and quiet older dog could be everything that your family needs. They need just as much care as a young puppy, without all the extra training and potty accidents. If you are in the market for a dog for your family, you can check out the four reasons below to help you choose whether a senior dog would be perfect for your family.
Older Dogs Are Gentle & Slow
An old dog isn't necessarily a mean one. You'll find that older dogs are well-trained and much more calm around children than a younger puppy. They move slowly, though you can help that with glucosamine supplements. They don't rush too quickly, and they have the temperament to adjust themselves to you as you are to him.
You Don't Need to House Break Him
Older dogs do not require the same extensive potty training a puppy requires. They may have accidents if they are ill, but those are easily cleaned and remedied. You don't have to worry about an abundance of puppy pads in the house, and you don't have to go to special training classes either.
Older Dogs Are Patient & Wise
Older dogs have often been around the block with more than one owner, which means that they are wiser than most. You can be reassured that a senior dog is going to be less energetic than a puppy, and you can then choose a dog based on a quieter temperament. Older dogs already have a fully developed personality, and you can rely on his steadfastness and wisdom.
Children Fear Them Less
We've mentioned the patience that comes with an older dog, and they indeed know the score for the most part. They understand how noisy children can be, and they keep themselves adjusted according to the personalities of those with whom they live. Children are known to be calmer with an older dog than with a puppy, and they'll remain patient while your toddler leans on them or tries to ride them (though we don't encourage this!).
Overlooking an older dog in favor of a puppy would be a mistake for your family. Puppies are lovely, but senior dogs have an elegance and majesty that adds to the atmosphere of your home and your family. Bringing a new dog home is going to be an enjoyable experience for the whole family, and when you choose a senior dog, you are going to give your children a brand new friend for the rest of the dogs' life. It's a kindness to adopt an older dog, and it gives your children a way to learn how dogs live.