Nobody's lives are without problems. Looking from the outside, we might think that some people have all the luck that they have a more comfortable ride than most. And while it is true that some people have a great deal more unfortunate things happen within their lives, while others seem to take negative life experiences in their stride and move on past them. This disparity might seem unfair, and the reasons behind it are some of the great mysteries of life.
Whether life's hardships come down to fate, or as a consequence of our actions is one for debate. But regardless of the reason, one fact is universally true; we all have to deal with problems in our lives. The difference is how we choose to overcome them, and the type of mindsets we employ to do this.
You may have lost a loved one, or gone through a break-up. Your problems might be financial or health-related. You can always use similar methods for getting through the worst.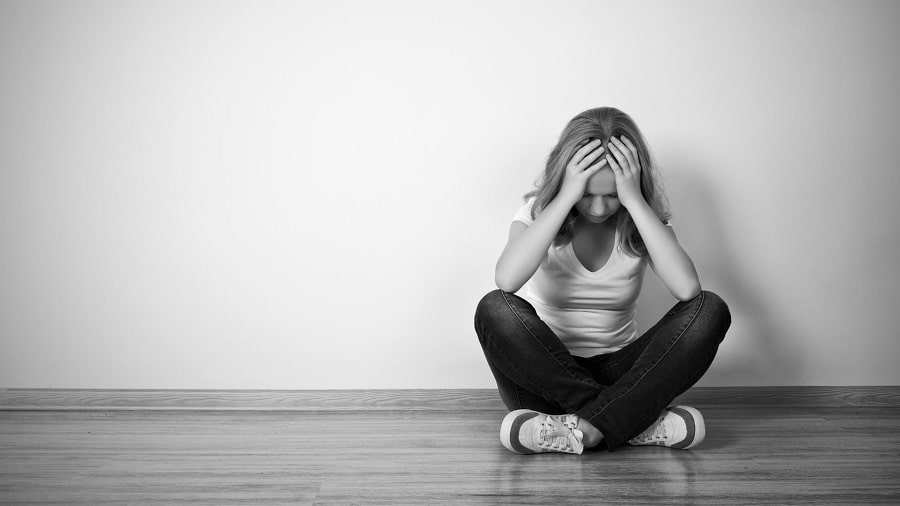 Reaching out to Those Around Us
No man is an island. Living in isolation, without the support of other people, can be sad, lonely, and stressful. When we face a problem, the struggle can be made smaller by getting help from friends, family members, and loved ones. The adage 'a problem shared is a problem halved' has a great deal of truth to it. Getting a new point of view on something you've wrestled within your heart and mind for some time over, can be enlightening. Often, other people see problems from a different angle and can see solutions that we are blind to. There is no shame in asking for help and support, particularly from those we are close to. Admitting that a problem is more significant than you, makes you a bigger person.
Reach out to Those in the Know
Those close to you can be great sounding boards in times of need. However, you might need the kind of help that friends can't offer. If your problems are medical; see a doctor. If you need help with depression; speak with a therapist. The death of a loved one might mean you need to look for probate lawyers to help you with the legalities of the deceased's estate.
Whatever life throws at you, it has thrown it at other people too, and there will exist a professional organization that is there to help you deal with that specific problem. Use their services if you need them. You may feel embarrassed talking to a stranger about your circumstances, but rest assured, they've dealt with many others in similar shoes to you.
Taking Care of Yourself
Looking after number one is vital when you get bad news. It can be very easy to get run down or ill when we are under stress.
Try to get a good night's sleep and maintain a regular routine. Allowing yourself to rest fully will help your stress levels significantly, as a lack of sleep can add to your problems.
Make sure that you're eating at consistent mealtimes, and that you are getting a balanced diet with plenty of vitamins. Your body might be under a great deal more pressure as you deal with the emotional turmoil of any recent events, and keeping your energy up is crucial for maintaining your health.
Exercise will provide your brain with feel-good endorphins, and, while it's hard to get motivated when feeling stressed or depressed, in the long run, it can be very beneficial.
Be Kind to Yourself
Your mindset is the thing that will carry you through hard times. Keeping a positive outlook is vital to minimizing the stress, anxiety, and depression that may follow a bad experience in life. Whatever has happened, it is essential not to beat yourself up. Don't tell yourself that something is your fault. Instead, look at every bad experience as an opportunity to grow and develop as a person. If you can get through the worst, you will be a stronger and wiser person for it.
Review Your Life
By taking stock of our situation, we can look at our priorities in life. If you are struggling to come to terms with a matter, things might get on top of you. Before this happens, think about putting elements of your life on pause while you get yourself back to a more stable routine. If you are doing things out of obligation and it's getting you down, talk about it with those concerned. If you're overworking yourself, take a step back. If you can take time off, do so. It's more productive to do this than to risk long term burn out. This situation is only temporary, but putting yourself first will benefit you greatly.