Hardwood floors never go out of fashion. They are praised for their unmatchable beauty and charm which is why they are such a prominent choice in a range of homes. They are also extremely durable and certainly worth the extra cost associated with materials and installation that they accrue. They may make a room look amazing, and it adds to the value of your property as well.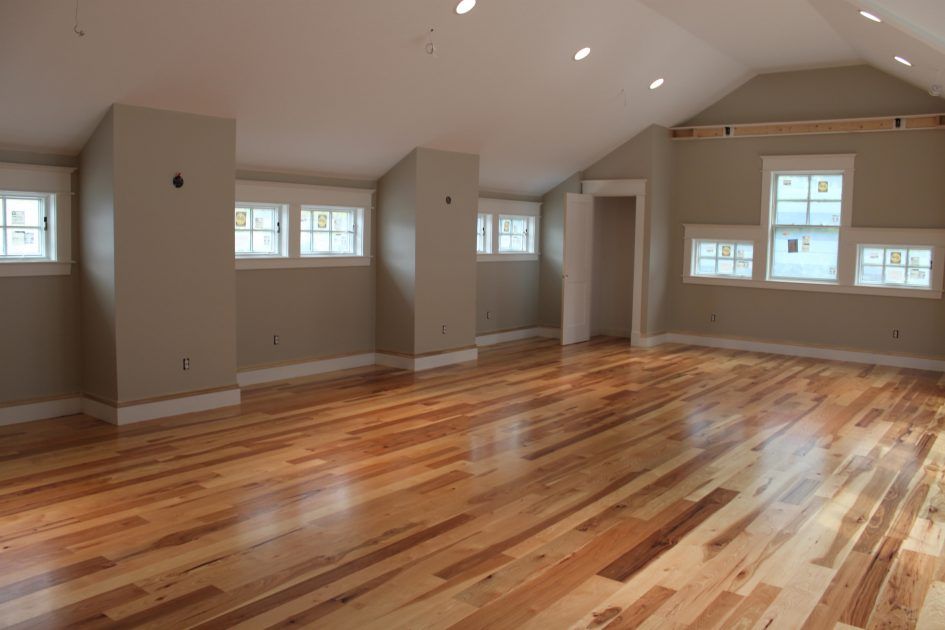 Find out more about the hardwood floors and laminate floors here.
What Kind of Damage Is Fixable?
There are some things that may cause some damage to wooden flooring over time, such as water and other elements. Once damage occurs it is important to assess whether it can be repaired or will need to be replaced entirely.
If you need to replace the entire floor rather than repair it, this can be much more costly. This is why it is so important to determine whether you will need a simple repair or a costly replacement for your hardwood flooring when the time comes. There are various types of damage that are fixable, while others are beyond repair. Hardwood is a very durable flooring material and it can last up to 50 years, and in some cases even longer. Even with most types of damage hardwood flooring can be refinished rather than being replaced, which will save you a lot of money in the long run. This is one of the reasons why hardwood is such a popular option, aside from its elegance in almost any space. With the ease of reparations, it is no wonder it is a little on the pricey side when it comes to the versatile range of materials that you can choose from.
There is of course a maximum recommended amount of times that the floor can be sanded and refinished within its lifetime. This is around 10 times before it can no longer be repaired and will instead need to be replaced. Another key point to look at is the nail heads in the seam of the floor. If it is sanded back and the nail heads are visible then there will certainly not be enough material left to sand it back again and it will need to be replaced as well.
Flooring Can Be a Nightmare
Flooding is another form of damage that can push a hardwood floor past the point of no return. Water is of course the arch nemesis of hardwood and with excessive water damage it can be rendered beyond repair. In cities which receive a greater than average amount of rainfall, continuous water damage can cause the wood to bulge, warp or buckle. To cut costs of replacement, you may look at which boards have been damaged.
Once you isolate the boards you can replace specific boards instead of the entire floor. This will only work if you can get a close enough match for the rest of the flooring. But if the flood damage extends beyond the surface then you may need to conduct extensive structural repairs beneath. Some flooding within the hoe can be caused by a leak. The best way to address such a problem is to find where the leak comes from and all a plumber to fix the source of the leak before replacing the floorboards and mending any structural damage. This will ensure that such an issue does not occur again in the future and preserve your new floorboards.
Where moisture is present then you can rest assured that mould may not be far away. This is also an issue that must be addressed before replacing or repairing floorboards to avoid further damage to the replacement as well. In most cases you can get rid of the mould with fungicide but in more extreme cases you may need to tend to the subfloor. This could also need replacement.
Watch out for the Termites
Termites could also be present and of course will cause some major damage that will perhaps not be limited to the flooring. It can extend to the subfloor and even the structure of your home. If you catch these pests early on there may be some chance of simply replacing a few damaged boards, but when it is too extensive you may need to do some serious repairs to your home.
If your floor has paint stains or bonded carpet material attached to the wood you can simply start with a repair rather than a replacement. These kinds of damages are able to be refinished so a repair is the most viable option. This would also be dictated by the condition of the wood. If the wood is of the optimal thickness then it can be sanded back and there is no need to replace the entire floor.
The type of wood that your flooring consists of or the type of finish on your floor will also dictate whether a repair is viable. You will also need to consider if you will be able to perfectly match the colour of the finish on the floor and the floorboards otherwise the floor will look disjointed and will not flow. If this is not possible then you will have to replace the entire floor rather than just a portion.
Can You Fix It Yourself?
Are you able to complete this job yourself? This certainly depends on your level of expertise and skills in this area. Both replacement of floorboards and refinishing are extensive jobs which will require a lot of prior knowledge and experience. It is not recommended to take on this kind of job yourself unless you have the proper knowledge behind you. It is best for you to get a trademan who specialises in hardwood floors.
They will be properly equipped to advise you on the best treatment for your hardwood floor repairs or replacement and what work will be necessary to bring your wooden floors back to their former glory. They may find other issues that can be attended to at this time including uneven subfloors. You will need to be aware that if you opt for either refinishing or replacement then the room may need to be unoccupied for a lengthy period of time, sometimes up to two weeks.
What's the Cost of Fixing It?
The cost of refinishing your floors generally depends on the extent of the damage to it. If it must be sanded back then extra costs may be included. Some floors may not need to be sanded before they are refinished while others will. Again, this is different for each job and will dictate the price that you pay per square metre. If you require replacement over repair then this is of course much more costly. This is also generally priced per metre so it will depend on the size of the room and the portion of floor that you will be replacing.
It is important that you consult a professional to see what the best course of action is for your damaged floors. They can do a proper assessment of the damage and determine how you should go about repairing your floors. They can work around your needs and your budget in order to give you the best option to repair your floors. This will leave you with stunning wooden floors that look brand new and free from their former damage. Do not delay when it comes to damaged floorboards and make sure you tend to them as soon as possible to reduce costs.