The close relationship between physical health and mental health cannot be overestimated. So, when your body has been harmed by an injury, accident, or health condition, it's likely to impact your mental wellbeing. Your self-confidence is one of the most noticeable victims by far.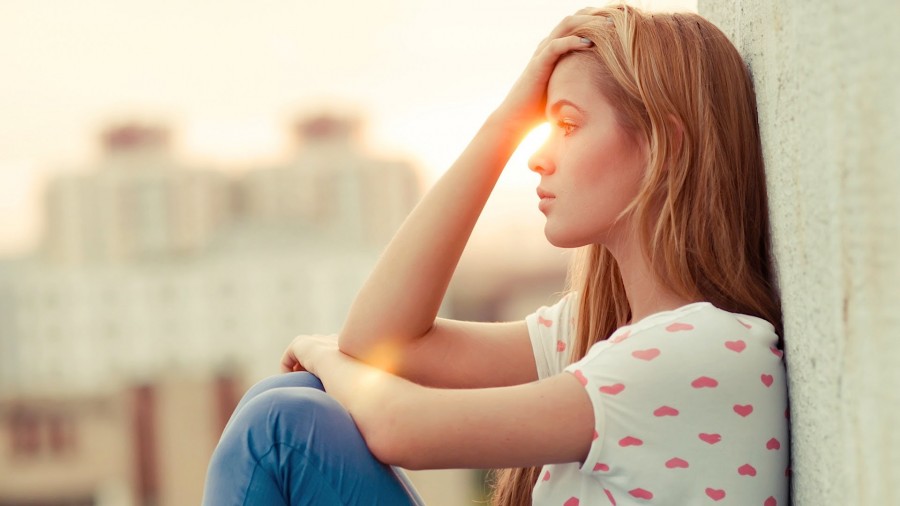 It is possible to rebuild your confidence over time. However, it will take a conscious effort to see genuine improvements. Follow these 10 steps, and you won't go far wrong.
#1: Gain a Support Network
There's nothing worse than facing the road to recovery alone. It will leave you feeling demoralized and may result in significant setbacks over the months to come. Finding your support network is key.
Friends and relatives are there to provide emotional support. Sadly, their ability to understand your situation is limited. Therefore, finding local groups or online outlets to connect with others that have experienced the same problems is vital. It's an old cliché, but there is strength in numbers.
The simple knowledge that you're not alone will provide a source of optimism at all times.
#2: Use Physical Therapy
Even after completing the initial phase of recovery, it's likely that the physical restrictions will burden your life for a long time. Consequently, then, it's necessary to follow a detailed strategy.
Physical therapies can help you regain mobility and strength, which can only aid your confidence. If the thought of visiting a center is impractical or nerve-racking, home services are available. Visit Serenityhomehealth.com to learn more. This modern approach can make all the difference.
As the physical rewards continue to show, emotional benefits will follow.
#3: Pay Attention to Other Health Issues

The bulk of your focus will naturally relate to the main physical injury. However, this cannot be an excuse to overlook extra health issues that could impact your physical and mental wellbeing.
Our bodies all show signs of aging. Whether it's monitoring signs of hearing loss, reduced sight, or dexterity doesn't matter. Early identification and a quick response give you the best shot at reducing the impacts and finding a way to cope. It'll also remove an obstacle on the road to positivity.
Conversely, allowing secondary issues to exacerbate the issues can spell disaster.
#4: Accept Recuperation Requirements
Whether it was caused by an accident or a progressive condition, the physical injuries will take their toll on your body. Acknowledging new limitations is an issue that could potentially last a lifetime.
Even if the impacts aren't permanent, you'll need to support your body throughout the full rehab period. A good night's sleep can have a telling influence on your posture, general health, and mood. On a similar note, building a place to relax at home is ideal. The garden deck is arguably the best location.
Overworking the body will only result in a relapse in your recovery.
#5: Eat Well
Even when you follow a smart injury recovery plan, general wellbeing is vital. Fueling your body with the right nutrients is a key responsibility. You must not ignore it for it a second.
Good hydration is the obvious starting point. However, getting enough vitamins and nutritional rewards is another vital step. Food allergy tests at Yorktest.com will help you discover any foods that should be avoided at all costs. This can prevent digestive issues that would usually harm your mental wellbeing.
It's one of the easiest aspects to control. Now is the time to do it in style.
#6: Invest in Body Language
You cannot fake self-confidence per se. But you can trick others into thinking you are more confident. In turn, their changing responses will start to have an impact on the way you feel about yourself.
Body language courses include online and offline options. With a more positive stance and confident moves, you'll notice the changes in no time. While it may start out as a conscious effort, habits form far sooner than you might assume. You can make upgrades regardless of the physical injuries in question.
Healthy body, healthy mind. Confident body, confident mind.
#7: Focus on Things You Thrive At
Success breeds confidence that spreads to all parts of your life. In spite of your physical health complaints, you are capable of achieving greatness in many ways. So, make it happen.
Whether it's chasing a promotion at work, or spending more time on creative hobbies is up to you. Either way, the positivity gained from hitting targets or producing good results will boost your confidence. It reconfirms the fact that your life is still packed with positive features.
A little focus goes a long way to reshaping your mindset.
#8: Revamp Your Look
Depending on the nature of your injury, the repercussions may leave you feeling insecure about your looks. The truth is that you look find as you are. Still, this is a good time to pay extra attention.
Revamping your look may include a new hairstyle, outfit, or makeup/grooming choices. At Banuba.com, you can even try hairstyles on before committing to anything. Meanwhile, you can seek advice from friends that have a good understanding of the latest trends and styles.
Looking good makes you feel good. Don't be afraid to use this to your advantage.
#9: Quit Bad Habits
In the same way that positivity breeds positivity, negativity can eat away at your soul. This can indirectly stop you from attacking the day, not least when you already face health-related issues.
Some of the most obvious bad habits include smoking, drinking, and gambling. However, an addiction to gaming or any other habit that has a negative impact on your health and happiness needs attention too. Give yourself a project to serve as a distraction, such as DIY, and reward yourself for success.
Sometimes in life, removing negatives is as important as adding positives.
#10: Don't Stop
Finally, if you want to rebuild your confidence, you need to keep moving in the right direction. Even if the progress is a little slower at times, it keeps the demons at bay. For the sake of long-term results, you must not rest on your laurels at any stage.