It is not easy achieving great things in this modern era filled with numerous distractions and problems without a level of dedication and commitment. Personally, it has been a rollercoaster, some days I am the victor who has vanquished my enemy, which is the number of tasks and targets I planned to accomplish. However, on some other days, if not most of the time, they get the better of me, and I watch helplessly as the day comes to an end without achieving anything concrete or significant. This cycle continued throughout my young adult life until I stumbled on a lesson that transformed my entire modus operandi.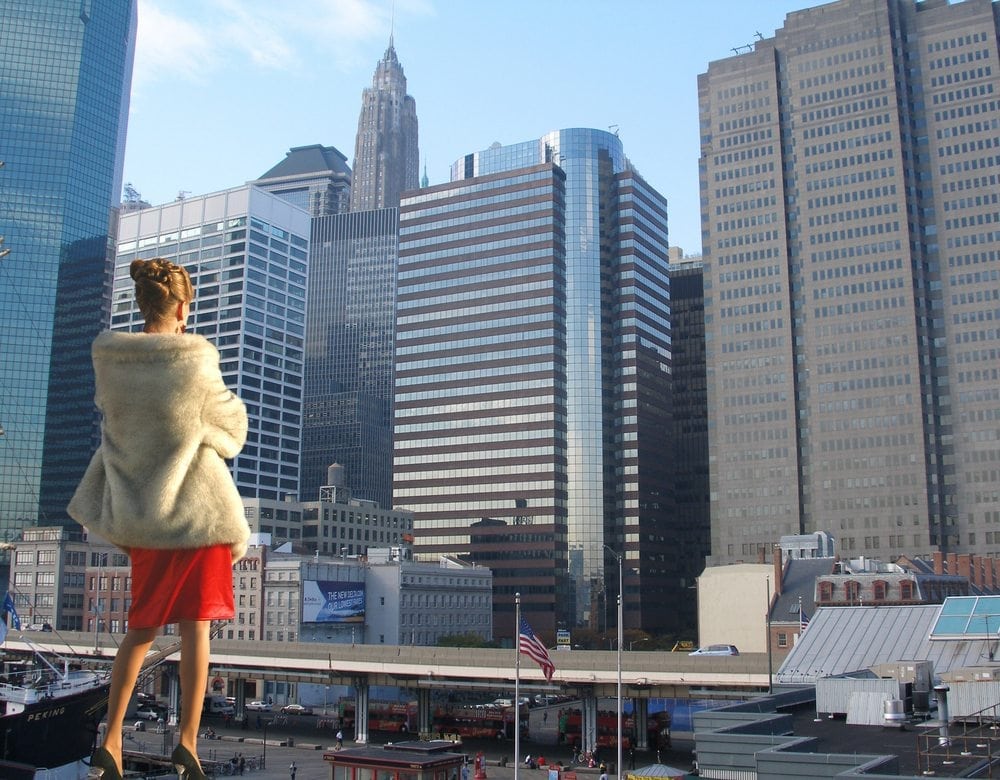 Initially, it seemed like something that sounded reasonable and practical, but I soon found out it was the holy grail of achieving almost anything in life. Notwithstanding, it still needs one's commitment, focus, and dedication. Also, I found out that this formula has been around for quite a long time. It has used by professionals in the healthcare sector particularly surgeons who have exceptionally complex procedures to carry out. Furthermore, engineers springing skyscrapers have also been observed to employ the same scheme to ensure efficiency in their stellar constructions. Also, successful hedge fund managers have made this secret the bedrock of their strategy both in its formulation and its existence. It has been with us for so long, but we all take it for granted.
As for me the way I was exposed to it probably made me dislike or consider it a burden, while my mother a simple housewife was a devout practitioner of this same practice. Mother will send me to get some groceries for her, and even though I was already a high school graduate and she enforces me to carry along a checklist. Back then, I wanted to show off my excellent memory, which I argued was much sharper and retentive compared to that of my mum, but she will not have it. You do not need a checklist to motivate you to purchase a few groceries, because mama's stern eyes are waiting to scrutinize both the quantity and the price.
What I failed to learn from that simple habit was that the checklist helped to create an experience that both made these tasks or errands as it may seem simpler and achievable. That may sound straightforward, but when this same technique is applied to a complicated cardiothoracic surgery aiming to fix a valve in the heart, it paints a picture of achieving without being lost in the heat of the situation. It portrays the picture of the process and also gives instant positive feedback as you cross off one task after the other. In fact, it was discovered that while carrying out an enormous assignment there is always a tendency of leaving out one small detail. It is not a surprise when you hear that a surgeon forgot a clamp inside a patient, it brings to light that the surgeon did not employ the use of a checklist or a quality set of staff. You see pilots using a similar strategy in acing their test flights by using the checklist, until it becomes an intrinsic part of their mind, in a way that they can practically visualize the steps. It is also common among the business cognoscenti's especially when trying to meet the requirements for a company registration.
According to the author of the book, The Checklist Manifesto, Atul Gawande, who is a renowned medical doctor and surgeon full of experience, a checklist is a secret weapon for achieving complicated tasks. He confirmed that the checklist helps in breaking down the intricate processes of a surgical procedure into focused and straightforward segments systematically, saving a lot of patients from complication or worse death.
So, when I began practicing the system of using a checklist, not only were my tasks ordered, but I found out that I was compelled to complete them, as if the checklist embodied a mandate, almost like that of my mother. It had nothing to do with fear, it just represented a breakdown of what had to be accomplished, gave a complicated or colossal task appear simple, hence, completing it was more of a possibility than a burden. Again, I felt as if my brain could handle much better, and by seeing how simple the tasks were, in their broken down form, I was not overwhelmed, I simply jumped from task to task. Henceforth, all I wanted was to finish the day with everything on the checklist for the day, ticked. I became very passionate about crossing off tasks on the checklist, and I always looked forward to it. It was not a surprise that it helped my business grow, but what surprised me was the magnitude of the results I had achieved, and how much my business had grown in a short period.
Based on my experience, and the evolution of my checklist, also noting the lessons from other experts who have enjoyed the benefits of keeping a checklist, you will need to put some factors into consideration in creating your checklist.
The breakdown: having a mammoth task reduced into simple and evaluable bits is essential.
Make it short and simple: about five to nine items in simple words that are clear and concise.
Apply your checklists to encourage communication between ranks: when working with a team of individuals, it fosters the team spirit when everyone comes together to evaluate the progress.
Where to begin: Checklist App and Tallyfy are apps that assist in giving you a head start. Manifest.ly is a tool, which encourages and fortifies seamless Slack integration.
The checklist is a wise way to achieve and grow in any industry or sector. Utilizing checklists offers a higher degree of baseline performance for your business and any entrepreneur looking to get better results. It also ensures that your business is more productive and efficient.