Think print is dead? Think again. Flyers are still low-cost, low-effort, high-impact marketing tools you can leverage for business success. Using high-quality flyer templates is one way to tap into this rich resource. It takes more than randomly selecting something that looks cool or edgy, though.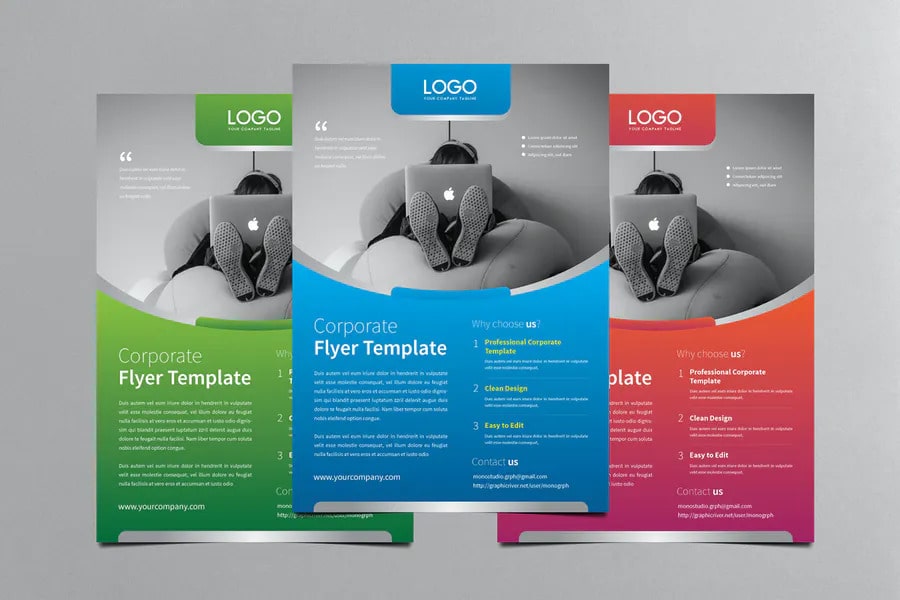 Want to know how you can reach your customers and generate more interest, engagement, and revenue? Keep reading to find out!
Flyer Templates That Appeal to Your Audience
Flyer templates are great tools for your flyer campaigns. You can spend minimal time on great designs that use space effectively to send your message. Before you start using Adobe software yourself or get someone started on designing a flyer for you, you need to do some research.
Several different templates aimed at your target audiences can have a big impact on your business's success. Get to know your target audiences in and out.
Who are they, and what makes them tick? What values do they put above all else? Are they willing to pay more for something that aligns with those values? Making an appropriate avatar of your customer will help you see that customer as a real human being.
This is actually something that Facebook, Instagram, Twitter, Pinterest, Google, and other tech companies and social media platforms do regularly. They attempt to get such a good model of their product (the users on their services) in an effort to sell advertising that works to their customers.
If you've ever looked into Facebook ads or Google ads, the precision of their demographics is astounding.
You might not be able to get that level of detail on your target customer, but it's a good idea to make a profile of your ideal customer. Once you have, start using flyer design templates that will include that target audience without excluding others.
It doesn't have to be expensive either, as there are plenty of free flyer templates available.
Make an Effective Call to Action
The AIDA model of marketing has been around since the early 1900s but didn't really take off as a standard until the 1950s. There are some criticisms about it, but it's not only what your audience is conditioned to expect, it actually does get results.
AIDA stands for attention, interest, desire, and action respectively.
Flyers are an excellent quick-view package to practice getting AIDA to work for your business. A flashy flyer turns heads. Effective use of space with content that is interesting to your target audience keeps them looking and even desiring your product.
When that desire is finally ripe, it's time to hit them with a CTA or call to action. The CTA is the final command to get your audience searching, scanning a QR code, or buying your product.
Flyers without a CTA are only informational and don't incite viewers to buy or act on their new knowledge.
Effective Flyers Using Templates
No matter how many free flyer templates are at your fingertips if you don't pick the right ones for the right reasons it will fall flat. No CTA can save a flyer that didn't get people to the end, though. That balance can be hard to accomplish sometimes.
Want to know more about how to balance your content with your call to action for maximum effect? Keep browsing our articles to find the best business and tech advice on the web!