Running a business from home, or freelancing comes with a lot of perks. But most freelancers and small home business owners will go above and beyond for their clients. Working longer than 12 hours a day to clear a client off the week's to-do list. Researching for hours before even starting a project. Chasing invoices. It can be an endless stream of things that have to be done. And it is all on you to get it done.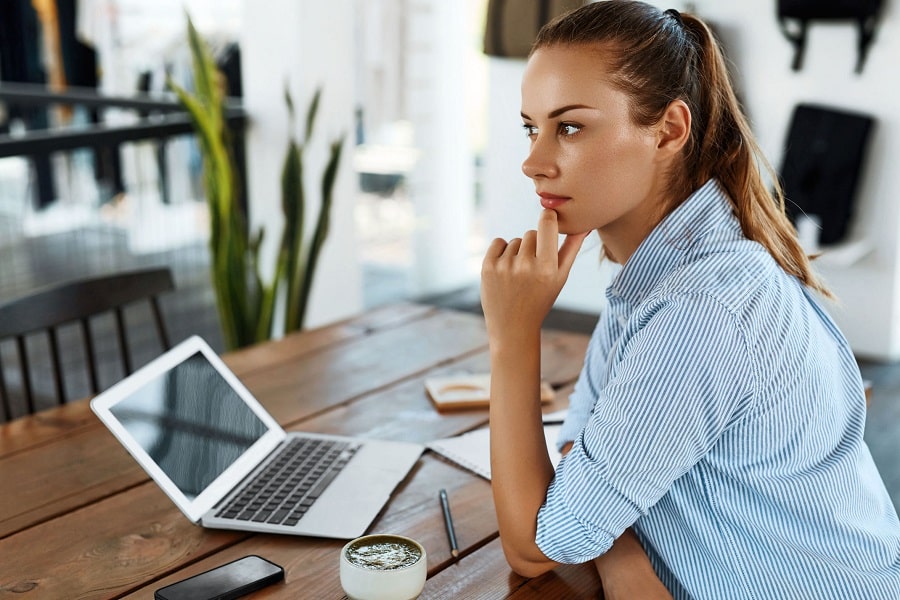 Sometimes you have to take a step back and take stock of how much you are doing, and if there is a better way to get it done. Self-care isn't always a bath filled to the brim with bubbles. It can be taking care of your accounting earlier in the year. Or postponing a lunch meeting. It is the things that you need to help you and your business run better.
Time
It is essential that you know how and when you spend your time. The hours can slip away quite easily if you aren't keeping track. And while many freelancers and small business owners use a time tracker like Caato, some wing-it. So how does your week look?
You have 168 hours in a week. Which sounds like a lot, right? Well, Imagine that you spend 8 hours a night sleeping. Over a week, that is 56 hours, add in the hours you spend on school runs, and cooking dinner. Say 10 hours a week. Then eating the food, you have made. An hour per meal.
Do your own calculation, and you might find you have somewhere in the region of 40-50 hours unaccounted for. That free time is much needed, but you could be using it better.
Spend a week taking a time log and work out if you 'don't have enough time,' or you just aren't spending it well.
This small piece of admin can help you clear up your workweek, or move things around to suit you better.
Personal Mission
When you set up a business, you will write a stunningly worded mission about what you want to achieve, why you are setting it up, and how you will move forward.
Do you have a personal one? Probably a few vague ideas but nothing concrete.
It's time to write yourself a personal mission statement. Try to make it bullet-pointed. So that when you are asked to handle a client or take on something outside of work, if it doesn't match the vision that you have for yourself, you should consider if you want to do it at all.
Having some end goals will mean you aren't tempted to take on clients that low ball you or work extended hours just to get something done.
Relaxation
Taking time to relax is really important. Even though you might feel like the fact you potentially sit down all day is relaxing, you are probably quite tense, and you will be concentrating pretty hard. Sitting down for long periods can cause back pain, shoulder ache, and even varicose veins.
So there are two things to do here.
Look for a good office chair, something that has a lot of support in the lumbar region, and set timers like the Pomodoro method so that you take a break every 15-20 minutes and take a walk or get some water. As for the rest, you can get varicose vein treatments and consider elevating your legs while they are under the desk.
Set an evening a week that you spend simply relaxing and unwinding. If you still have a hobby or find reading particularly relaxing, then this is the space to fit it in. Treat it like you treat every other commitment in your weekly schedule. It's for you, and you only.
Unsubscribe
If you have been feverishly signing up for courses and newsletters that no longer serve you, those emails are annoying and bring you no value. Not only that, but you bring no value to the sender either. Consider something like Unroll, Leave Me Alone, or CleanEmail. They will help you unsubscribe, organize, label, and archive emails in your inbox.
Having less coming to your inbox that isn't relevant to you, will mean that the emails you do get are useful.
There is a thing called decision fatigue. And it runs on the fact that the more decisions you have to make during a day, the more time and effort a decision takes to make by the end of it. If you are having a difficult and challenging day, you will find that by the end, you don't even want to decide if you have a cup of tea or not.
So if you apply that decision-making process every time you get a junk mail 'read it or not' constantly in the day, you are using up a lot of your decision making ability.
Stop Multitasking
Millions of people pride themselves on the ability to do so many things at once. But it is detrimental to you in many ways. Every time you swap tasks, you lose time and focus. You can lose hours of precious work time per day.
One of the issues with freelancing can be that you are tempted to unload the dishwasher – send a few emails – then clean the floor – then read a few documents – then make tonight's dinner.
Then have lunch, and suddenly it's time to pick up the kids, and your work gets pushed late into the evening.
You haven't wasted your day, but all of the distractions have meant you put your work last and kept busy multitasking.
It is hard to be a business owner, freelancer, and a full-time parent, and there is a precious balance to be found. But distractions and multitasking can pull time, energy, and responsibilities in different directions.
Self-care comes in many forms, and looking at what you do and how you do it can give you more focus on work and less focus on other 'noise'.