Social media influencers are individuals with huge and/or focused online followings. Essentially, people turn to them as leaders in a particular field, whether it's politics, sports, entertainment, or any other area. Sometimes, businesses reach out to these individuals to share certain products and services to their followers.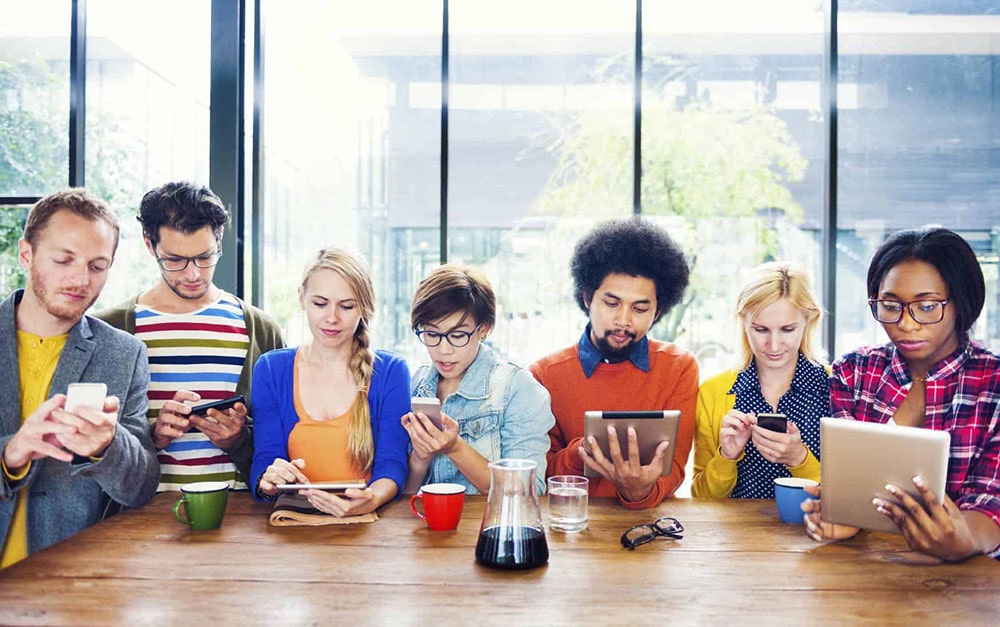 In this way, companies are essentially advertising using the influencer's trusted voice and authority on a given subject. Anybody can be an influencer, but a few people —including the following five great social media influencers — are exceptional at this role.
1. Neil Patel
If you use social media (or the internet in general) for business research, you've probably heard of Neil Patel. Neil is one of the biggest names in search engine optimization, making him a reliable thought leader in that area. Like other influencers in this category, he is trusted as an authority on this subject.
Neil's particular brand of marketing, though, is arguably most valuable in the B2B market, since his focus is on SEO and other social trends. In this sense, Neil is a business influencer — someone who targets companies and entrepreneurs rather than individuals on social media.
2. Warren Whitlock
Warren Whitlock has become a successful influencer thanks to a broad range of knowledge developed over several decades. The result is immense expertise across numerous topics, including solar energy, blockchains, startup businesses, and financing. Warren is a thought leader who's been producing content since 1969. Influencers like him are valued as thought leaders, and they typically have the advantage of loyal followers.
3. Casey Neistat
Casey Neistat is a popular YouTube personality and a good example of an influencer using vlogging and marketing skills to promote content in front of a large follower base. Most notably, Casey has developed ad campaigns for Samsung, Mercedes Benz, Nike, and more. However, his YouTube channel also has a bit of a niche following. Much of Casey's content focuses on content creation, so a large portion of his audience is interested in video marketing and YouTubing.
4. Larry Kim
Larry Kim is an expert in digital marketing, known largely for his work as CEO of MobileMonkey and WordStream. Like many of the best social media influencers, Larry is a thought leader and business influencer. Namely, he is on the cutting-edge of Facebook's Messenger tool and keyword research. He's also a frequent contributor to sites like Inc. and Medium, which gives him a strong outlet as a content creator, author, and influencer.
5. Mari Smith
If you Google any topic dealing with social media or SEO, you're likely to come across a site called Social Media Examiner. One of its authors, Mari Smith, is an expert in Facebook marketing in particular. She's another example of a thought leader, and in this case, people turn to her for expertise with a particular channel and business strategies more generally.
Influencers are an appealing marketing option for big and small businesses alike, and working with these individuals can be far more affordable than traditional advertising. If you're considering leveraging influencer marketing, remember the above five exceptional social media influencers and what makes them valuable.