Technology has transformed industries across many fields. And contracting businesses are no exception. So if you're an ambitious contractor looking to start a budding business from scratch, software tools will become your lifeline to managing operations smoothly and successfully. 
In this blog post we'll explore this area further. Looking at essential software designed for your modern contractor businesses that'll take your contracting venture to greater heights.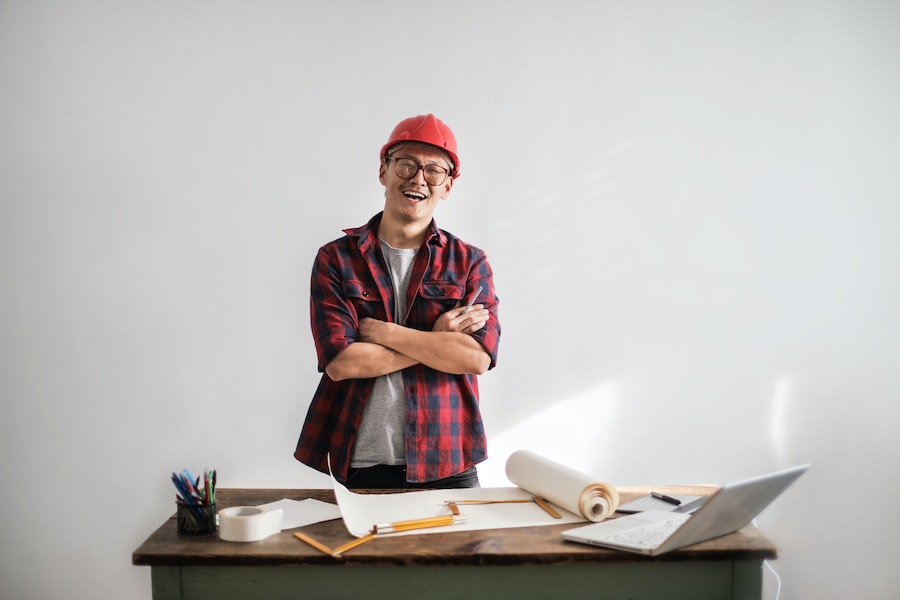 The Role of Software in Contractor Businesses
Gone are the days when contractors relied solely on blueprints and measuring tapes. Now thanks to digitalization there's a whole host of software tools waiting at your fingertips. 
From project management and resource optimization right through to project planning and client communication, these tools make life a lot easier for your new business. Not only can these tools increase efficiency but they can also enhance communication between staff members and provide invaluable insights into business performance metrics. All of these benefits come together to result in a contracting company that can run at its absolute peak; all with very little work on your part. 
Choosing Software for You
Before we get down to specifics, let's address one key topic, how to choose the appropriate software for your company. Each and every contractor business faces its own set of unique challenges and goals. And that's exactly why a one-size-fits-all approach just won't cut it. 
Customization and scalability should be key here. Ensure the software fits exactly to meet your requirements, streamlining your operations more smoothly and effectively. If you're going to be installing HVAC systems, you'll need hvac software. And just like if you're a plumber, you need software that's tailor-made to compensate for your everyday operations. 
So don't just follow trends without thoroughly considering your business requirements first and tailor all your software choices accordingly.
The Right Software Essentials For Today's Digital Era
Construction sites today are no longer mere physical spaces. They've evolved into places that combine cutting-edge tech with timeless craftsmanship, and software keeps businesses afloat. 
Thanks to an abundance of software solutions designed specifically to optimize every aspect of a contractor's journey, today's construction professionals have unparalleled opportunities for streamlining operations, and increasing communication capabilities. Ultimately leading their projects to be more successful than ever before.
CRM Software to Simplify Client Interactions
Contracting client relationships aren't just about getting as many transactions on the board as you can. They're partnerships. That's where Customer Relationship Management (CRM) software comes into play. 
Customer Relationship Management software serves as your own personal concierge for customer interactions. From initial contact through to handshake it ensures every detail remains taken note of and managed. It's like having your very own digital assistant who assists in tracking leads, following communications and nurturing customer connections.
Safety Software to Navigate Compliance Waters
Contractors know safety is of utmost importance. Not only building structures but ensuring their personal wellbeing too. 
Safety software provides contractors with an invaluable asset. The means for navigating regulations more easily while meeting rigorous industry standards for successful operations. It'll keep you safe while ticking the all-important compliance checklist. 
Unlock Insights with Analytics and Reporting Tools
Data is more than numbers on a screen. It represents an untapped goldmine of insights waiting to be unlocked. 
Analytics software serves as your gateway to success by turning raw data into actionable insights that drive business strategies, decisions, and strategies forward. Not only does analytics software show what happened; it shows why and what can be done about it as well.
Project Management Reimagined
In today's age of digital connectivity, project management has evolved beyond manual spreadsheets and checklists. 
It's evolved into something far more efficient with project management software acting as the digital blueprint that ensures every project's success. Not only will project management software organize tasks and timelines but it will also foster seamless team collaboration irrespective of your physical location.
Communication Across Time and Space
With contractors managing teams spread over cities, states or even countries spanning geographical barriers and teams across cities or countries, effective communication has taken on increased significance. Especially for contractors navigating remote work projects with dispersed teams. 
Collaboration tools serve as beacons that guide contractors safely through such waters of remote working and disbanded teams.
Want More Software Options? Here Are 5 More
We've been through the main software that'll change your contractor life, but there's more out there to sink your teeth into. 
Estimation and Quoting Software
Accurate estimates and quotes can make or break deals in contracting. So having access to reliable estimating and quoting software takes out much of the guesswork associated. With pricing available by offering tools for precise cost calculations that allow professional quotes that showcase your expertise to impress clients.
Accounting and Financial Software
While your focus may lie elsewhere, managing finances shouldn't take second place to physical projects. Accounting software provides essential help with budget management, expense tracking and invoicing to keep your house in order and help make informed decisions for business expansion.
Scheduling and Time Management Software
Scheduling multiple projects or teams is no small undertaking. Planning and time management software offers solutions like time tracking, appointment booking and workforce allocation. Giving you a digital scheduler without all the stress associated with physical ones.
Field Service Management Software
When managing field teams remotely, field service management software can be your most trusted ally. Equipped with GPS tracking capabilities, work order administration capabilities and dispatching features, field service management software allows businesses to efficiently run operations, even from very faraway.
Document Management Solutions
Gone are the days of sorting through piles of papers. Today's document management software solutions offer cloud storage, version control and easy document sharing to keep all project-related files accessible and easily organized.
Why Is It So Important Contractors Embrace New Tech?
At an unprecedented speed, technology is rapidly revolutionizing industries; contracting's no different. Adopting cutting-edge tech isn't optional anymore. Instead, embracing it strategically has become part of every contractor's operation in today's digital era in order to remain successful and survive competitively. 
Here's why:
Enhance Efficiency

: New technologies streamline workflows,

automate tasks

, and reduce manual errors; improving overall operational efficiency and boosting operational efficacy.

Competitive Edge

: Adopting technology provides your company with an all-important edge, making you more attractive to clients seeking modern and efficient solutions.

Cost Savings

: Technology allows resource allocation to be optimized more effectively, limiting wastage and guaranteeing projects are completed on schedule and budget.

Improved Communication

: With modern communication tools, teams, clients and stakeholders can experience seamless interactions regardless of geographic distance barriers.

Real-time Insights

: Data-driven technologies offer real-time insights that inform strategic decisions and can enhance project planning and execution.

Adopting New Tech

: Adopting cutting-edge tech shows your company is adaptable, building credibility and trustworthiness among potential clients.

Risk Management

: Software tools help in tracking safety compliance, mitigating risks and adhering to regulations.

Client Satisfaction

: Tech-enabled processes provide clients with transparency, regular updates, and efficient project management resulting in higher rates of client satisfaction.

Talent Recruitment

: Tech-savvy contractors tend to attract top talent who desire creative, stimulating workplace environments.

Future-Proof Your Business

: Technology advances quickly; adopting it now will better equip your company to navigate upcoming changes more successfully.
As construction and technology become ever-more intertwined, contractors who resist change risk falling behind. Especially contractors who are new to the game. Adopting new tech is more than simply keeping pace; it means taking control and forging ahead on an exciting path to success that embraces this digital era.
Conclusion
Congratulations on taking your first significant step toward taking your contractor business digital. Software tools can serve as invaluable allies, aiding efficiency, communication, and overall success. But the key takeaway here is that personalization makes software work better for you. 
Choose software tailored specifically to meet the unique requirements of your contractor business and you'll see it blossom.