The way our skin looks can greatly influence the way we feel, our confidence levels, and even impacts the overall effect of the makeup we wear. The most effective method of ensuring your skin is in good condition is to develop a reliable skincare regime that works for your specific needs… but unfortunately, this is often easier said than done.
Skincare is a subject that many women struggle with, not least due to the myriad options available – if you're new to this world, it's all-too-easy to become overwhelmed and confused by the staggering array of products that are available.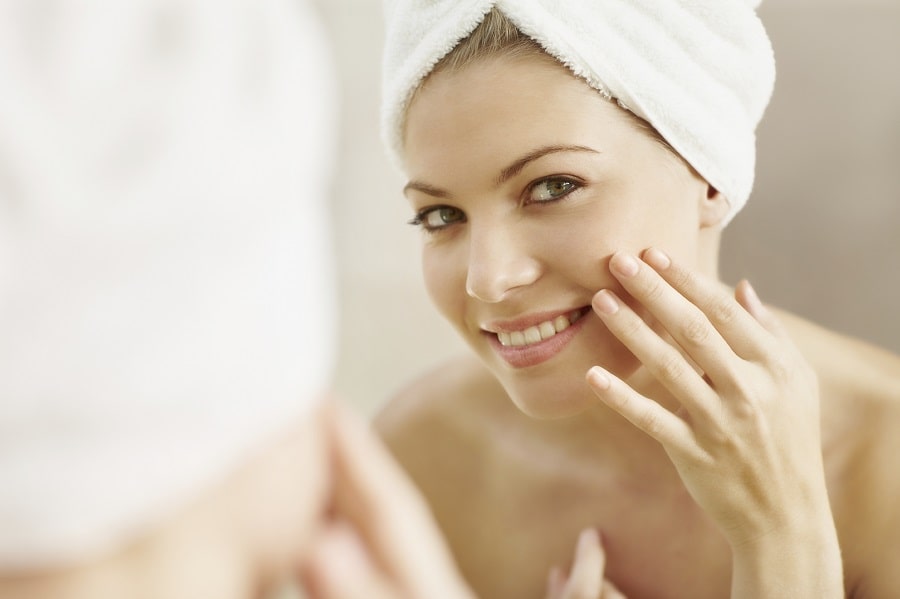 So, let's try and take a step back, and simplify the process of selecting the right skincare products. Below, we've put together a list of common skincare issues, as well as recommendations for the products that can help you solve them. By seeking a targeted approach that addresses your specific needs, you can narrow down the search, which ensures the process of refining your skincare regime is as simple and effective as possible.
Rosacea
Rosacea is a common skincare condition, characterized by red, uncomfortable, and sometimes itchy skin. While the condition is often managed by a dermatologist, milder cases can be somewhat controlled by skincare products – and most specifically, products containing azelaic acid. Azelaic acid is widely recognized as the rosacea product, so it's well worth trying – though if you're already working with a dermatologist, it's usually best to double-check you're okay to use it in addition to any medical treatments.
Acne
There is no simple cure for acne, not least because acne is not necessarily a problem caused by the skin – hormonal acne, for example, can happen to anyone, regardless of the quality of their skincare routine. However, there are a few products that can help ease chronic adult acne; keep an eye out for any products containing salicylic acid, or if you'd prefer a natural alternative, tea tree essential oil. In addition, managing acne is as much about what you don't use as what you do use; look for oil-free moisturizers, and be cautious of any serums that contain comedogenic ingredients.
Wrinkles and Fine Lines
Wrinkles and fine lines are part and parcel of the aging process, and to an extent, there's little that can be done – outside of surgery – to remove them entirely. However, the right products can help to diminish the depth of fine lines and wrinkles, ensuring your skin looks as fresh and youthful as possible, for as long as possible. Arguably the most effective ingredient for this purpose is retinol, which is a form of Vitamin A most commonly found in moisturizers and serums.
Wrinkles Around the Eyes
The eye area is particularly delicate, so products to be used around this area require specialist formulations that are light enough for that sensitive skin. As a result, it is always preferable to use an eye cream rather than a standard moisturizer. When looking to buy, keep a lookout for arginine on the ingredients list; this non-essential amino acid is found in a variety of products, including the best eye cream for wrinkles by AVON and other brands, and is gaining popularity for its ability to reduce wrinkles and create a 'plumping' effect.
Uneven Skin Tone
In truth, the majority of products will contain some ingredients that can be beneficial when seeking to even out your skin tone. However, if you'd prefer to try a targeted treatment, then look for products that contact alpha arbutin, as this ingredient helps to reduce melatonin production, which is known to help improve the appearance of the overall tone of facial skin.
Dryness
Moisturizers are the most obvious solution for dry skin, but some people find a moisturizer alone is not sufficient for their needs. To add a little extra oomph, look for products that contain hyaluronic acid, which is well known for its ability to effectively hydrate skin. This clever ingredient is included in a wide range of products, including cleansers, serums, and – of course – moisturizers, so you should find it fairly simple to incorporate it into your overall skincare regime.
In Conclusion
Skincare doesn't have to be confusing. By identifying the problems you wish to solve, and then seeking products that contain ingredients that are capable of addressing those issues, you should be on the right track. The ingredients and products mentioned above are a great place to start, and should ensure you can bolster your skincare regime with beneficial products and ingredients that will really make a difference for you.