For many people, the idea of being able to build their own home is a dream come true. Having full control over the size, shape, and style of the place will make it much easier to get the house of your dreams, while also giving you plenty to learn about along the way. Of course, though, you have to make sure that you're taking the right steps when you go through this, and this post is here to help you out.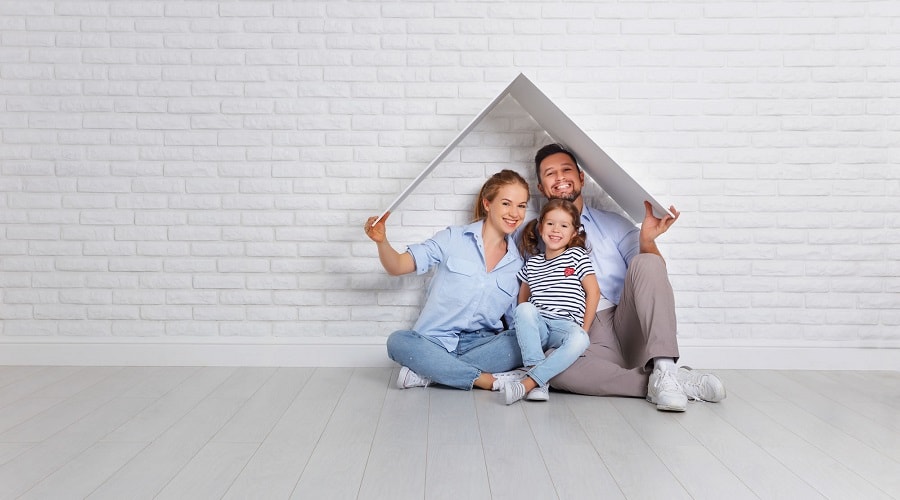 Building a home can be a costly and time-consuming process if you don't play your cards right, though this can be turned around if you're willing to put the time in. In some cases, you may even be able to reduce the price of your home this way, all while getting the benefit of avoiding homes that other people have built.
#1: Develop Your Ideas
As the first stage in this process, you're going to need to develop some ideas to give you some direction with your new home. There are several ways to approach this, but you need to make sure that you think about the type of house you want, the size, the style, and just about everything else that you want out of your finished property.
You don't need to make big decisions here, but it can be very helpful to make notes of your ideas to make sure that you don't forget about them down the line. It can be all too easy to find yourself regretting the direction you've taken if you don't take the time to think about exactly what you want before you start.
#2: Acquiring Some Land
Once you have some basic ideas in mind, it will be time to get your hands on some land. The land you choose needs to be in a location you like, be suitable for building on, and ideally will come without any existing buildings for you to deal with. There are loads of professional real estate agents out there that can help with this side of your home build.
The process of buying land can be a complex and stressful one, making it well worth getting some help, even if you have to pay for it. A lot of people find themselves underestimating the space they need, too. Looking at example plans for similar homes before you get started can be a good way to overcome this.
#3: Planning & Permission
Most local governments require that you get permission before you can build a property. This ensures that they are able to check your plans and verify that your place won't break the law, while also giving other residents the chance to appeal your planning. This can be a time-consuming process, making it worth spending some time getting ready before you have to go through with it.
Alongside the permission, you're also going to need to get your hands on some plans. If you have a good idea of what you want your home to be like, you can hire someone to make these plans for you. If not, though, looking at options like premade farmhouse plans can be a great place to get started. Many of the companies that you can find offering services like this will also be able to help you to find a construction team.
This can often be the hardest part of a home build. This makes it well worth spending time to research the process, while also making sure that everything you have in place is ready for the start of your project.
#4: Construction
Construction can be a long and stressful process, but it will be a lot easier if you have a good company behind you to help. Choosing a construction company can be a challenge, making it worth spending the time to read reviews and get advice from experts where you can. You can look at a company's past work to get a good idea of what they will be able to do for you.
Alongside finding the right team for the job, you're also going to need to get your hands on some materials and resources. Your construction team might be able to help with this, but you will often find that this sort of project forces you out of your comfort zone. There are loads of companies out there that will be able to supply everything you need to get started.
#5: Decorating & Moving In
Finally, as the last stage in this process, it will be time to start moving you and your family into the new place. This can take some work, but you can make it much easier for everyone by hiring a removals company to help you through the process. There are countless guides around the web that can help you through your move, and you can find a lot of them for free.
Alongside moving in, you will also want to do some work on the decor of your new home, and this will be easiest without furniture to get in the way. Your construction company might be able to help with this, but you will need to give them some direction before they can get started. Thankfully, getting inspiration for this is easier than you might expect.
Websites like Instagram are packed with people who love to show off their homes. This gives you access to tens of thousands of photographs of beautifully decorated rooms with just a couple of clicks. It's always a good idea to explore sites like this as much as possible before making design choices.
With all of this in mind, you should be feeling ready to take on the challenge of building your own home. While this only needs to take 5 steps, it's always worth keeping in mind that you have to work hard to make something like this work; it's never as simple as paying someone else to do the whole thing for you.