Once you have settled on a moving day, and have the date confirmed in your diary you will undoubtedly have a long list of errands to get through before then. Ideally the sooner you start organizing your personal possessions the better. So best to start writing your checklist.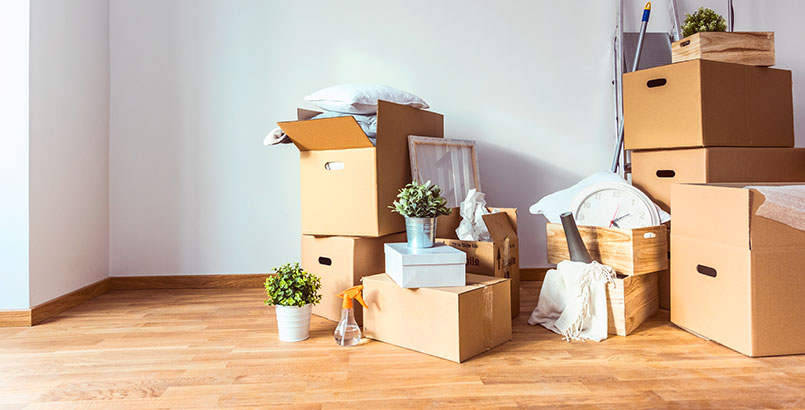 Wrap and Pack Up
Try to wrap up, pack and send off as many of your items to a storage unit. Ultimately you will not need a lot on the actual moving day apart from some clothes, kitchen equipment, bathroom essentials and bigger items of furniture such as your bed, table, sofa and tv. You can always pop over to the storage place if you do need something from one of your boxes.
Perhaps keep a bag aside for these essential items, so that you have easy access to them when required. You could place this in your car instead of the removal van. So things like;
Your paperwork.
Important documents (driving license, passport).
New house keys.
Toiletries (toilet paper, soap, shampoo, conditioner, toothpaste, toothbrush)
Cellphone and laptop charger.
Cleaning products, bin bags.
Kitchen essentials, (tea, coffee and sugar).
Removal Company Assistance
Shop around for a local removal company that can help you move your possessions. Ideally a company that has positive reviews and does not need to travel far to get to your home. They will be able to offer various packages too with regards to helping you move, such as being able to box up items for you. Depending on how much you are able to spend, you can decide accordingly.
Concise Labelling System With Your Boxes
If you color coordinate the labels on your boxes, this will enable the removal company to know where to place your possessions without having to constantly ask you. Of course it will be useful for yourself as well to know where you have packed things and where to find them in the new place.
The Legal Paperwork
Moving home can be stressful enough as it is when you have everything to organize and pack, your job and looking after two children. At least regarding all the paperwork and legal work you can hire a registered conveyancer to sort out these necessary issues. They will be able to take care of both the buying and selling duties too, so you will not need to hire a different conveyancer for each aspect.
Redirect Your Mail
This is an important one to tick off your list, you want to inform the postal service that you are moving home so that they can redirect your mail to your new home. If you find the previous occupant has received a stack of mail when you arrive on moving day, be sure to pop it back in the post with a 'return to sender' note written on it. At least it can find its way to the occupant eventually.