As a blonde myself I can tell you one thing. And that is that you look stunning in nearly everything because all colors work for you. You can see proof of this on a multitude of celebrity pictures, so let yourself run free when shopping for a summer wardrobe.The spring and summer fashion trends of 2019 are also very favorable to blondes. The fashion of today is all about bold colors, original cuts, and comfort in every line.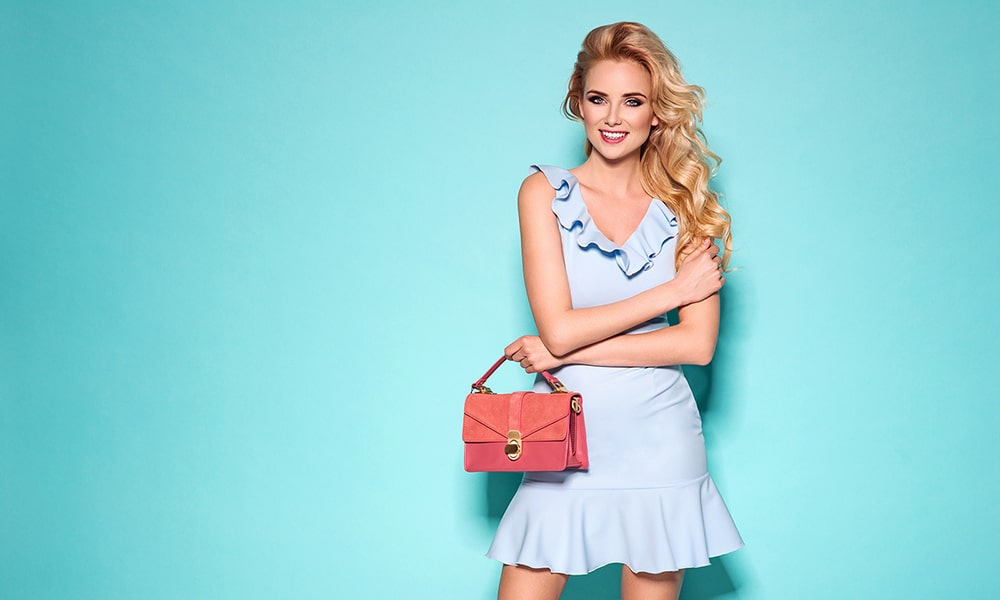 4 Summer Fashion Trends 2019 That Enhance Your Blonde Beauty
Go All out on Ice-Cream Pastels
Blondes look amazing in pastels and fashion designers of 2019 seem to be obsessed with them. Tom Ford, Sies Marjan, Hermes, Michael Kors, and a dozen other renowned trendsetters all have an abundance of pastels in their summer collections.
The exact shade doesn't matter, so every blonde should choose for herself. Naturally, warm-hued beauties who prefer the shades of gold, honey, and sunshine will look their best in warm colors, so yellow, orange, and reddish are perfect.
Platinum blondes win with pastels as they look their best in the most charming of those colors, such as blue, lavender, and mint-green. As being platinum blonde is another one of the summer beauty & fashion trends, this is a double-win. But if you want to go platinum blonde in the summer, you'll need to put extra care into your locks. Never forget that sunlight is your enemy because it speeds up the already unavoidable yellowing of bleached locks. Use a purple shampoo to slow down this process. But remember that it will only work well if you choose the right type of pigment for your shade.
Be Bold and Bright
Those fashion designers who aren't promoting pastels dress their models in bold colors from head to toe. This is where you'll have to remember your color coordination rules for outfits. With that in mind, get inspired by a bright box of your kids' crayons and build yourself an outfit that will also boost your confidence. The bolder the better and Aalto, Versace, MSGM, and Calvin Klein state that this principle works with any style from classic to uber-casual. Versace, in particular, promotes dressing from head to toe in the same color as one of the most daring summer fashion trends.
Again blondes should remember the basic division of warm colors for golden-haired beauties, and cold hues for those who prefer silver and platinum.
Show off Your Pencil Skirts
The 1950's are making a comeback this summer (and anytime really, half the world of going gaga over retro now) in the form of pencil skirts. As elegant as ever, this design seems to be truly timeless. It's re-emerged in the collections of Hermes, Prada, Balenciaga, Gucci, and many other names that are the leaders of the fashion worlds. Come to think of it, some of those brands have been supporters of the pencil skirt since its first appearance many decades back.
As a blonde, you are sure to look glam and elegant in almost anything. The hair just has this kind of vibe to it. Paired with a pencil skirt and a flowing blouse, you will look breathtaking.
Give Wings to Your Wardrobe
Feathers are the thing for the frivolous and stylish as state the summer fashion trends today. Add to that the popularity of bold colors with lead designers and you get a mix that allows for truly stunning outfits. Perfect for evening gowns and romantic everyday wear, flowing trimmings with a bit of feather in them are the thing that can set you apart as the fashionista you are. These designs are embraced by the designers of Maison Margiela, Marques'Almeida, Nina Ricci, Moncler Gamme Rouge, Saint Laurent, and many others.