No matter what business sector you are operating in, we guarantee you are facing a lot of competition on the market. Your competitors are fierce, they are well funded and they may already be established. So, you're already starting behind but that's okay because there are ways to come out on top. You can make sure that you are found in a constant swirling sea of competition.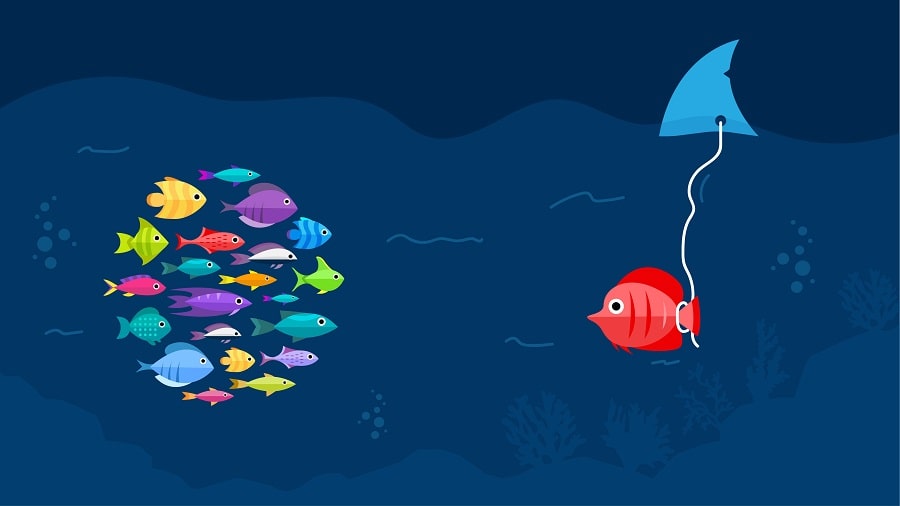 You can guarantee that you hold onto the spotlight and make a fantastic impression. How do you do this? Well, let's look at some of the options.
A Personal Touch
If you are a small company, then you might only have a limited customer base. However, rather than seeing this as a weakness, you should consider it a fantastic and wonderful opportunity. If you have a limited number of customers, then you can give them something that they won't have experienced elsewhere on the market.
You can offer them a true and completely personalized service. This means that you will be able to inject more into the solution that you offer and customers are going to love this. It will provide you an opportunity to build up a real long-lasting relationship with your customers and clients. You can make sure that they feel a sense of loyalty for your business and see you more as an acquaintance rather than a business transaction.
If you can build a relationship the impact could be tremendous. This can even help you spread a positive buzz surrounding your business and brand online. Don't worry, we're going to explore a little more about that possibility further down.
Personalization can come in a variety of forms. One of the easiest options is certainly email marketing. Through email marketing, you can make sure that you are able to deliver what will seem like individual messages to your customers. You can also make sure that marketing is more effective because it provides exactly the information that clients and customers want. You can even use data to do this and it can be mainly automated. So, even businesses with a larger audience could benefit from this possibility.
Quality Guaranteed
If you are hoping to attract the right audience, you need to make sure that you are delivering a quality service or product. This should be consistent with your brand. Consumers should hear your name or see your logo and immediately know that they are going to get something that provides both high quality and value.
It can take a while to build up this type of reputation, but if you can achieve success here, it's definitely going to be worth it. Your first step will be to ensure that you do have a high number of reviews for your business. It's important to do this because customers are more likely to trust other consumer reviews compared to the word of the brand. It's more difficult than most business owners think to gain reviews. However, it's definitely not impossible. To do this, you just need to make sure that you are asking for them.
Yes, when a customer buys a product or uses a service you can simply make a polite request that they leave a review. You'll get a lot more interest if you take this step. Now, it's worth noting that all the reviews aren't going to be positive but that's actually okay. If this is the case, it could still benefit you and 100 mixed reviews are better than zero reviews in total.
You just need to make sure that you know how to respond to negative reviews. Determine whether they are valid and provide a public response by replying to the review directly. If you do this, you will be showing other potential customers that you do care about.
You can all but guarantee that they are willing to take a chance on your business. Particularly, if you are effective at proving that you are going to fix an issue.
You also need to make sure that you are keeping your ear to the ground and checking for the buzz on other sources online. Now the main area that you have to keep a check on is social media. Some customers won't leave a negative review. Instead, they will make sure that they tell their followers online about your poor service.
Luckily, there is software available that will allow you to check for issues here. You can make sure that you immediately find a negative comment about your business and you can respond to it directly. Some of the big brands have social media managers that are purely used for this purpose. You must make sure that any responses do match your overall brand goals and identity. It's important that you don't confuse or irritate the consumer further.
The Right Marketing
It's worth noting that we did say right marketing because you won't be able to get by with any form of promotion that you can find online. First, marketing needs to be comprehensive. This means that you should be promoting your business on a massive variety of different platforms. There's social media, web design and of course SEO.
With social media, you are providing yourself with a way to interact and engage with your target audience. The benefit of doing this is that you won't have to worry about problems with customers just seeing you like another brand. You can connect to them, talk to them, gain the right feedback and build up your reputation. Social media marketing is also useful for releasing new information about your business and ensuring that you are keeping your main target audience up to date.
Then there is web design. The design of your website is without a doubt one of the first impressions that most consumers will receive of your business. So, it's obviously important it's the right one. This means that the design needs to match your business identity and keep your company looking like a professional organization. Don't forget, consumers are wary of the problem with cybersecurity. If your business looks like it could be vulnerable, they won't buy. It's as simple as that.
There's SEO too. You won't be able to find your target audience unless they can find out online. Don't forget 97% of online interactions start with a search engine, so SEO is still a vital piece of the puzzle.
Both small and large companies should consider hiring an agency that knows local SEO. Local SEO allows your business to be easily found when a consumer searches for a product or service in their geographical area. These searches appear at the top of the page along with a Google Maps location and business hours. Consumers searching for local businesses are likely needing to receive a product faster than an online shop can ship it to them, so appearing in their search will boost your in-store traffic considerably.
When you explore these services, you might think that means you will require multiple businesses working on your campaign. However, that's not the case. In reality, you can use a service like Flowerpot Marketing. They provide a full solution in all these areas so you won't need to worry.
You do however need to make sure that you use a quality marketing solution. It's unfortunate but a lot of businesses online are offering rapid no-nonsense fixes for a poor ranking. The issue here is that this often means that they are using sketchy solutions. Buying follows is a common option available. While this might seem like a great idea because it boosts your brand image, it is possible to find out the percentage of followers that are genuine and those that are paid for. If the illusion is revealed, it will make your business look incredibly weak against the competition. This is the last thing you need when you're trying to build your brand up.
Show Personality
Research shows that users are more likely to click on a website if – and this is important – there is a profile image attached. In some cases, the profile image can show in Google. So, what does this tell us?
Well, people want to see the individuals behind the company. They want to know who is running the operation and who they are actually buying from. You can do this in a variety of ways and you shouldn't be afraid to inject some personality into your brand image.
While we hesitate to say this, you could learn a lot from the Cats Twitter page. While the movie is projected to be a massive box office bomb, the personality being injected into the marketing could ultimately save it. It gives the audience or in the case of a business, the consumer something that they are able to connect to and understand.
As such, when you do market your business, don't fall into the trap of remaining too formal. This is going to be a mistake. While you do need to ensure that you are seen as a professional, there is plenty of room to have fun with your campaign and give audiences a reason to choose you over a key competitor.
We hope that you love these ideas and use them to bring your business to the top of the list. Not just literally in the SERPs but in the minds of your target audience as well. You need to make sure that you are taking the steps to bring them to you and ensure that they want to buy. Remember, this will only be possible if you can be found.