There are several reasons why you might want to renovate a property. It could be the chance to build your dream home, an investment opportunity, or simply a project because you're good with your hands! Whatever the reason, there is no doubt many benefits to renovating a property.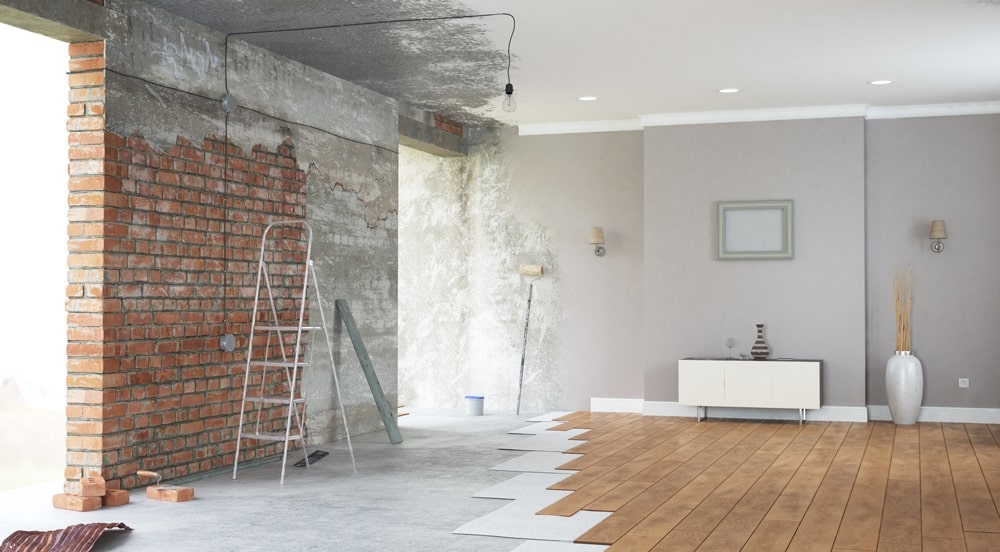 But don't forget that there are some downsides too. It can cost a lot of money, takes a lot of work, and if you plan on living in the property during the renovation, it's going to cause you a lot of inconvenience and stress.
As a big project, it's good to know what you're up against before you dive in. So here are some things for you to think about before renovating a property.
Location
When deciding on a property to renovate, location remains key. Finding a good location could mean the property is more valuable in the future, and can help you plan your long-term future. While a property could be a bargain, all of your hard work might not amount to much if you try to resell in an area that isn't a desirable place to live.
Is It Worth It?
Next you need to decide if the property you're going to renovate will truly be worth it. For some, renovating is the only way to build their dream home and so the effort and time will be worth it for the end result. If, however, you're in it to make money, you need to do your calculations carefully to establish if you stand to make a reasonable profit. A real estate expert like Paul Ognibene could help you with some pointers. Carry outcome thorough assessments and be sure to bring in experts to give you a realistic picture of how the project could go.
How Much Work Will You Carry Out Yourself?
One of the great things about a renovation project is that you can have a go and do a lot of the work yourself. From bathroom renovations to complete structural overhauls, there will be things you can do yourself, and others you will need expert help with. When costing up your project, it's important to factor in any work that will need doing by others to help you plan effectively.
Are you prepared in case things go wrong?
Any ambitious home renovation has its risks. Before taking on the work, you need to be aware of the risks and be prepared for them as much as possible. This includes having extra money aside to cover you for emergencies, as well as having contingencies in case the work takes longer or is more difficult than expected. Speak to others who have gone through renovations to find out everything that could go wrong, and get ready to prepare yourself for some of the challenges that may lie ahead.
A home renovation is an exciting project, with potentially some incredible results. Prepare as much as you can and do your research – it's a big decision and not one to be entered into lightly! If all goes well, you'll have an amazing project you will always be proud of.