Owning a home is one mountain to overcome. It can seem easy, but when you realize the financial investment, the maintenance requirements, and the general protective tasks needed to keep your home above board, you'll see that people really do work for their sense of 'normal'.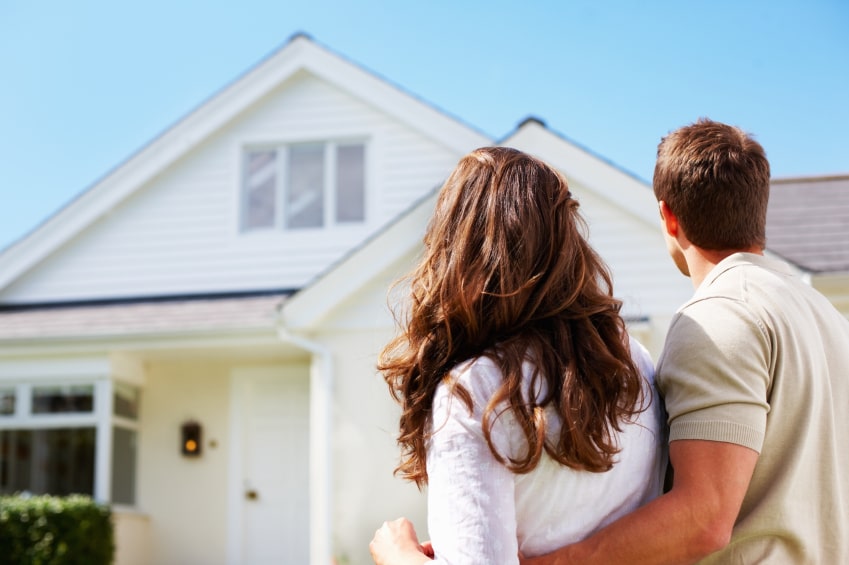 Of course, this is not an indictment, as owning and cherishing a home is more than worth it, time and time again. It can provide us with the cherished root and anchor point for our lives, and that's important.
Purchasing a home for the first time is one thing. Selling it is another. This is because when you come to sell your first home, it's usually all up to you and your willingness to use the right services. Furthermore, you're likely also in the process of searching for a new home to live in, doubling up your responsibilities. So, like anything this complex, it can be nice to look for some surety and normality in this effort.
With the following advice, you'll see how that can work:
Consider Unique Listings
If your home is unique in some way, it could be worth seeing just what platforms are out there to list your residence with. For instance, selling your first owned apartment could reach a more appropriate audience on specific website and through specific realtors catering to that niche. If you live close to the ocean, or even own a mini-eco-home, you may be able to list on tourist or environmental-specific listing sites. They're out there. While generalized sales postings can be a good idea, sometimes it's all about finding your proper audience.
Use an Agent
Real estate agents come in handy when selling a home as they ensure you get the right value for your house. However, you need to be extra cautious when selecting one. To do so, you can research various sites or get referrals from work colleagues or friends who had previously bought or sold a house. You also need to consider your unique needs and find the right agents who can fulfill them.
A professional agent with significant experience will advise you on where to get buyers, negotiate a reasonable price, and suggest the best home mortgage calculator to determine what your buyers owe you. They are also experts in managing all transactions by avoiding specific bottlenecks that can delay the whole process. They will handle legal matters about the buying and selling of a house. So, having one can help you sell your home in the blink of an eye.
It's All About Timing
While it's hard to perfect your timing when selling a house, due to your own personal schedule and need for a sale by a certain time, it's true that timing does factor into your success to a substantial degree. For instance, selling a home before heavy developmental construction takes place in the area can likely net you a higher asking price. Furthermore, waiting for developments like this to be completed (if this deadline isn't so far off), may help you once again sell your house in peaceful surroundings. Timing can never be perfected, but with examples like this one, you'll be thinking in the correct mindset.
House Buy Services
There are many essential house buying services out there that help thoroughly simplify the process for you and near-guarantee you a sale. Furthermore, they regularly offer insightful guidance worth paying attention to thanks to their unique position in the real estate market. For further guidance and expert analysis, be sure to check out the I Buy SD blog articles. Odds are that you'll pick up tremendous new avenues of progress through this effort alone. That can be a great place to start.
Increasing Your Home's Worth
It can also be that increasing your home's worth is a crucial use of your time, because while we're assuming you hope to sell your house for as much money as possible, odds are we're not assuming too much. So, how can you achieve this? Well, success is usually found in simple measures.
If you have a boarded-up fireplace, for instance, you may decide to make this operational once more before you put your house up for sale. A small investment recalibrating your chimney for best and safe use could give you one more prized feature to promote, perhaps even raising the potential offers you receive just a little more.
For some, this may mean tidying up their garden by trimming the hedges, removing the weeds, and restoring the cracked path leading to the front door. For others, it may mean undoing the damage of the seasons by removing the debris in the drainpipes and having the windows cleaned thoroughly. The old adage is that you have to spend money to make money, and selling a house is no different. Of course, it's worth calculating just what additions you could easily bring to your home without transforming the space too much or getting carried away.
Furthermore, while you still need to live in your house, it can be worthwhile to pack some of your unnecessary items away for the time being to give the home a sense of space, especially in the smaller rooms. This should, all being well, grant you more of a home to show.
With this advice, we hope you can sell your first home with confidence and mounting success.