Starting a business is always a challenge and one of the main hurdles you'll have to overcome is setting up an office that is fit for you and your team to work in.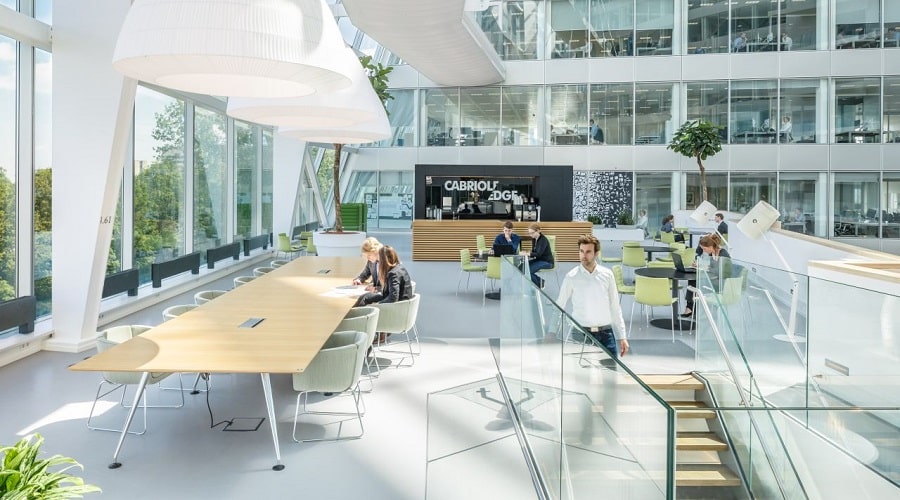 Creating a great office space which is comfortable and practical can be a big challenge and there are a lot of little elements you need to put into place. Today we want to talk you through some of the steps to creating an office space that works for your business this year.
Create a Spacious Place
The first step to making an office space that is fit to house many people is to make sure it is spacious and open. Gone are the days that a cubicle office was commonplace and now the norm is to have an open wide space where people can communicate easily across the office when they need to. When scoping out potential rentals be sure that you consider the office itself and whether it is spacious and open.
Organise Your Files
It is very important when you are creating an office for your business to have a place where you can organise your documents in a secure place. A filing cabinet with a padlock is a great choice and will allow you to stack the shelves with colour coded files depending on project or subject and will allow you to secure these in the cabinet day to day so that no one unauthorised can access it. Even though many business operations have been moved to the digital space it is important to have paper copies of certain things and this will make a difference to you and your life day to day.
Ensure Comfortable Desks
When creating the perfect office space for yourself and your employees you have to consider creating one that is comfortable and cosy. As much as you want people to stay alert and work and not fall asleep at their desks you also need to consider their health and well-being. People generally work better in a setting they are comfortable in and this is why investing in things such as a comfy chair, colourful walls and a spacious desk is important for your team. Once you invest the time and money in this you will notice just how much better your team work.
Keep Track of Assets
It is important when creating an office for your team that you keep track of your assets such as your computers, cables, chargers and more. You can use a tool such as Teqtivity IT Asset Management to help you keep track of items as you buy them and ensure that you always know what items you have in the office. This will also be a good way to track predictive maintenance and work out when computers need to be updated or replaced.
Download Important Software
When setting up your computers in the office you need to make sure that they all have the core software your workers need to do their jobs. Everyone will need Microsoft office and email, and different departments might want different things depending on their role. A marketing professional might want photoshop whereas an account manager might need quickbooks. Be sure to download all of the relevant material onto each machine before you open the office because this will save people time downloading them themselves and wasting time in the office.
Offer Drinks
It is important as an employer to have a place in the office which offers tea, coffee, and water. Be sure to have a kitchen area set up with these amenities to allow people to stay alert and hydrated throughout the day. You could even invest in a coffee machine or a water cooler for extra convenience and people will appreciate you so much more for this.
Keep It Clean
One of the most important things you need to ensure when you create an office space is that it is clean and tidy. You need to ensure that you are able to keep your office clean whether you do it yourself or you hire cleaners to come and do it for you. Be sure to have a set schedule for cleaning and if you are low on budget it might be a good idea to get the employees involved and get them to help out now and again to keep the place hygienic.
Setting up an office can take a little time but once you have a workplace you will be able to be so much more productive in your life.