The commercial beauty industry is big business, stuffed with giants it would be hard for a start-up to compete against (anyone fancy going up against L'Oreal?). However, it is also changing. People are seeing the benefits of organic, herbal beauty products, made with natural ingredients and without the nasty chemicals employed by many big companies.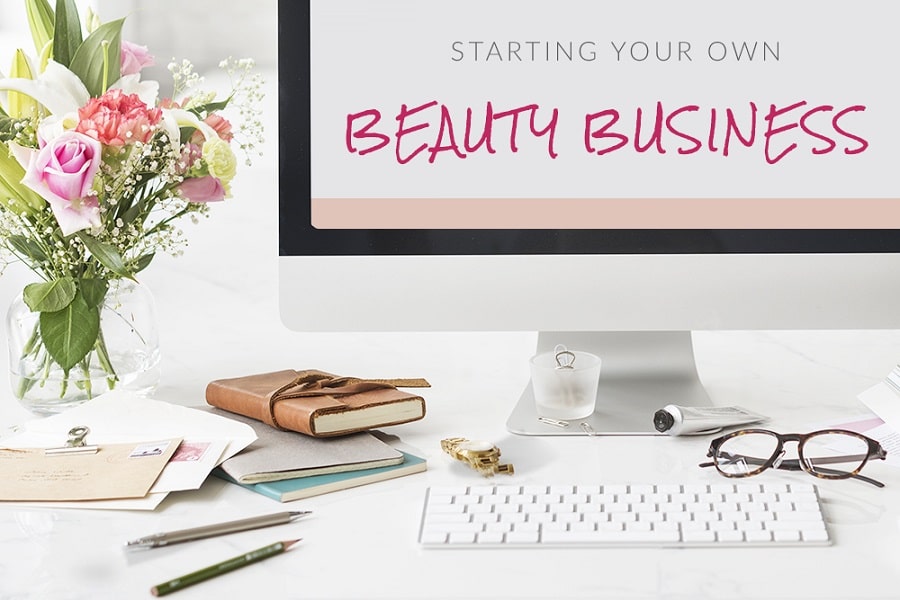 This also means you can easily make your own unique products, and carve yourself a beautiful niche in the market for your all-natural, home-made solutions. This is a therapeutic, crafty, and deeply satisfying path for your own business – but there are a few things it will be useful to think about before you start!
Ingredients
The first thing you'll need to do is research what ingredients – and what combinations – you want to use for your products! It's best to start out with just one or two unique options (a shampoo and a conditioner, for example) and then expanding your shop from there once you have established yourself. There are plenty of instructions for basic handmade solutions online, and common ingredients include items like aloe vera, coconut oil, oatmeal, lemon, honey, and apple vinegar. Researching the properties of these can help you start mixing them to create your own products – it's almost like making a magic potion! You can then personalize them by adding herbal essences like lavender and rosemary to create beautiful, natural scents. Always test your products on yourself, family, and friends before offering to a wider market, ensuring they are effective on as many skin and hair types as possible!
Packaging
Of course, if you want to run a successful business it can't all be about having fun mixing up the perfect combination of ingredients! Once you're ready to sell, you'll need packaging to sell your products in – and good, attractive packaging can mean the difference between your products flying off the shelves or not. Plaspack.com offers some eco-friendly packaging options, and it's important that your packaging matches up with your brand ethos. This is what represents you and your product. It should be beautiful, ethical, easy-to-use, and sturdy for transportation. Many people are surprised at the importance we place on packaging, and leave it too late to investigate, ending up delaying their business launch and losing money in the process! Don't let this be you – start researching packaging as soon as possible so you can give your homemade shampoo the home it deserves.
Marketing
When it comes to selling your products (the sharp end of the business!), you can't expect them to immediately fly off the shelves. However good the quality of the product is, it's worth nothing if people haven't heard of them! Marketing will be a key part of launching your new beauty line, and it's important to target the right demographic and use the right branding to really sell your idea. It could be useful to work with an expert marketing consultant or agency on this, particularly if you're new to the business world, to define your online strategy and ensure you don't get lost in the crowd.