Taking your jewelry with you on trips might feel like a daunting task, but there are some steps you can take to ensure that your precious pieces stay safe and in pristine condition. Considering that a little less than a quarter of all travelers report having jewelry stolen or lost while traveling, this is definitely something to account for before booking your travel plans this year. Here are some of the best tips for traveling with your jewelry!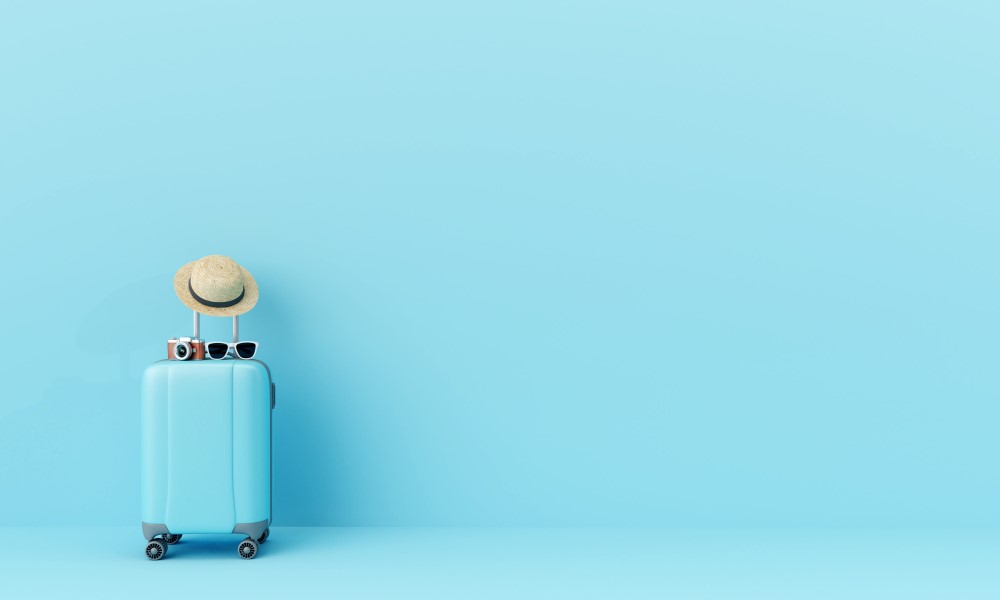 Purchase replacement items. Some pieces are just too special to lose. A good rule of thumb is to invest in replacement items or items that you can wear on the trip that look great but won't break the bank if they're lost or stolen. Silicone rings are great alternatives to your gold wedding bands or even your diamond engagement ring. This way, you won't attract thieves or be heartbroken when your pieces are lost.
Invest in ring insurance. While you might have a warranty on your engagement ring, that doesn't mean it's insured. And, if it's with you while you're on vacation, it's not covered under your homeowner's or renter's policy. Many newlyweds and young travelers don't know this, so they never bother to purchase ring insurance.
Ring insurance isn't typically very expensive — sometimes just a few dollars a month, and some jewelry stores offer it as an add-on when purchasing the ring. Ring insurance is an extra handy resource you can use to safeguard your jewelry when traveling. Of course, make sure you have updated homeowner's or renter's insurance on file for all the jewelry that you leave at home while you're away!
Ask for a hotel room safe. Some hotel rooms come with safes, but some don't — especially for international travel. Make sure you ask for a safe to be placed in your room if your hotel doesn't mention it as part of the room amenities. You'll want one that allows a programmable code for each new guest in that room so curious staff or smart thieves aren't able to crack the safe.
Place your valuables (jewelry, cash, anything of value you aren't taking with you that day) in the safe. This way, if something happens, the hotel is liable for your items because you were using the safe they provided you and assured it was safe to use. A hotel room safe can also hold your passports or any other important documents you don't want to leave out in plain view.

Source: Alexanderstock23/Shutterstock.com

Leave your jewelry off when doing physical activities. Rock climbing? Swimming with dolphins? Attending an early morning yoga class? Yep, all these activities shouldn't involve you wearing your ring. Of course, investing in a travel engagement ring is always a good alternative for those who really want to wear their engagement ring during all facets of their life.
Physical activities lead to sweat and bacteria, which can harm you and your ring the more that you exert physical activity and don't clean your hands or ring afterward. With a material like silicone, many are sweat-resistant or are easily cleaned with some soap and warm water. Perfect for washing in hotel sinks!
Leave your jewelry home. This is somewhat of a no-brainer. If traveling with your jewelry makes you very anxious and overwhelmed, thinking of all that could go wrong, just leave it at home! Ask a neighbor or trusted friend to watch your place and check to make sure that none of your pieces go missing, especially if you'll be gone on an extended trip.
While you might be nervous that something will happen to your jewelry if you leave it home, just think of all the things that could happen if you take it with you on your trip. Either way, if traveling with your jewelry makes you more nervous than leaving it home, just leave it all in your jewelry box and go on your trip.
Bring your jewelry in your carry-on luggage. Don't put your jewelry in your checked baggage. That's just asking for a potential safety issue. Instead, put your jewelry in your carry-on luggage. This way, you can bring everything with you and check to make sure it's all there every time you board and disembark on your flights. It'll give you peace of mind and also allow you the chance to check on your items. Place it in a hand bag or something that stays on your person at all times, even when you go to the restroom.
Make a list of what you're bringing. This can help to reconcile any pieces that might come up lost or missing, both on your trip or at home. If you catalog all the pieces of jewelry you own, you can better check to make sure you have everything before leaving the hotel or when you arrive home. You can handwrite it, or you can store it safely in a spreadsheet or note on your phone.
Get your jewelry appraised. Knowing the value of your jewelry can make a huge difference with reporting items as stolen or lost. Stolen items of higher value can result in more serious charges placed on a person who's caught with your jewelry or selling it after it's stolen. This can also help your insurance company to know how much to provide you with to replace your lost or stolen items after making your claim. Otherwise, you may end up spending more money on a replacement.
Don't post your jewelry on social media. This is especially if you have public social media profiles! If you really want to take pictures while on vacation and you realize that you're wearing your ring or other jewelry, invest in an editing app to remove those items in the photo before posting it. You can also pose yourself in ways that don't show your jewelry, such as putting your hands behind your back or under a table.