If you have been searching for ways to upgrade your garden and make it more appealing. There are many ideas that you can try that will give your garden a much-needed facelift.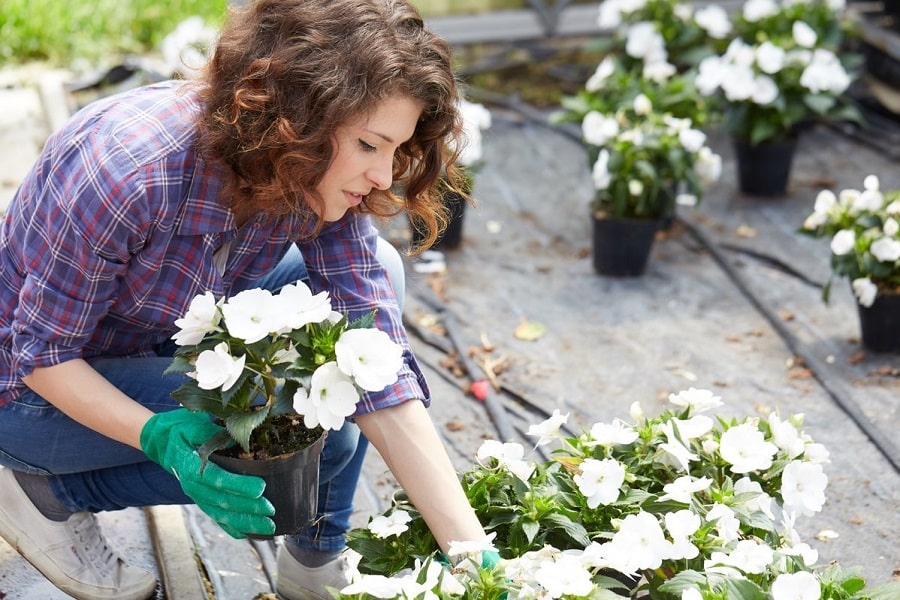 These ideas are easy to implement and will not take a lot of time. Before you know it you will have your garden looking brand new. Here is a look at some of the best ways to make your garden shine.
Upgrade Your Garden Furniture
Upgrading your garden furniture doesn't necessarily mean that you have to go out and buy new furniture for your garden. Upgrading your garden furniture can be as simple as applying some paint to them. You can also stain them to make them look as good as new. Your furniture may also benefit from a good scrubbing.
Whether you are repainting, restaining, or washing you can also add new accessories such as throw pillows to make your furniture stand out.
Used Tires as Flower Planters
Did you know that old tires can be used as flower planters?  They will not make your garden look cheap and badly thrown together if you know how to use them correctly.
The good thing about tires is that they can be painted to match the vibe that you want to have in your garden. Just ensure that you display a wide variety of blooms in these makeshift planters.
Create a Grass Path
If you would like a path in your garden but don't have the money right now to get a proper pavement. A good alternative is to mow a grass path into your garden.
Not only is this a cheaper idea than using paving slabs, walking on a grassy path in a garden creates a more authentic experience with nature.
Plant Hangers
All the plants in your garden do not have to be firmly rooted in the ground. Having plants hanging in strategic places outdoors is a great way to add some variety to your garden.
You can buy steel plant hangers online or you can buy steel from steel suppliers and get a welder to make them for you. Having them made is a good option because then you can get creative and add your own patterns and designs to them to make them more unique, this will make them stand out even more in your garden.
Start Upgrading
As you can see there are several ways in which you can quickly and easily improve the look of your garden. Most of the ideas given here will not break the bank.
It is easy for you to get started on these ideas immediately. There is nothing quite like being outdoors in your garden during the summer months or in the afternoons.
Your garden is a great place to relax and spend time with your family, and the more comfortable it is the more enjoyable it will be for all of you. This makes it worth the time and effort it takes to do some upgrades.