Did you know that the benefits of jogging every morning with your family aren't limited to weight loss and a cardio health boost? As I've explained before, you can lose weight without exercise, and doing some aerobic exercises while alone will improve your heart health the same way. But when running as a family, you get to bond, help each other become more confident, and teach your kids some important skills.
Building a Happy & Healthy Family: 3 Benefits of Jogging Every Morning Together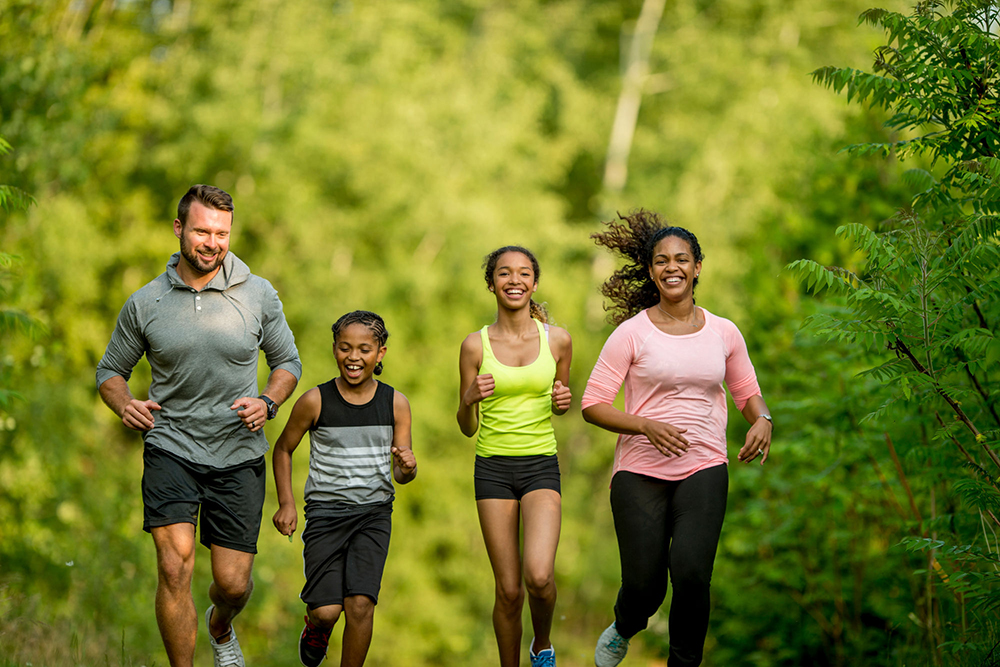 Self-confidence boost (for each of you)
It's a science-proven fact that running helps you lose weight and get your body into shape. Seeing your figure change for the better is a definite confidence boost. If you are a parent of insecure teens, this kind of self-confidence fuel is something you desperately need.
There's also a lesson to be learned for your kids from this morning exercise routine. And that lesson shows that big positive changes are possible if one works with dedication. I suggest you use this opportunity to teach children about the importance of consistency and not giving up.
Improved motivation & better results
You can hardly reap the benefits of jogging every morning if you stop doing this within a week or two. Yet, everyone knows how hard it is to maintain your motivation to exercise. It should be even harder when you need to coordinate your busy schedules and corral cranky kids who would rather sleep in.
However, I've found that working together actually boosts motivation, but you have to work on it still. For me, it's seeing my loved ones getting healthier and sharing a fun experience with them that pushes me going. And I'm always happy to praise them and see how the flow of endorphins triggered by exercise gets stronger. All in all, I suggest complimenting your loved ones and encouraging them to continue as you see them getting happier and healthier. They will do the same for you and your motivation to exercise as a group will only get stronger.
Bonding
One of the main benefits of jogging every morning as a family is that you can use this shared experience for bonding. It's not only about spending more time together and sharing some experience. Use this opportunity to talk to each other and discuss important matters of health and lifestyle.
As this is a morning run, I advise discussing your plans for the day and life in general. The point is to be open and honest with each other.
Does your family exercise together often? If yes, what kind of exercises do you do and do you have any tips to share?