In the winter it is important to start considering the changes that will happen to your house and garden when spring arrives. If you are looking to make some changes to the exterior of your home for the spring and summer season it is a good idea to start these processes now and improve the look and feel of the front facing side of your home.
Today we want to take a dive into the different ways you can improve and update the front of your house for the better and make it look fresh and new this year.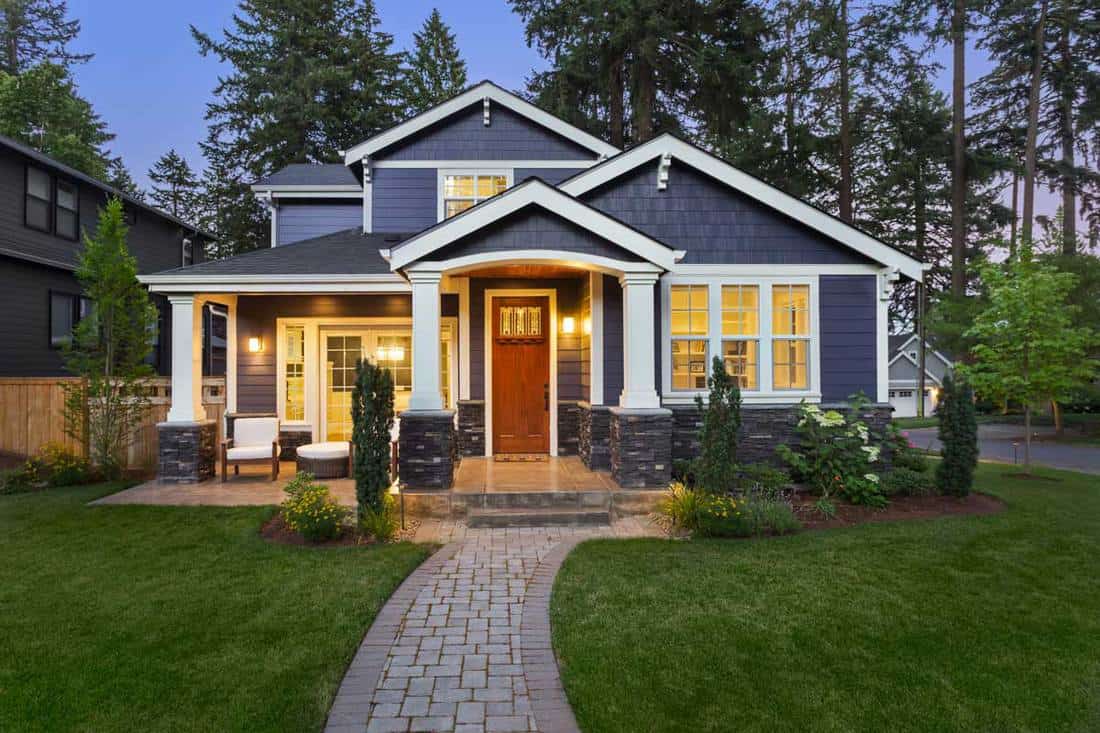 Consider Porch Spotlights
Whether you have porch or you simply have a small hood over the front door – spotlights are a great way to bring a sense of modern to the space as well as make sure that your home looks great. Spotlights can be installed in the roof of your porch or the underside of your bay to light up the front door which will be helpful for you when going out in the dark but will also become a deterrent for robbers.
Pressure Wash the Drive
One of the parts of the home that often is forgotten about is the driveway. Over the years your driveways will get covered in moisture, mud, and other bits of dirt and grime from your tyres. It is so important now and again to give your driveway a proper clean and this is where a pressure washing service comes in. Bring in a professional to clean your driveway and your driveway will look so much brighter and new that it won't even look like the same thing!
Get Rid of the Weeds
Weeds are a pest and they grow in the most annoying of places. During the spring and summer it is all too common for weeds grow grow between your paving slabs and this can be unsightly as well as a huge annoyance. To help you deal with this problem you can get rid of weeds by sprinkling salt into all of the cracks between your paving slabs. You can also consider cementing the space between your paving slabs to ensure that weeds no longer are able to break through.
Plant a Hanging Basket
One way to vamp up the front of your home and make it look brand new is to hang a basket of flowers next to the door. A hanging basket is a brilliant feature and will bring not only colour but also class to your home and make it feel more cosy and homely. A beautiful fuschia plant or some smaller flowers can be exactly what you need and will make a massive difference to your entryway.
Mow the Lawn
Although the grass in your garden will be mostly dormant during the winter, it will still grow a little bit and it is always a good idea to mow your lawn to make it tidier and allow it to grow strong. Mow the lawn and consider sprinkling some more grass seeds down if there are any patches in your lawn that you want to fill.