Traveling with a newborn on a plane is a challenge because you have to keep the baby comfortable, ensure their safety, and minimize disturbance for other passengers. To keep your baby safe you must prepare for the trip thoroughly and stock up on extracted milk, hygienic essentials, and a first-aid kit. You will also need to prepare an emergency sheet if the baby has any health issues and research first aid for newborns. The vast majority of infants take to air travel beautifully and will gladly sleep through the flight. This post will help you prepare for the situations when you aren't that lucky.
Essential Safety Note: According to a study by University Hospitals Rainbow Babies & Children's Hospital about 90% of all infant deaths on planes occurred in children under 2 years of age. These cases are extremely rare, but this research proves that lap babies are at a much greater risk of death caused by the environment during air travel. Keep this in mind when you decide to take your newborn on a plane and take care to do everything possible to ensure their safety. The good news is that in-flight pediatric deaths are extremely rare and even the few emergencies that occur are often caused by pre-existing medical conditions, in particular, asthma, infections, and neurological disorders.
Parents who prepare to go flying with a baby should also take time to study:
Traveling with a Newborn on a Plane: Possible Health Issues and How to Solve Them
Risk of Infection
It might seem strange, but one of the main dangers of baby travel, either by plane or other means, is a high risk of infection. Immune systems of newborns are very weak as they are just developing. For the most part, breastfed babies rely on their mother's immunity to protect them. Infants raised on formula do not have that protection and therefore are more vulnerable.
To protect your newborn from infection during airplane travel you should:
Avoid crowded areas, especially during the flu season.
Wash your hands and use hand sanitizer frequently.
Sanitize all items that come into contact with your child.
Stay away from people who are visibly ill.
If placed near one on the plane, ask to change seats.
Changes in the Middle Ear Pressure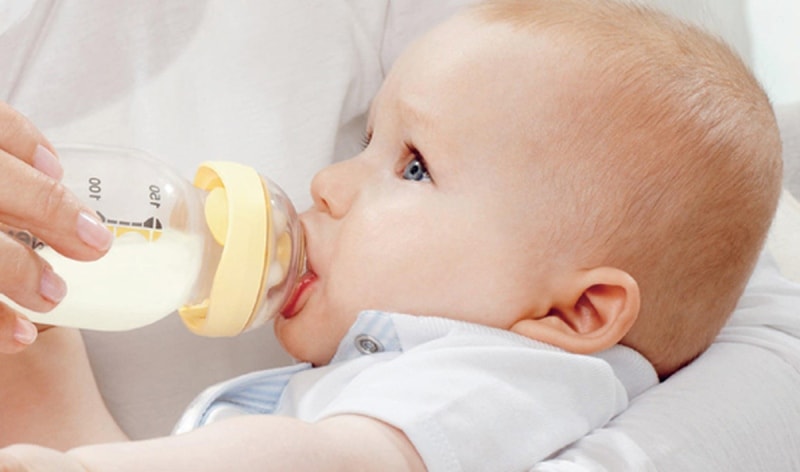 One thing you will discover when traveling with a newborn on a plane is that babies are far more resilient than they look. Sometimes they take to flight better than adults do. However, the changes in pressure during takeoff and landing, which cause your ears to 'pop' can be painful for little ones. The noise is also an issue for infant ears.
To avoid these problems you should:
Have your baby suck on a pacifier, bottle, or a breast during takeoff/landing.
The point is to have them suck on something as this will help make the pressure change easier on the baby's middle ear.
Use cotton balls or noise-canceling headphones during the takeoff/landing to block the sound.
If your baby had an ear infection or any other ear-related issue within at least two weeks before the trip, consult their doctor about necessary precautions.
Hypoxia Risk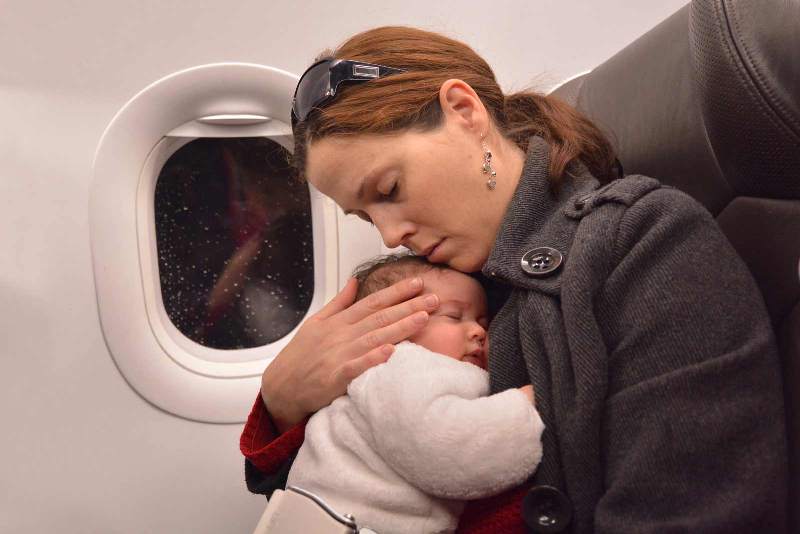 The greatest health risk for traveling with a newborn on a plane is caused by the change in oxygen levels within the cabin. This shouldn't be an issue for a healthy baby however, all infants born prematurely or suffering from any respiratory or heart conditions are at a great risk.
No safety tips exist for these issues as they are completely unpredictable and can occur in an instant. The best thing you can do is to consult your doctor and follow their instructions to the letter. Learn how to perform CPR on a newborn and pray you never need to use it.
Extra Note: Avoid giving your baby any over-the-counter medications to help them sleep. These drugs are risky and can produce a variety of negative side effects, including an infant's inability to sleep. If you have to use something to calm your baby, best resort to lavender-scented powder and soothing massage.
Traveling with a Newborn on a Plane: General Tips
Hydrate and Moisturize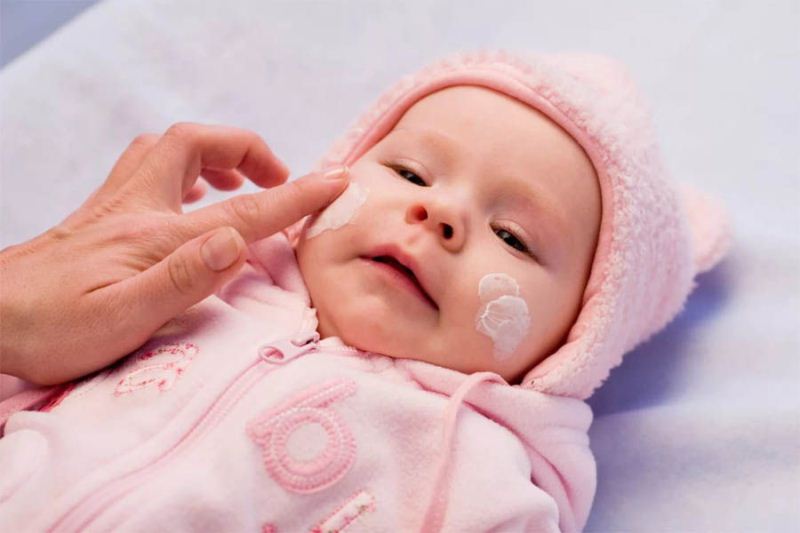 Babies are extremely vulnerable to dehydration and climate-controlled environments are usually hard on them. To keep your newborn baby comfortable you need to not only provide them with milk/formula/water but also keep their skin moisturized.
Applying specialized cream before boarding the airplane is a must and keep a small tub in your carry-on to reapply if necessary. The later will be needed if your little one has baby eczema.
Consider using over-the-counter saltwater spray to keep the baby's nostrils hydrated as well. This will be a wise choice for long haul flights as dry cabin air will make an infant uncomfortable.
Pack More Changes of Clothes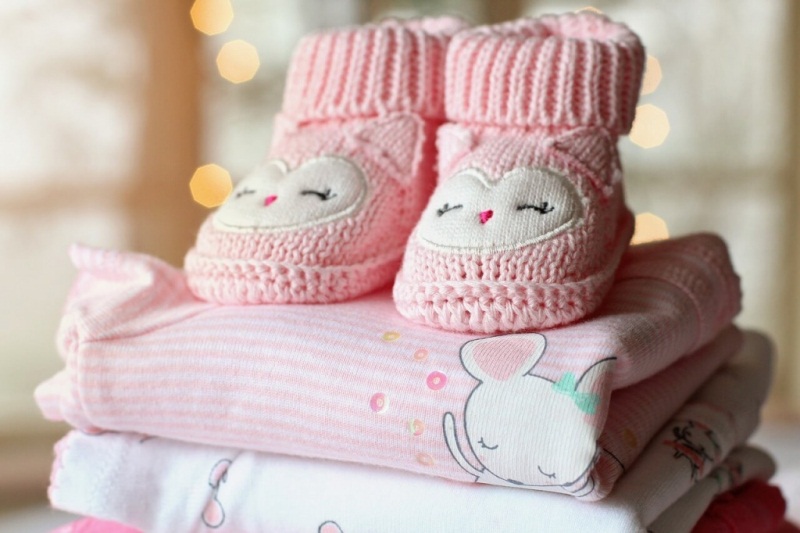 Two changes of clothes and nappies might be enough but you should take four just to be safe. When traveling with a newborn on a plane, you have to plan for stomach troubles and the fact that nappies might leak. Taking a change of clothes for yourself as well will be wise.
Babies who eat formula will need an extra helping of water.
Take nappies to spare as you never know if a delay will happen and shopping for them in an airport might be troublesome. Antibacterial wipes are also a must.
Take an Appropriate Baby Seat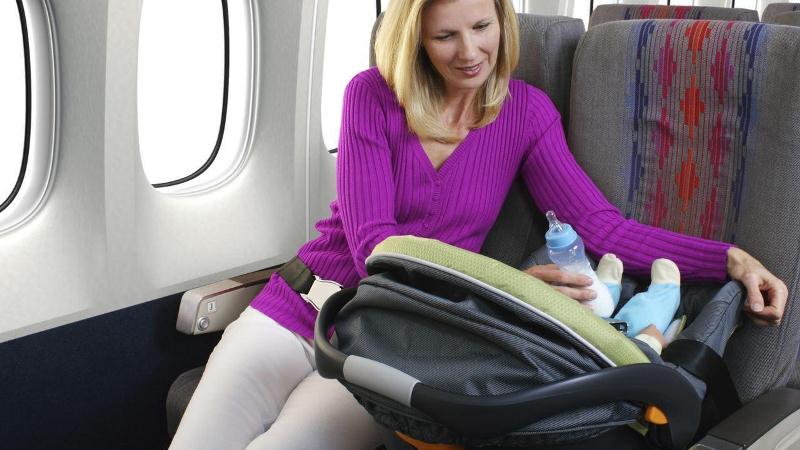 The majority of baby car-seats are suitable for traveling with a newborn on a plane. However, you should double-check with the airline to be sure. There is no need to look for a specialized bassinet or a stroller if you trust your seat.
Holding the infant on your lap through the entire trip isn't safe, so be sure to take a seat. Regrettably, the airline will demand a ticket for a baby, so plan your budget accordingly.
When choosing a baby car seat for airplane travel, pick the lightest model that is reliable and easy to set up. You have to be sure that your child is secure and comfortable, so test it a few times while at home.
Consider getting a car seat bag with wheels as you won't be checking it in as luggage and will have to carry both the baby and the seat around during overlays.
When buying a ticket for the baby, some airlines will provide you with a baby bassinet, which means you won't need a seat. Be sure to inquire the operator about this beforehand as these special seating must be prearranged.
Take Two Pacifiers and a Clip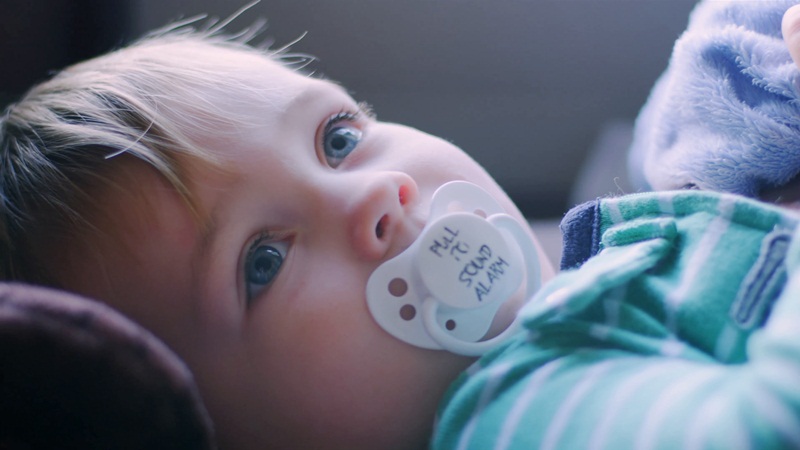 Having a pacifier on hand is parenting 101, but when traveling with a newborn on a plane you have to plan for them to get dirty or lost. As it will be impossible to clean the item properly while en route to your destination, you'll need a replacement.
To reduce the risk of losing or irreparably damaging what might be your infant's favorite thing in the world now, you should use a clip to secure it. This will come in handy during takeoffs and landings.
As newborns aren't interested in toys yet, your carry-on will be quite light overall.
Traveling with a Newborn on a Plane: Social Considerations
Babies are loveable, but not everyone shares this belief. This means you might face an unpleasant social backlash when traveling with an infant, especially if they start crying. These situations should be handled with care and preferably by your partner while you are trying to calm the baby.
Do not be afraid or embarrassed to ask flight attendants or airport staff for assistance in these or any other cases. If they are the ones giving you trouble, seek their superiors or security guards.
Traveling is stressful for a baby and yourself, so try to plan it so the trip falls to your regular naptime. Planning the trip thoroughly in advance and arranging a taxi to pick you up immediately after landing will also help.
Air travel with an infant is an adventure and can be unpredictable. Therefore, you should plan for everything and then take a double of everything you planned for. Do not forget, bacteria are your main enemy, so use antibacterial wipes all the time.
And keep the well-wishers away as they also spread germs, even if they only intend to gaze adoringly at your baby.
Have you traveled with an infant on a plane before? Do you have some tips to add? Do you have any questions? Please share in the comments below!