The growth in online courses has made it easier than ever to study online while you work full-time. The quality of online courses is as high as any other kind of education, and it can be just as demanding. The good thing about online courses is that they let you sit down for lectures on your own time. You can generally work at your own pace, completing course work in your own time.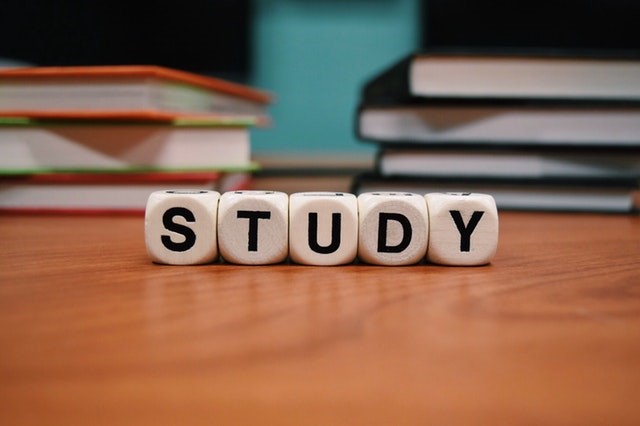 But that doesn't mean it doesn't require a bit of a balancing act. Use these tips to master the art of studying while you work.
#1: Don't Do Everything at Once
Just because you have all the time you need doesn't mean you should leave it to the last minute. One way to make sure you master studying online is splitting up your reading and coursework so that you can do a small amount every day. Write down your daily reading goals on your calendar and cross them off as you complete them. It can motivate you to keep going. Studying every day will also help you keep your mind engaged with the coursework.
#2: Study on Your Commute
How long is your commute? Instead of letting that time go to waste, study while you get to work. You can use audio lectures if you drive or even video from your phone if you take public transit.
#3: Make a Schedule
Mark your deadlines on a calendar. If you're in a course where you can study at your own pace, make your own deadlines. Tell yourself, "I want to do a chapter every two weeks" and schedule appropriately. It's also important to let your family and friends know about your deadlines, even if they're self-imposed. People in your life will support your efforts to advance your career.
#4: Sneak in Review Time
Always have your study notes within arm's reach. You might be surprised how often you have time to sneak in some review, from waiting rooms to unexpectedly long lineups.
#5: Take a Day off Work Before Your Exam
No matter how well prepared you are for the exam, it can be stressful. If you can, try taking off the day before. It will give you time to go over your study notes one more time and decompress as you prepare for the exam.
You can make studying while you work happen. Earning your real estate license online is a great example of how much online courses can benefit you. Real estate license courses online from RealEstateU can cost as little as $99. They provide you with everything you need to meet state requirements to earn your real estate license, including passing the exam.
With real estate schools like RealEstateU, you can get your real estate license while you work and at your own pace. Consider the returns of real estate: for a fraction of the cost and time commitment of a college degree, you can unlock your earning potential.
Whatever you hope to achieve by studying online while you work, these tips can help you balance it all.