Any trend with the word 'poo' in its name should be raising red flags in your mind. In fact, I think those should be red flags accompanied by sirens and desperate screams of "Stay Away!" The so-called 'no-poo' method definitely should come with a warning like that, because it is a real hazard to the health of your scalp.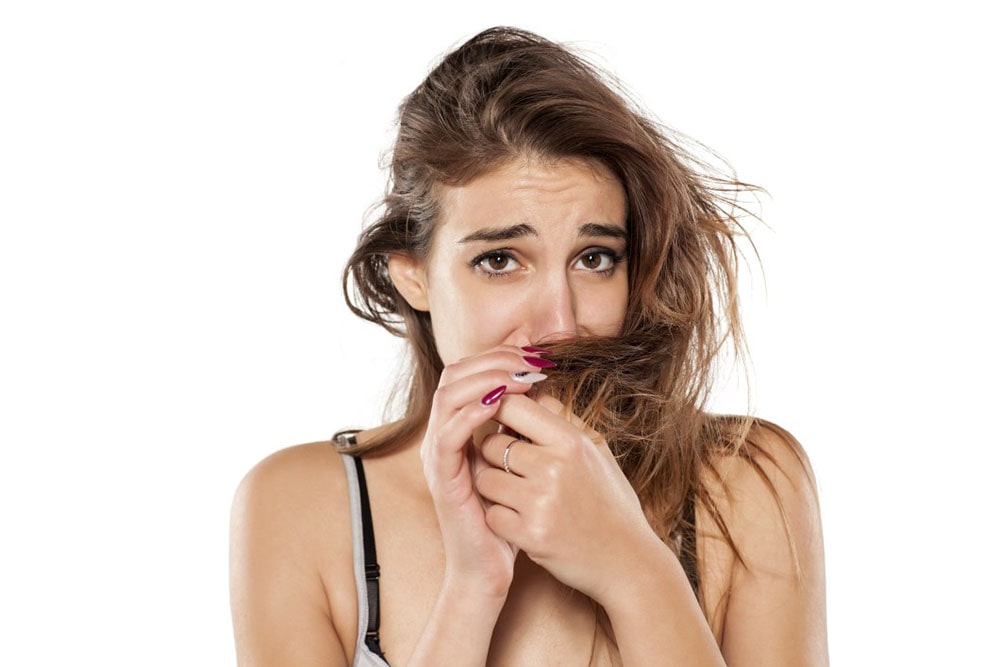 If the name of the thing itself doesn't make you run away to preserve your sanity (and dignity), let's look at it closer.
The 'no-poo' is short for 'no shampoo' and is, quite possibly, the worst name of a beauty trend in the whole of history. The method itself has about as much reason to it as its name.
You see, this movement was born from a fear of shampoo.
I kid you not, the advocates of this trend are scared of using shampoos because those are full of chemicals which are, presumably, harmful. 'Sulfates' is the word you'll see most often if you choose to research the 'evil shampoos' on online forums.
But are those sulfates and other chemicals truly harmful?
Unless you start gulping them down by the bucket, sulfates and other detergent agents used in shampoos are completely safe. There isn't any solid scientific evidence to prove otherwise.
It's true that these chemicals have the potential to be toxic, but only if consumed in high concentrations. The amount of them that goes into a shampoo is way too small to cause any trouble. The worst that could happen is that a person with an extremely sensitive scalp might develop skin irritation.
The solution to this problem, however, isn't to give up on shampooing completely but to buy a shampoo with more natural ingredients. You might identify those by the words 'sulfate-free' on the label.
Going down the 'no-poo' road, on the other hand, can be dangerous because an unwashed scalp means unhygienic, which often results in dandruff, bacterial infection, and inflammation that might lead to permanent hair loss. And while 'natural shampoo alternatives' might help prevent that, they have very little actual cleansing value.