If you want to transform the look and feel of your bedroom, nothing will make a more significant impact than a fantastic headboard.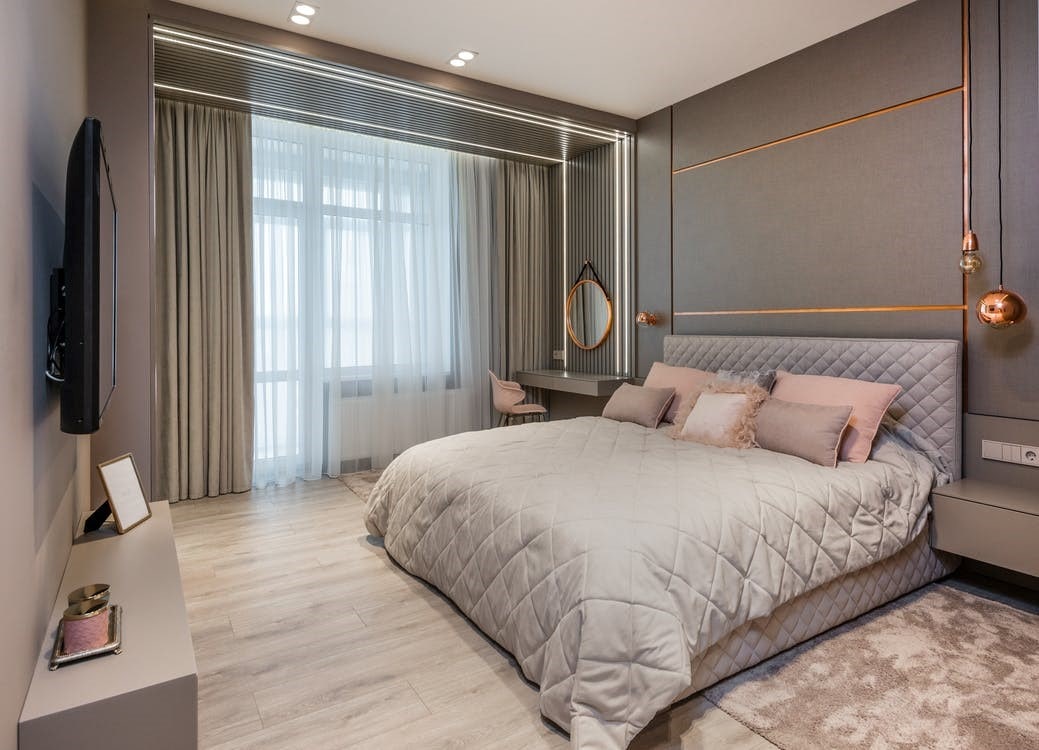 Headboards are criminally overlooked during bedroom renovations because people forget they are replaceable. You can install a fancy headboard with minimal effort if you have a divan base or a bed frame with bolt holes.
This ultimate guide to choosing a headboard covers everything you need to know, with tips and advice from our stylists.
Let's jump in!
Headboard Fixing Types
Firstly, there are three types of headboards:
Strutted

– these headboards have strutted legs that attach to your bed frame with four oblong bolts. If your bed frame has four oblong holes at the head end, you can add a strutted headboard (but make sure the bolt holes and bolts line up).

Free-standing

– these headboards sit between the wall and your bed unattached. They are a temporary solution ideal for rented accommodation and when you want to change headboard styles easily.

Wall-mounted

– these mount to the wall behind your bed. They are the most unpopular option, lacking a 'built-in' look, but they are helpful if you want a wider headboard than your bed.
Headboard Sizes
Headboards are sold to match standard bed sizes. These include:
Small single (usually exclusive to wooden headboards)

Single

Small double

Double

King

Super-king   
To choose the right headboard size, all you do is match it to your bed. For example, if you have a king bed, then buy a king headboard.
The only exception is wall-mounted headboards, which can be as wide as your wall to create a sense of width across your bed.
Headboard Materials
Headboards are either wooden or upholstered – upholstered headboards are made from MDF, foam (for padding), and fabric.
Wooden Headboards
Wooden headboards are suitable for wooden bed frames, and the fixings are universal because you can quickly drill new holes if the bolts don't line up. They are only available with a strutted construction.
The only consideration with wooden headboards is the grain and colour of the wood – you ideally need to match it with your bed frame.
The Nordic Mill Vegas is a prime example of a high-quality wooden headboard made from Scandinavian pine with a contemporary, square carving.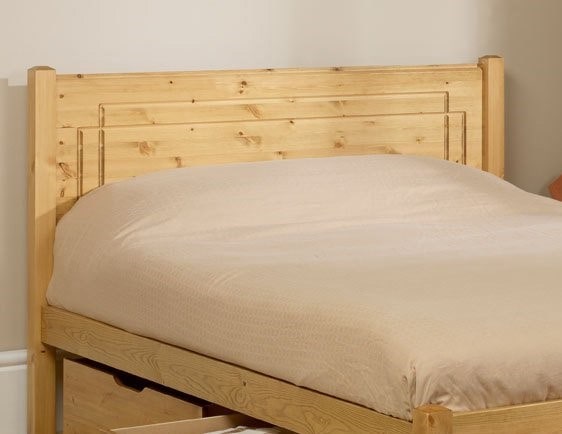 Upholstered Headboards
Upholstered headboards are suitable for mattress bases, divans, and ottomans, and they are offered in strutted, free-standing, and wall-mounted varieties.
The most significant advantage of upholstered bases is the sheer variety of colours and fabrics. For example, the Giltedge Monte Carlo in over fifty colours in velvet, plush, and textile fabrics, gives you unbeatable personalisation options.
Another advantage to upholstered headboards is comfort – they have a padded area that is exceptionally comfortable to sit up against in bed.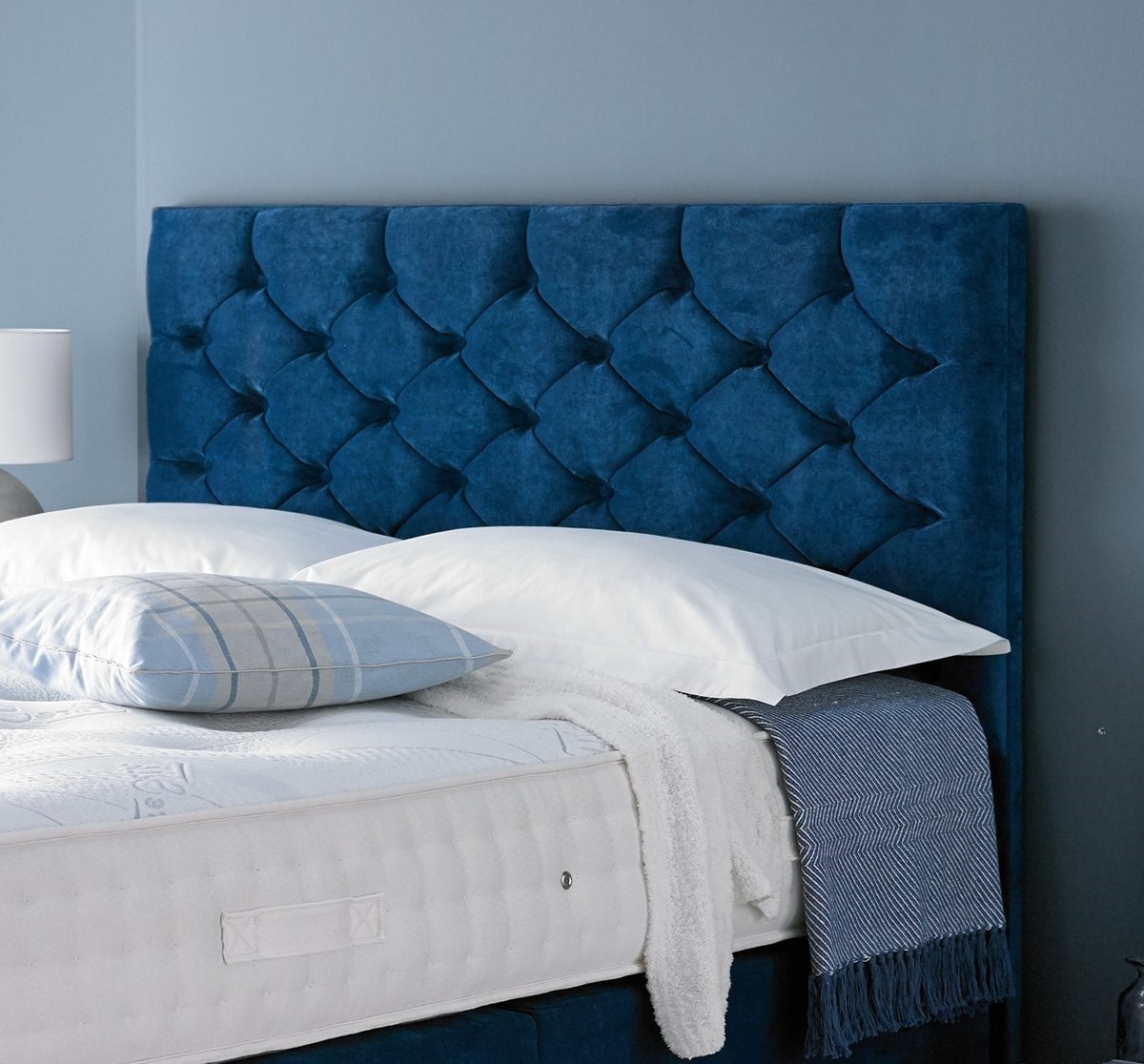 Headboard Styles
These are the most common headboard styles:
Diamond Pattern
Diamond pattern headboards like the Giltedge Chloe and Monte Carlo evoke a sense of princess grandeur – perfect for chic and glamorous bedrooms.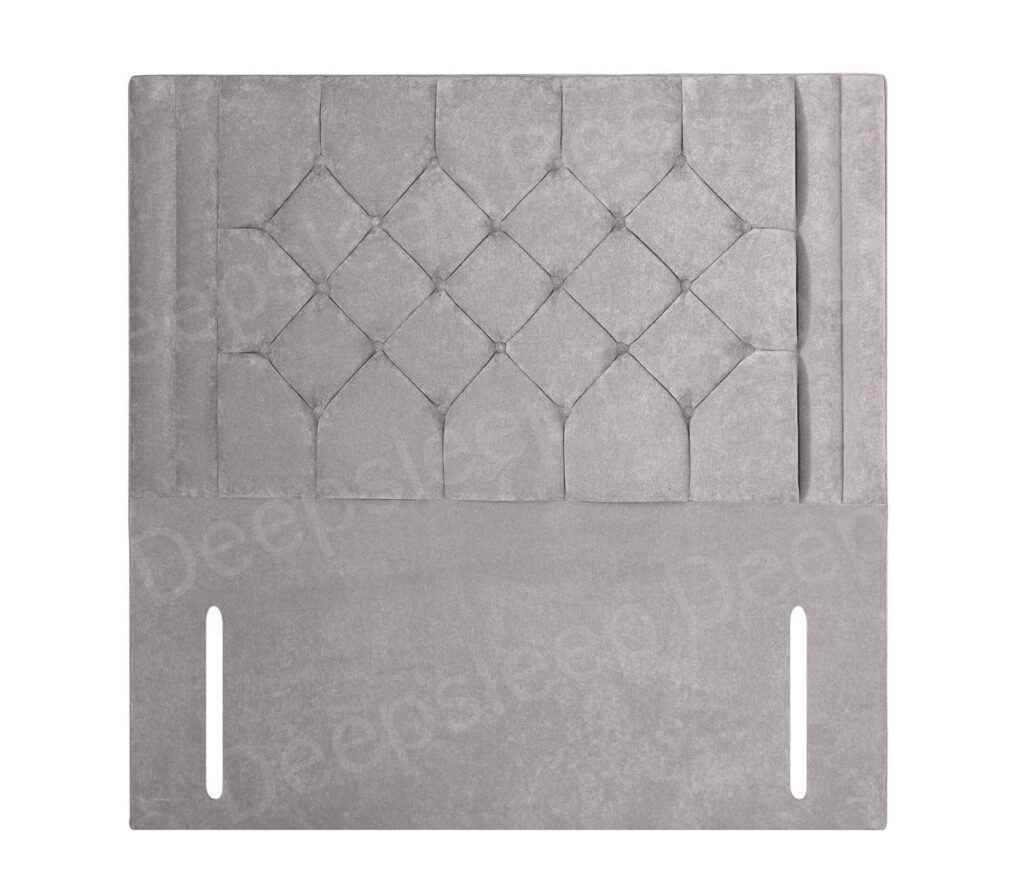 Square Padded
Square padded headboards like the Giltedge Gloucester have a masculine feel with a clean, functional design – ideal for industrial and modern bedrooms.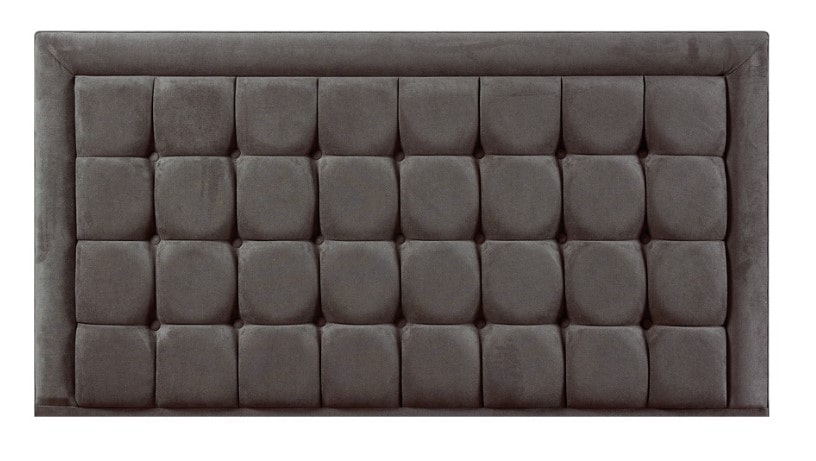 Straight lines
Straight line headboards increase the sense of height or width in a bedroom. Go vertical for height (e.g., Giltedge Madison) and horizontal (e.g., Giltedge Zodiac) for width.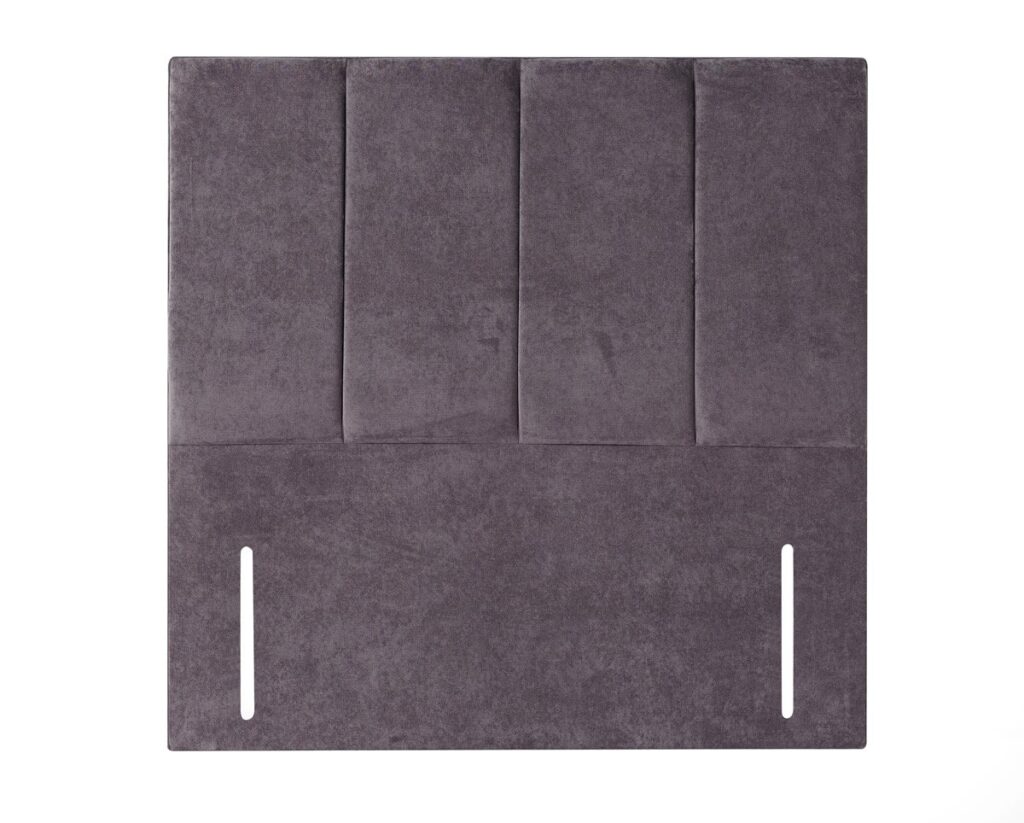 Plain Textured
Plain textured headboards like the Giltedge Henley lack stitching detail, but they evoke a sense of tactile quality with plush materials like crushed velvet.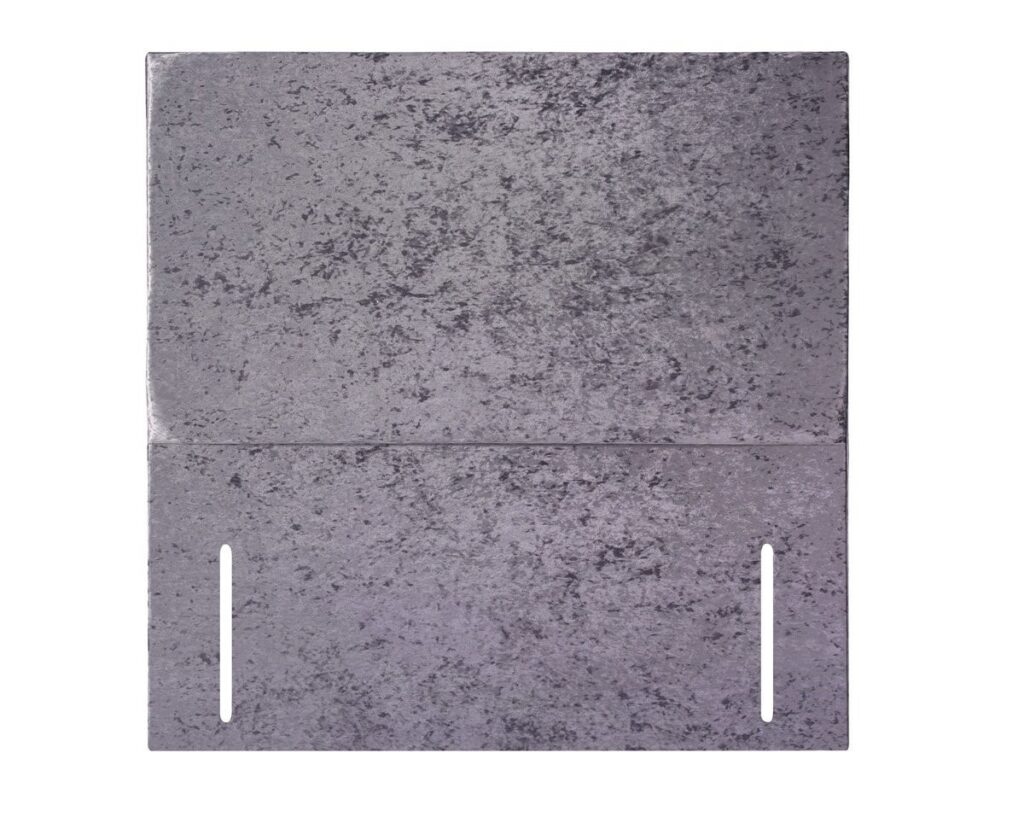 Headboard Colours
When choosing a headboard colour, you have two options: have it stand out with a contrasting colour or blend in with a monotone colour.
Most people choose a monotone colour like grey, cream, brown or beige, but a navy blue or crimson red headboard can also work well in eclectic spaces.
Bright colours are unfashionable for headboards, with subdued tones like mustard yellow and pastel blue more popular.
Whichever colour takes your fancy, remember that colour is a subjective choice, and there are no rules. Go with what you love, and don't look back.